A little bit up. A little bit down. A little bit over past that town. This is, in it's simplest form, a beautiful explanation of what it is like to go trekking in Nepal. And the community eco-trek to the summit of Mohare Danda is no different. It's all up, down and through the towns. Yet this funny little mantra, that you'll commonly see on tee shirts doesn't even come close to discussing the most marvelous experience that one can have when trekking in the mountains of Nepal. I can honestly say that my two treks have been life time experiences that I will never forget, and I do urge you to stop dreaming and start planning your Nepal adventure.
Now to get off my high horse.
I'm not going to deep dive into giving you a day by day blow of my experience trekking the community eco-trail to summit Mohare Danda and back down again. What I experienced will be a very different experience that you may have and I don't want to set up an unrealistic expectation in your mind. Other bloggers may feel that this is ok, however as a responsible writer I don't. What I want you to take from this article is a sense of adventure, some practical advice and the desire to go ahead and try out a new life experience. Even if you are a seasoned hiker, you'll glimpse a very different world when you hike along this trail. From the people, to the views and the general splendor. I do give you a very brief overview of what we experienced but I'm hoping that the photos will speak a thousand words to you, rather then my random ramblings about Mohare Danda.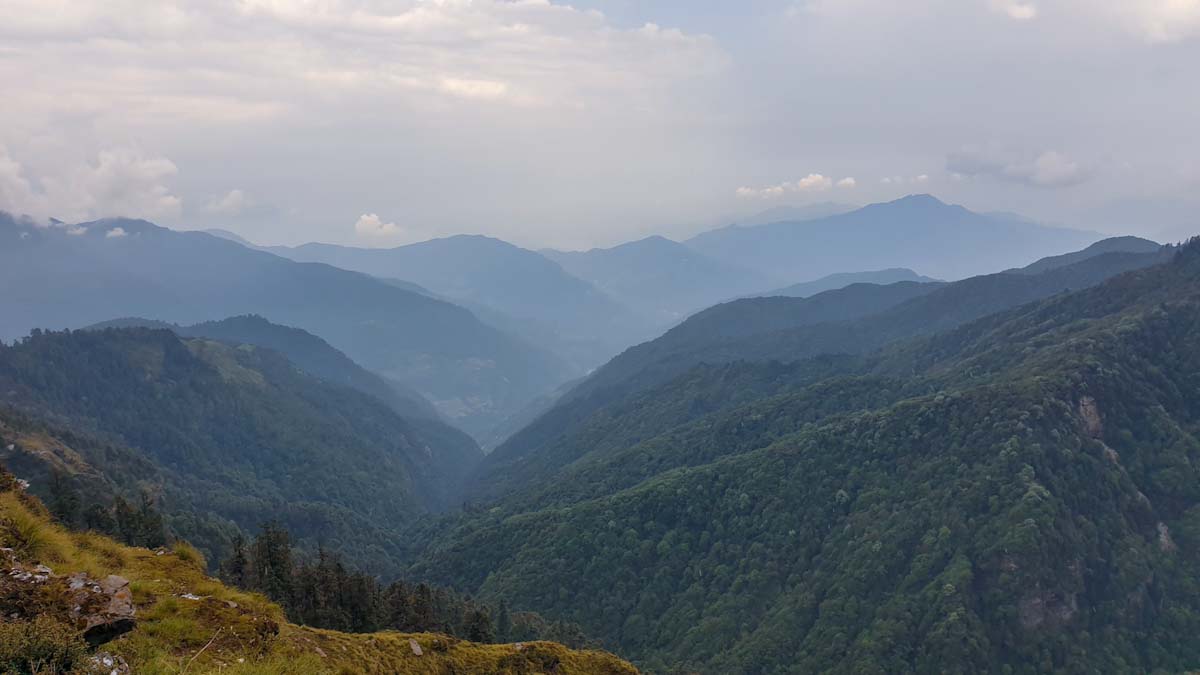 *Note – this trip was apart of the Himalaya Travel Mart (#HTM2019) pre-conference experiences. I did not financially pay for the trek, food along the trek or accommodation as these expenses were covered by HTM and partners. I did however pay for a butt tonne of stuff before and after this trek. The prices discussed below were ones taken from menus along the way, as well as post trek discussions with the tour company who provided guides and porters. I did also tip both the guides and porters for their services.
You can read my guide that covers all things about tipping in Nepal.
If you do want to take trek along the Mohare Danda community eco-trail then I can highly recommend Lokal Travel. The trek listed on their website is 10 days, but that includes extra touristy stuff in Kathmandu and Pokhara. This can very easily be personalised for you, especially if all you want to do is the trek itself. The Lokal Travel trek goes into more depth along the trail, giving you more time to experience the wonders of trekking in Nepal.
A brief glimpse into trekking along the community eco-trail to Mohare Danda
Day 1 – 5 hour drive from Pokhara to the start of the trail at Galeshwor. This day is many, many steps up towards heaven, through orange groves and farming communities. 
Total trekking – 3.5 hours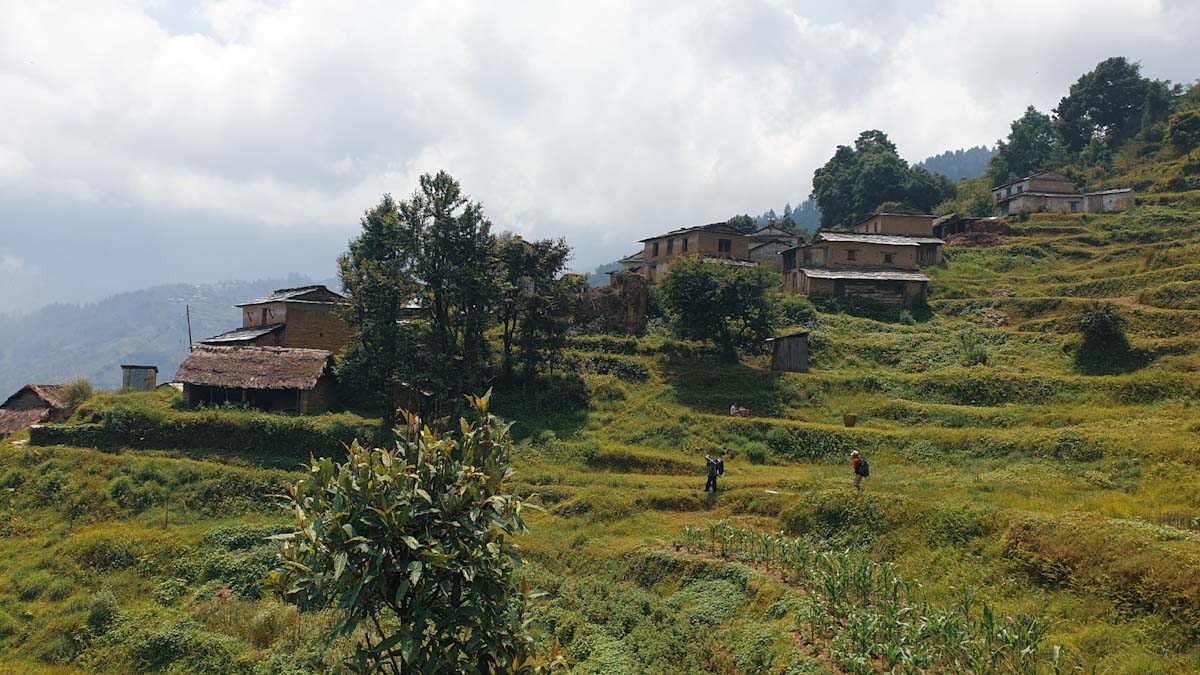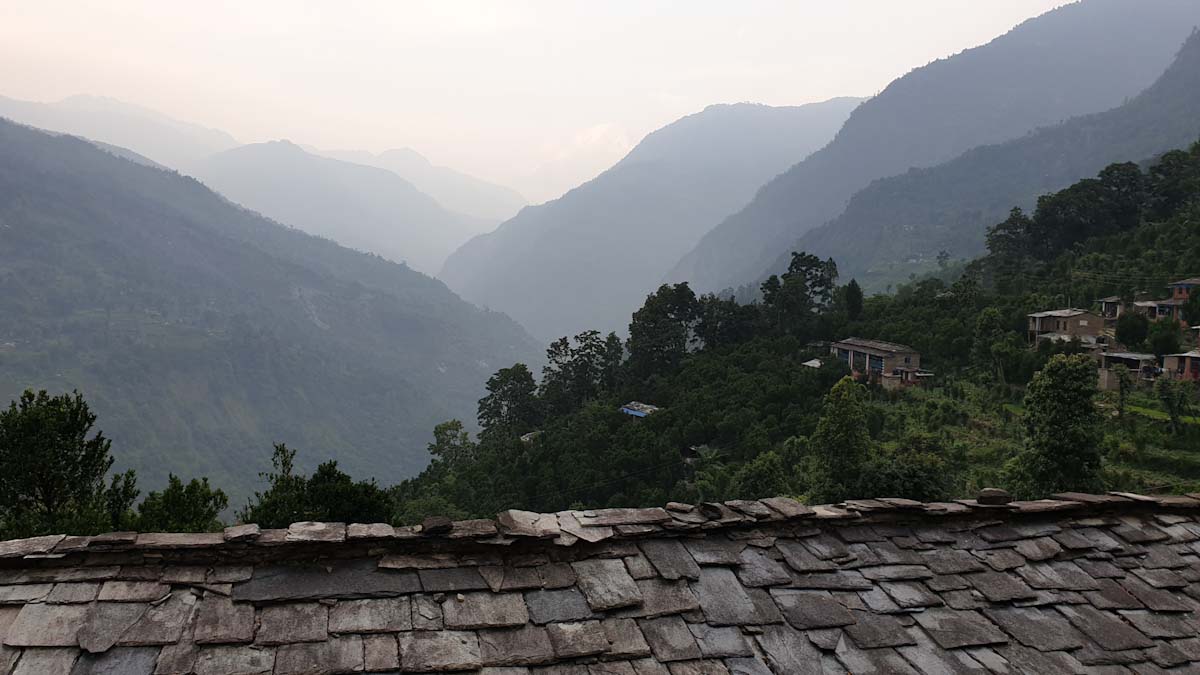 Day 2 – a glorious hike through the forest of Danda Kaske. Over night at Nangi, where you can see traditional paper being made. This was also the spot with the most magnificent of mountain views for our group. almost At sunset we had almost touchable views of Mt. Macchupucchre (Mountain Fish Tail) and Mt. Dhaulagiri. Each mountain slowly, and sneakily peeking out from the clouds. 
Total trekking – 5 hours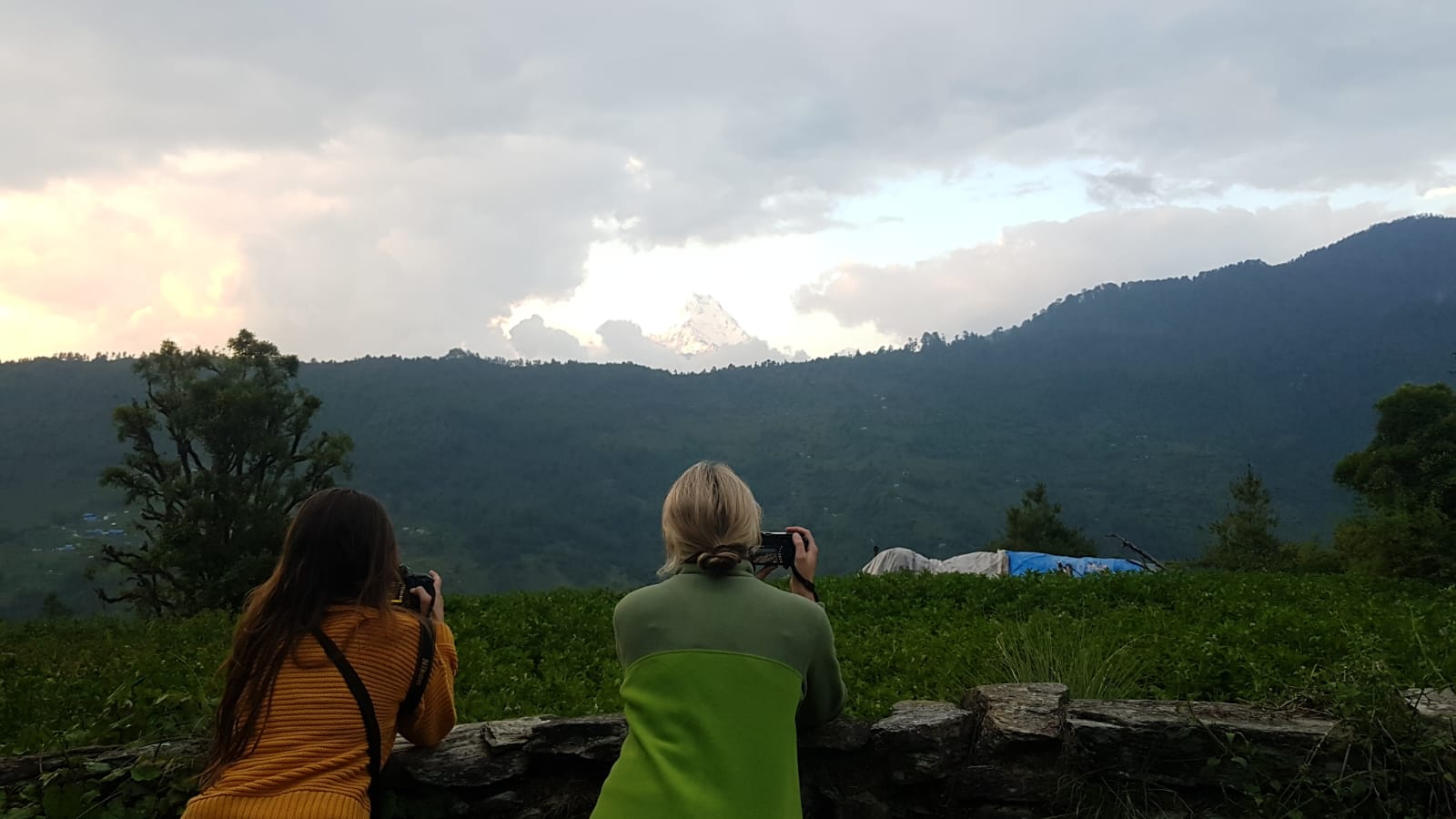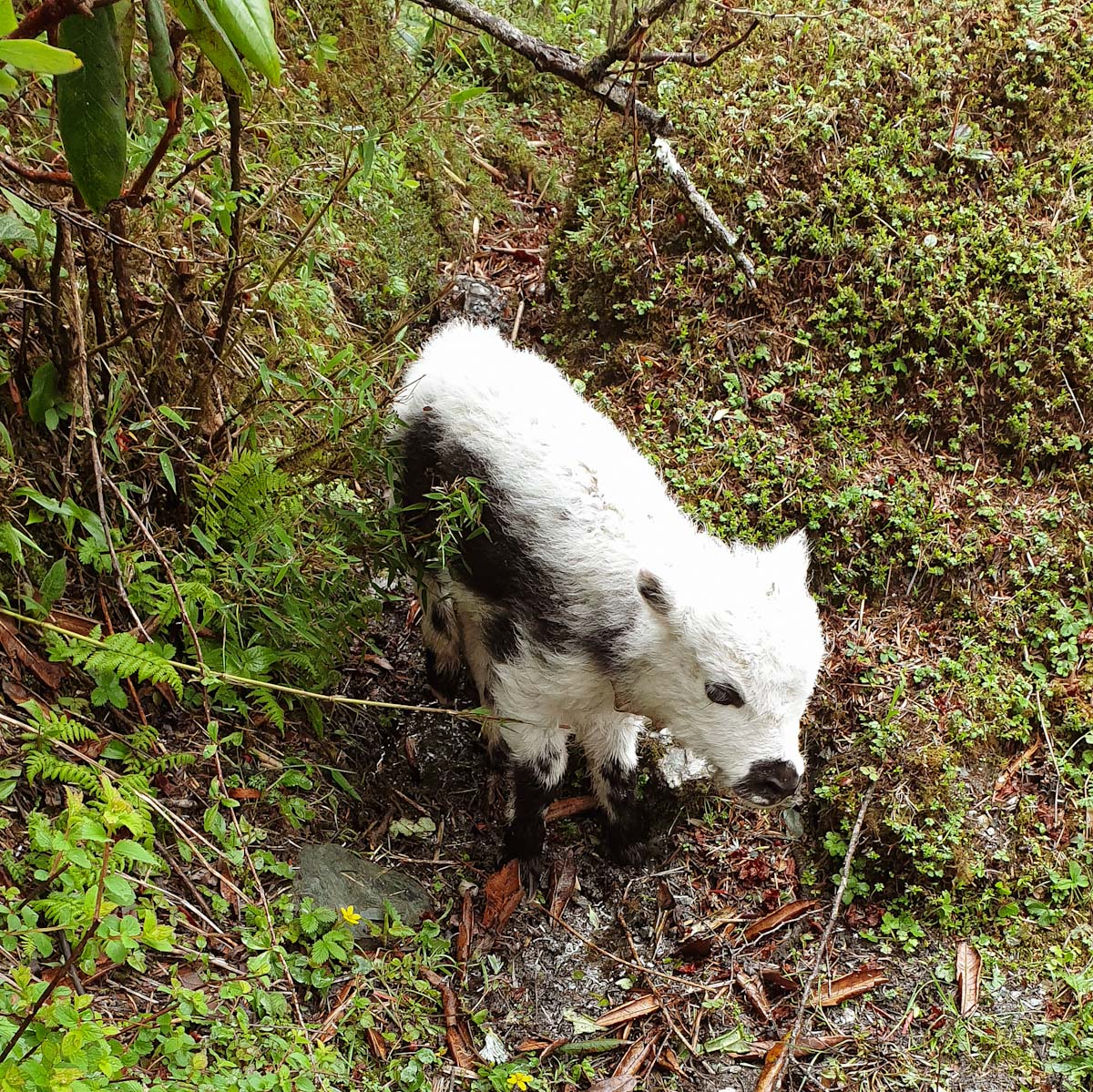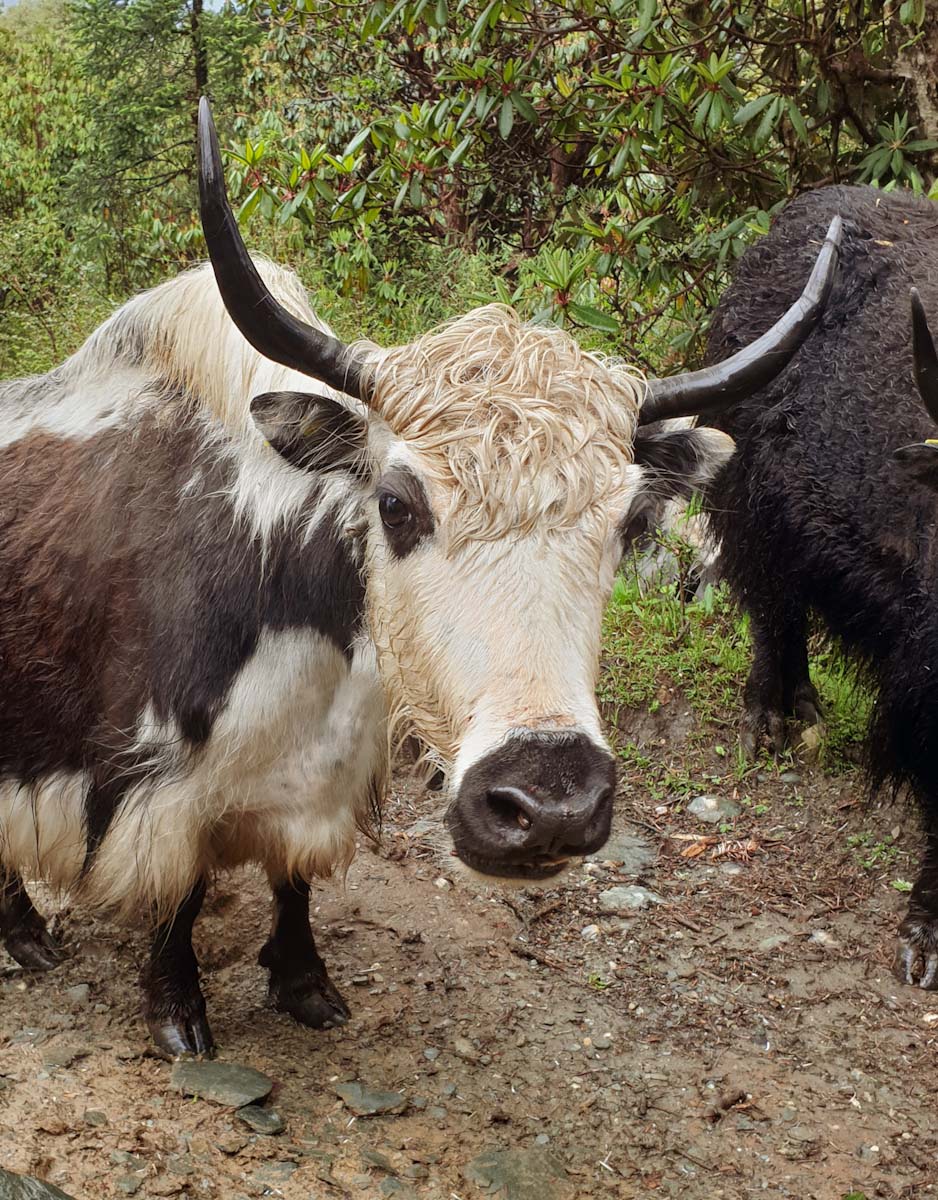 Day 3 – Through forests, fields, past yaks and local buffalo this day we saw it all. A tough, leg punishing day going up and up the mountain until we reached Mohare Danda. Summiting 3,300 meters. Despite the cool weather, it's the perfect spot for mushroom soup, lots of chai time and rejoicing with fellow trekkers that you've survived this long ass day. Trust me the views here make it all worth the pain, the tears and the laughter. 
Note that there is no traditional village here. A small community of eco-lodges are in the process of being built for those who hike up Mohare Danda. There is a wireless tour here, meaning you get free WIFI and amazing 4G. Now this isn't for the tourists. The WIFI tower was recently installed so that the community members would be able to contact one another, for schooling and health and general life hey how you doing moments.  Fun fact – it's the highest wireless tower in Nepal.
Total trekking – 7 hours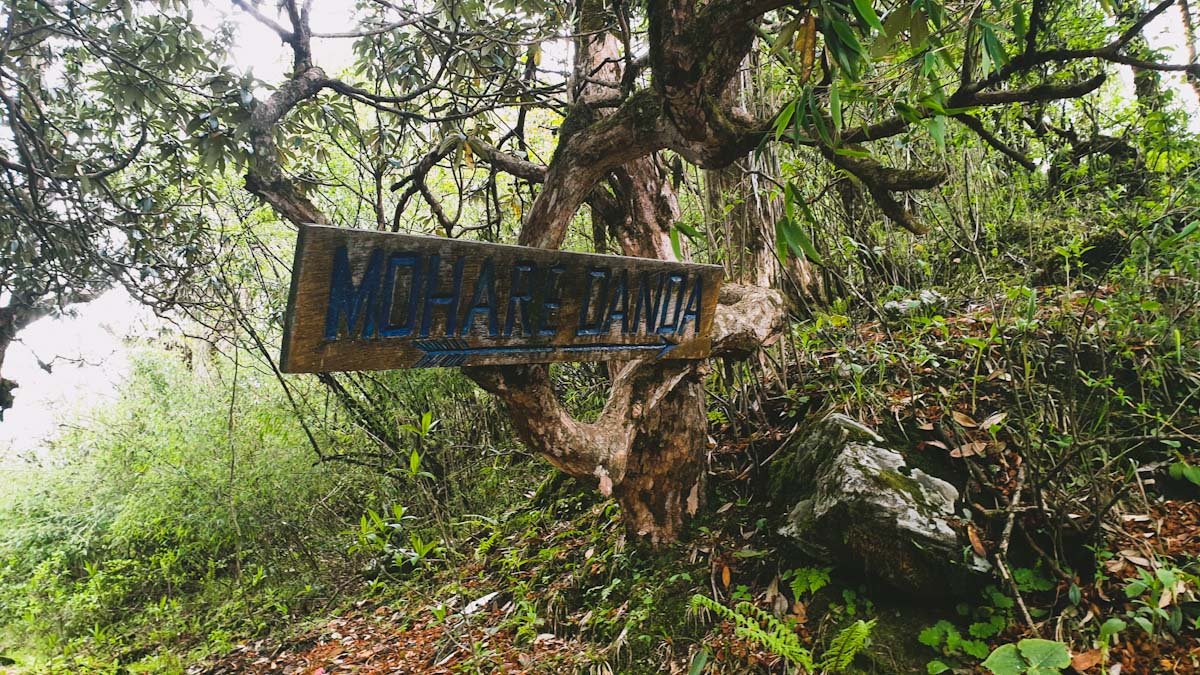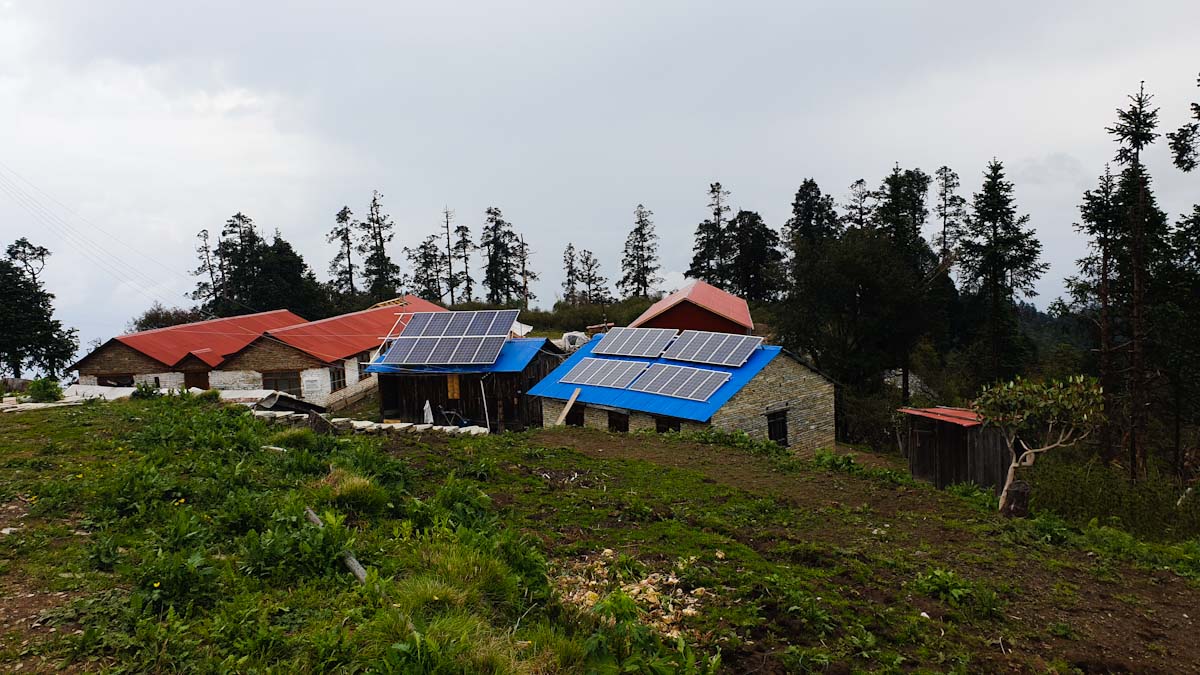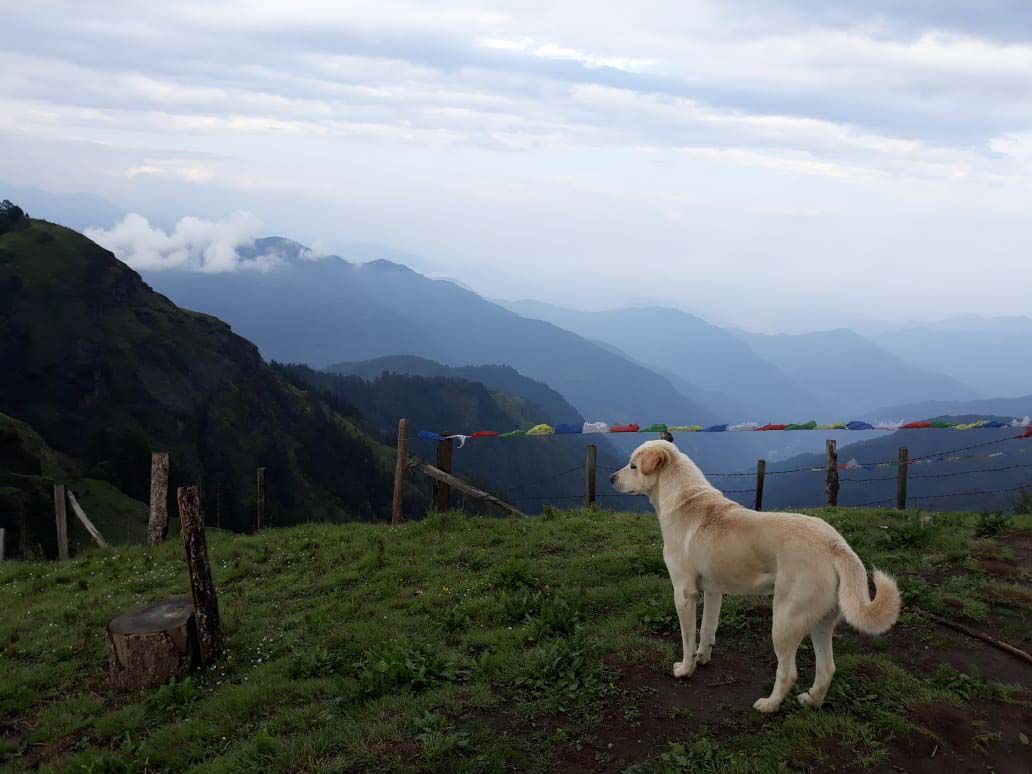 Day 4 – And down the mountain we go. Once again we are trekking through gorgeous forests, though sadly distracted by the leeches. Yes there are a lot of leeches on this trek! Leeches that come out to play after the rains. The final night stop is at the village of Tikot. A buzzing community of nearly 900 residents and a coffee shop. So don't think you won't get a good latte on this trail. You can curl up on the veranda and watch the wonders of the Himalayas peeking out from the clouds, with a really nice coffee or tea in hand. It's the perfect way to end an amazing trek.
Total trekking -6 hours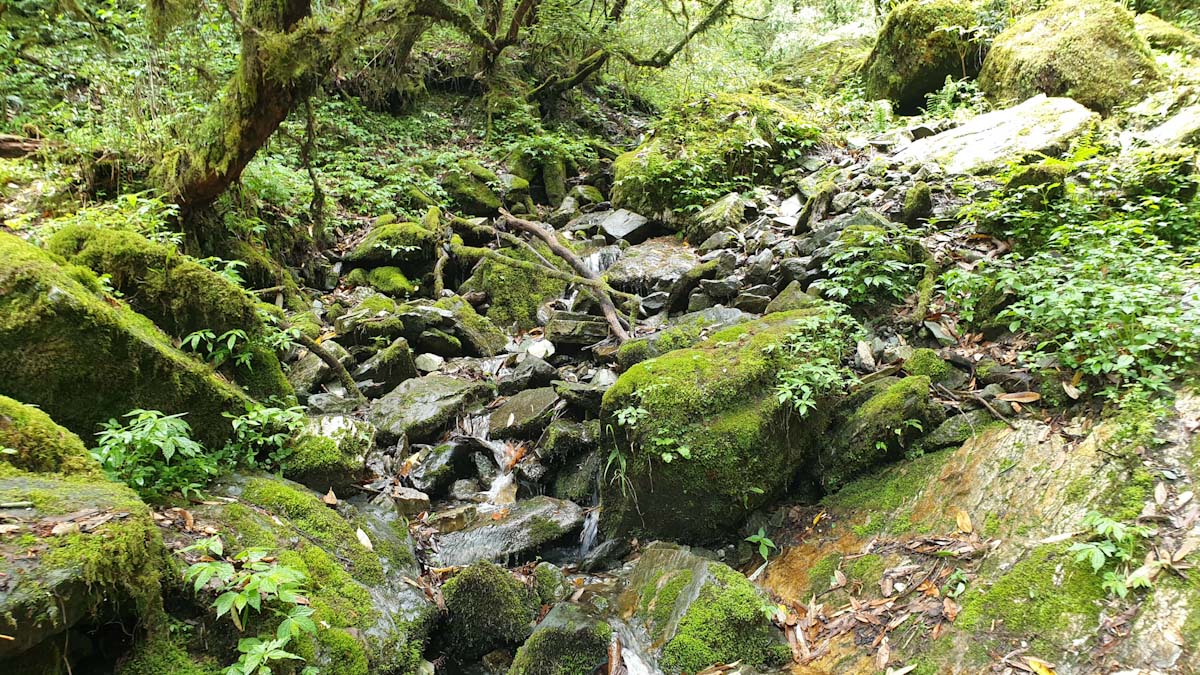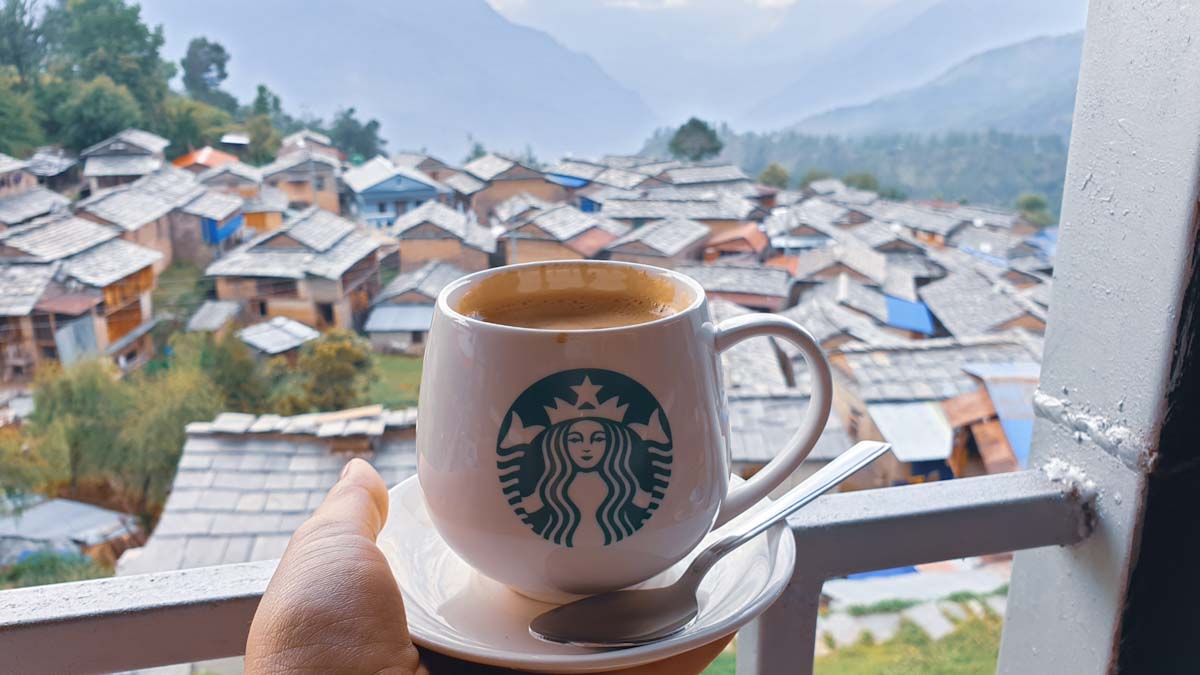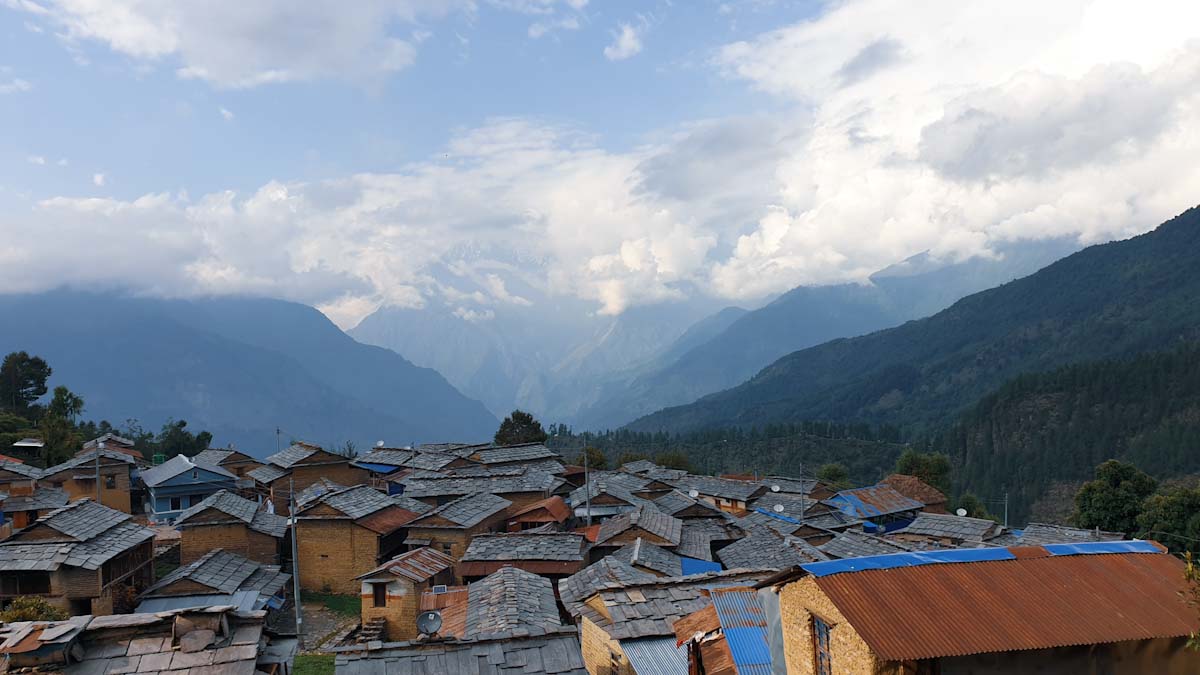 Day 5- Tikot down and down and down some more to Tipling. Before we know it the hours of hiking down the mountain takes us far away from the yaks, the buffalos and the random goats along the way. Heading back to the farming villages, terraced communities and back to reality. 
Total trekking -4.5 hours
What was food like along the Mohare Danda community managed eco-trail?
Not surprisingly the food along the trail was delicious, nutritious and vegetarian. There are very few opportunities to order meat for your meals. There just isn't reliable enough power source to keep meat fresh, nor is there a regular supply of meat coming through the villages. Rather then serve tinned proteins, the community dining halls offer hearty meals, packed full of vegetables. 
A typical meal for me on this trek was vege-chow mein, macaroni mushroom, macaroni and vegetables and of course momos! I heartily avoided dahl baat. This was due to my desire to not eat lentilly things for days on end, though many people in the group did and reported that the meal was delightful. If you are in need of a quick pick me up after a hard days hiking order some mushroom soup. It's mush-a-licious! 
The breakfast of champions was usually a pancake of some odd variety for me. I say an odd variety because it really did depend on what was on offer. Each community dining hall had their own take on certain dishes. Some worked wonderfully and others were a bit odd. I will say that all the food we were served was freshly cooked to order. So you do need to allow some time for food to be cooked. The people in the kitchens won't start cooking until your entire team is in the dining hall. 
Can you bring your own meals on the Mohare Danda community managed eco-trail?
No you can not. This is a big social etiquette no-no in Nepal, no matter where you are trekking. The villagers do rely on your spending money on accommodation and food along the trails. When you purchase food you are directly impacting on the community that you are travelling through. And the food isn't that expensive. The below photo shows you a typical community dining hall price list for this trail. The prices along the Poonhill Trek, which is a lot more crowded, were a bit higher. In all seriousness you're only paying around $10 for a meals when staying over night, and around a $5 for lunch. That's including  a hot tea, breakfast and a main dish for dinner. The size of these dishes are huge and you'll be craving all those carbs after a long day trekking. Now to compare that to dehydrated meals, which cost around $10-15USD per meal. Financially it doesn't make sense to BYO dinner. 
There is also a possibility that the accommodation owners will charge you significantly more should you decide to BYO own meals on the trail. 
The only food I would suggest you BYO is snacks for along the trek. Unlike other more populated trails, that have been around for years catering to the tourist trade, the Mohare Danda community trek does not have many places for you to buy snacks. You can go for hours along the mountain paths, without coming across another person or a shop. It's really easy, and affordable to pick up candy bars and cookies when in Pokhara. 
Don't forget to bring electrolytes. Despite my Mary-Poppins bag that has everything for every situation I didn't bring electrolytes and one day 2 of the trek had the shakes. Thankfully someone had some
Emergen-C
for me to take.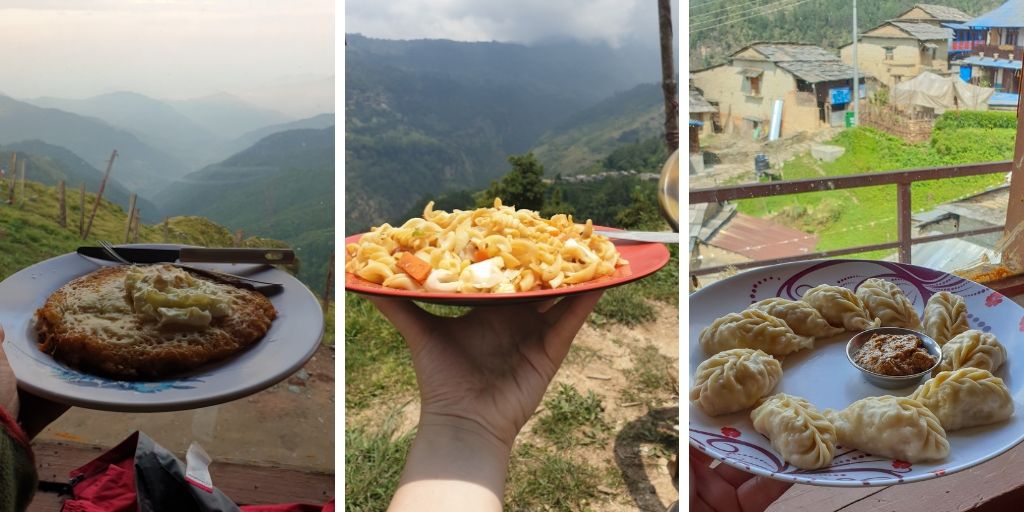 The amazing accommodation along the Mohare Danda trek.
Along the way we stayed in a variety of teahouses, eco-lodges and homestays. These were exceptionally clean, well cared for and safe. At no point did I feel unsafe or that there was an hygeine issues. Though we were the only people on the trek, so I'm sure as the Mohare Danda trail gains popularity there is a risk of over tourism ruining what is currently a very good thing. 
In the eco-lodges there are dormitory style buildings. Usually with ten rooms and two toilets. Each room has two single beds, complete with pillow and a blanket. For comfort and hygiene sake I'd suggest you bring a sleeping bag and sleeping bag liner. It's just a lot easier and cleaner. 
In the villages were we were housed in homestay style accommodation, we were equally spread around the village. Again each room was double occupancy with two single beds, pillow and a blanket. The bathroom facilities varied depending on who was your lucky host. In all honesty there was nothing to fault with the accommodation on the Mohare Danda trek.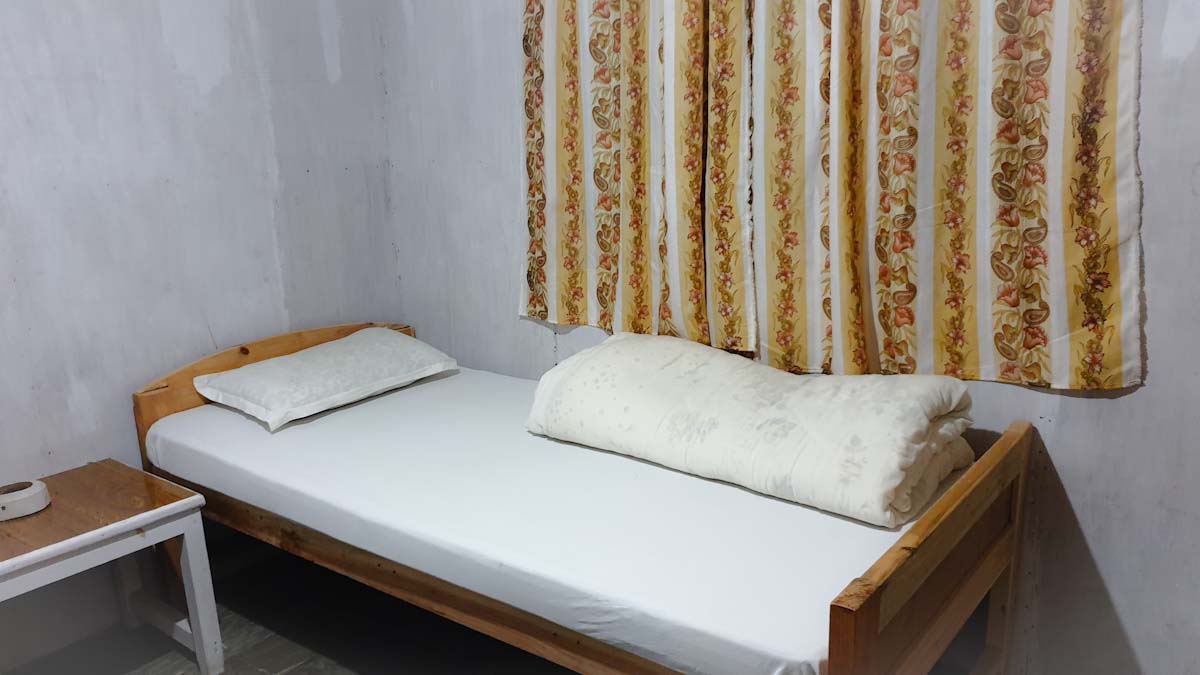 Do you need a lot of high tech gear to survive the Mohare Danda trek?
Not really. You can get away with the bare basics. Here's a very simple packing list, though we will soon have a very indepth professional written list from James. It may seem like a lot but really it isn't. Also remember that if you do have a porter (Sherpas are an ethnic group, not a job description) that the maximum weight limit you should dump on them is 15kgs or 33pounds. That's the weight of a medium sized dog.
Waterproof jacket
Waterproof pants
Sun hat
First Aid Kit
Electrolytes
Hiking boots
Pants
Tee shirt
Socks
Underwear
A Small Backpack
Sleeping bag 
Sleeping bag liner
I've tried to give you the mid-ranged products in this list. Things that will survive your trek and be good to be used when you go home again. You can spend more or you can spend less. It's totally up to you.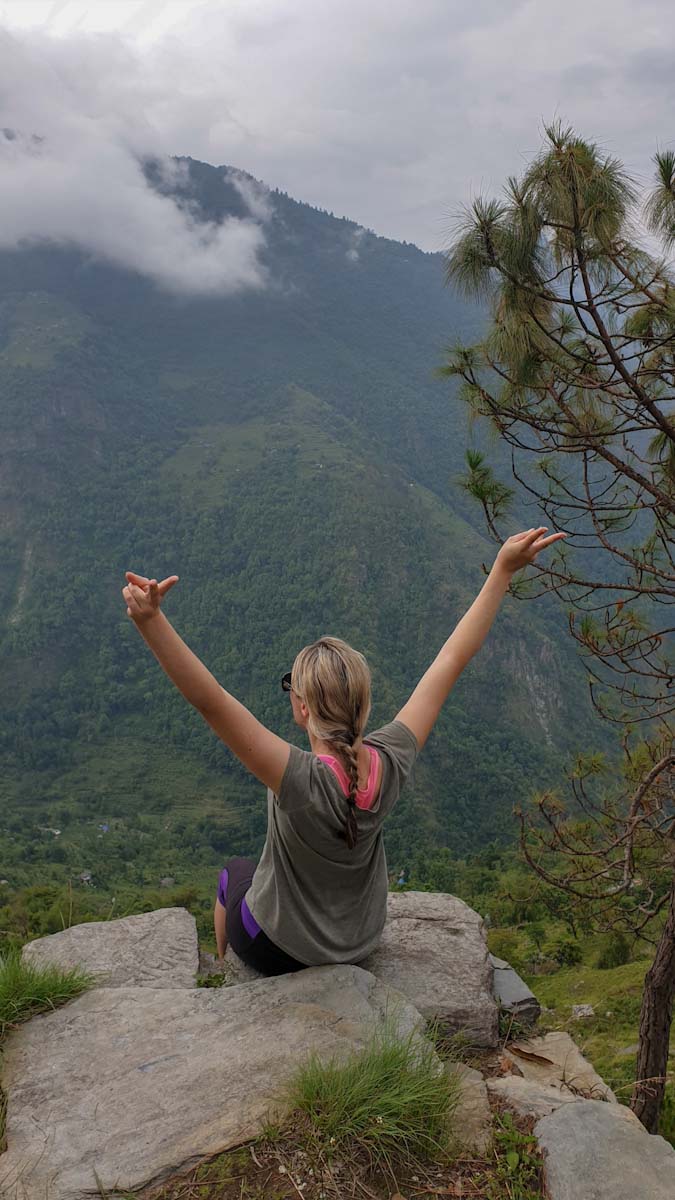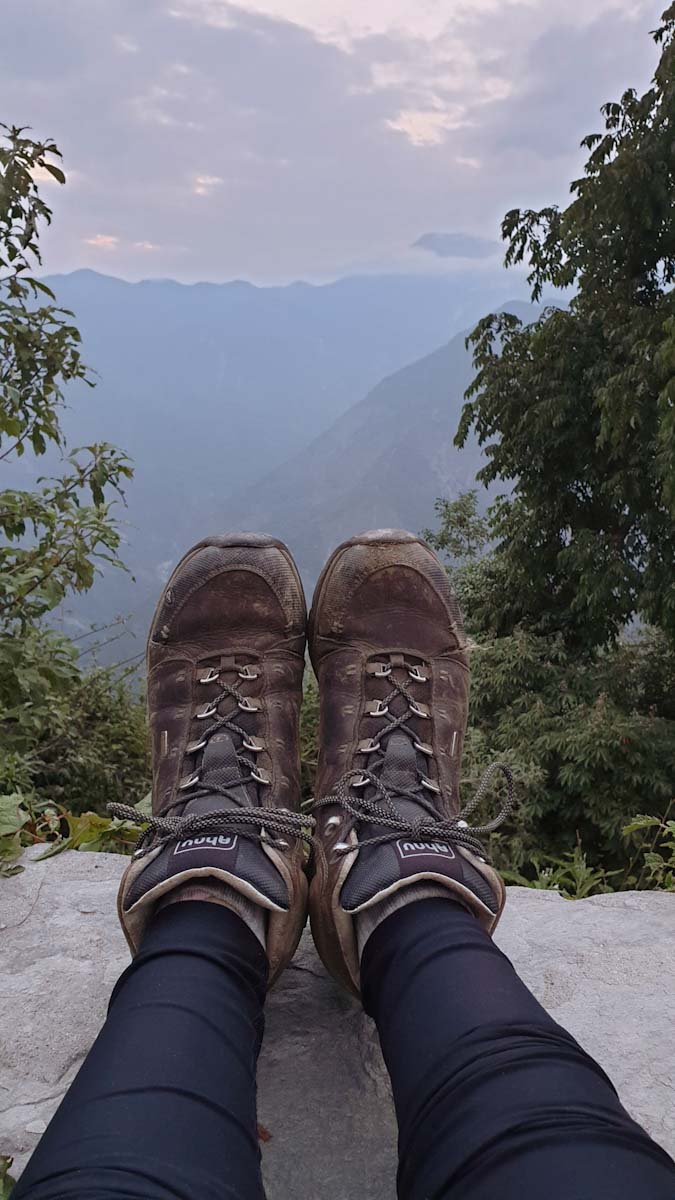 Don't forget to pack appropriate travel insurance for Nepal
I know, I know, I harp on about this all the time. If you can't afford travel insurance then you can't afford to travel. Now we do eventually need to talk about travel insurance fraud and hiking at altitude and your responsibility as a traveller. That's a whole other post coming up. You need to ensure that your travel insurance covers you to hike above 3,000mtrs or 10,000 ft. The average travel insurance company will not cover trekking in Nepal. You don't need to be summiting the heights of Mt Everest to need altitude related travel insurance in Nepal. In April 2019 WorldNomads was responsible and covered 140 helicopter evacuations – that's 4 a day. In the most recent 2019 trekking season, the percentage of travelers in Nepal who made a claim rose from 15% to 60%. You don't want to be a GoFundMe statistic so do everyone a favour and
Is it worth hiking the Mohare Danda Community Managed Eco- Trek?
Without a doubt, this was one of the top 2 multi day treks I have ever done. Only topped by hiking the W Trek in Patagonia back in 2017. One thing I would say is that if you do want to trek to Mohare Danda Community Managed Eco-Trek I would suggest early March or late October for the best views. June is the start of monsoon season and the mountains played a rather frustrating game of peek-a-boo with us.
I would happily advise anyone considering a unique trekking adventure in Nepal, one of the beaten tourist path, to deep dive into this wonderful trek. And to do it now. Within 2-3 years I predict that this trail will be almost as popular as the Poonhill Circuit. Meaning more people, more rubbish and less natural beauty for you to enjoy.
Will we see you on the trails soon?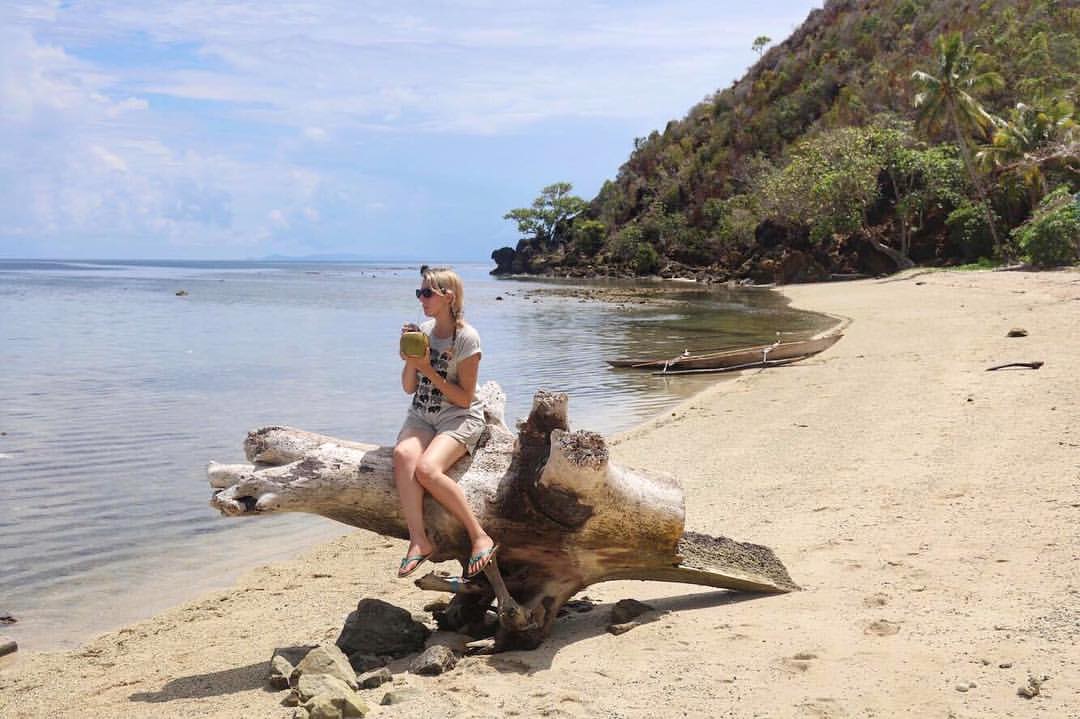 Just a teeny tiny note on affiliate links – We are a participant in the Amazon Services LLC Associates Program, an affiliate program designed to provide a means for us to earn fees by linking to Amazon.com and affiliated sites. We're also a member of a few others and may make a bit of coin on the side, this is at no extra cost to you. 
If You Liked This Post You May Also Like: