Nepal is one of the world's top adventure travel destinations, with a rather large influx of tourists each and every day. One of the most confusing parts of travelling in Nepal isn't the bus system, the language or using the squat toilets but the issue of tipping. Tipping your trek guide, the porter, the tea house owner, the cafe worker. It can easily turn into a social minefield, as tourists from around the world struggle to decide if and how much to tip a Nepalese guide. As an Australian, tipping is not apart of our culture. We pay a fair living wage and expect that this hourly rate is compensated enough for a person to somewhat happily do their job, without relying on tips. Sadly the same is not the norm in Nepal and many service workers do rely on tips to survive.
To put it simply – Yes you do need to tip in Nepal.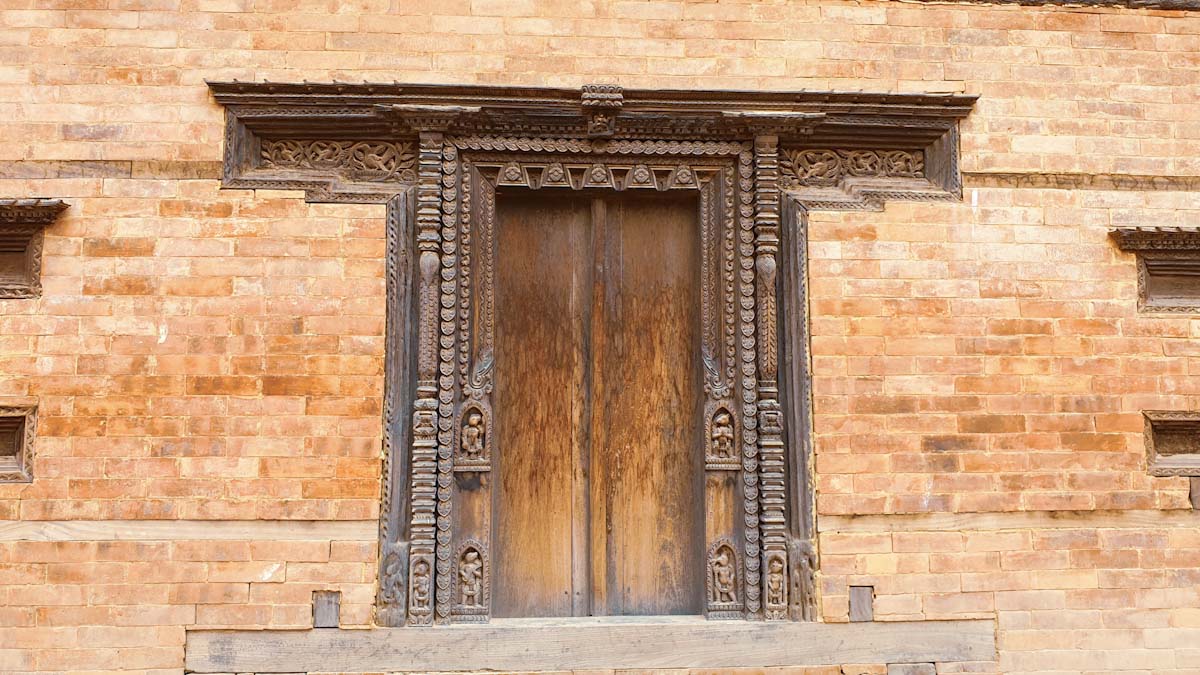 Do I Need to Tip in Nepal?
I've previously discussed in depth
dealing with money in Nepal
, after the success of my first trip. As I've just completed a second trip y'all have asked me numerous times do I need to tip in Nepal, shortly followed by how much to tip. So I wanted to talk in a little more detail around the tipping requirements in Nepal. 
Tourism is the largest industry in Nepal, so when you think will my dollar make a difference I can assure you that it will. Nepal has very little export market, and there are minimal opportunities for people, even those who have been fortunate enough to gain further education. For example my guide on the Poonhill Trek has a Masters in Marketing. His chance of leaving Nepal and using these skills, either within the country, or in a country like Australia is zero. Now don't get me wrong, I'm not here trying to romanticize the socio-economic issues that Nepal has. The reality is clearly written, and many people who are far more educated have written many reports on these issues in Nepal. 
How much should I budget for tipping in Nepal?
At a safe bet (and a minimum) I would say –
$5-10 USD per day for food* related tipping 
$5 USD per day for your trekking guide.
$2-3 USD per day for your porters.
These are base levels to tip. It is not a concrete guide at all. If you're guide goes above and beyond feel free to tip more. 
Tipping in cafes and restaurants in Nepal
This is where tipping can get really confusing. You need to be a bit smart about where you are eating and really read the menu or signs on the walls. There is a 13% tax and 10% service charge on all food related things you buy in Nepal. The tricky part is working out whether these additional charges are included in the price or are an additional fee. If the tax and service fee is included in the price listed on the menu than you don't really need to tip, as you've just paid a 10% service charge. This doesn't mean that you can't tip or you shouldn't, it's just that this charge has already been included. If the additional fees aren't included in the menu then you need to remember to add them to your total bill or you might get a shock when you go to pay the bill and it's added. I got caught out a few times thinking I had the correct change and hadn't added in the additional tax and service charge.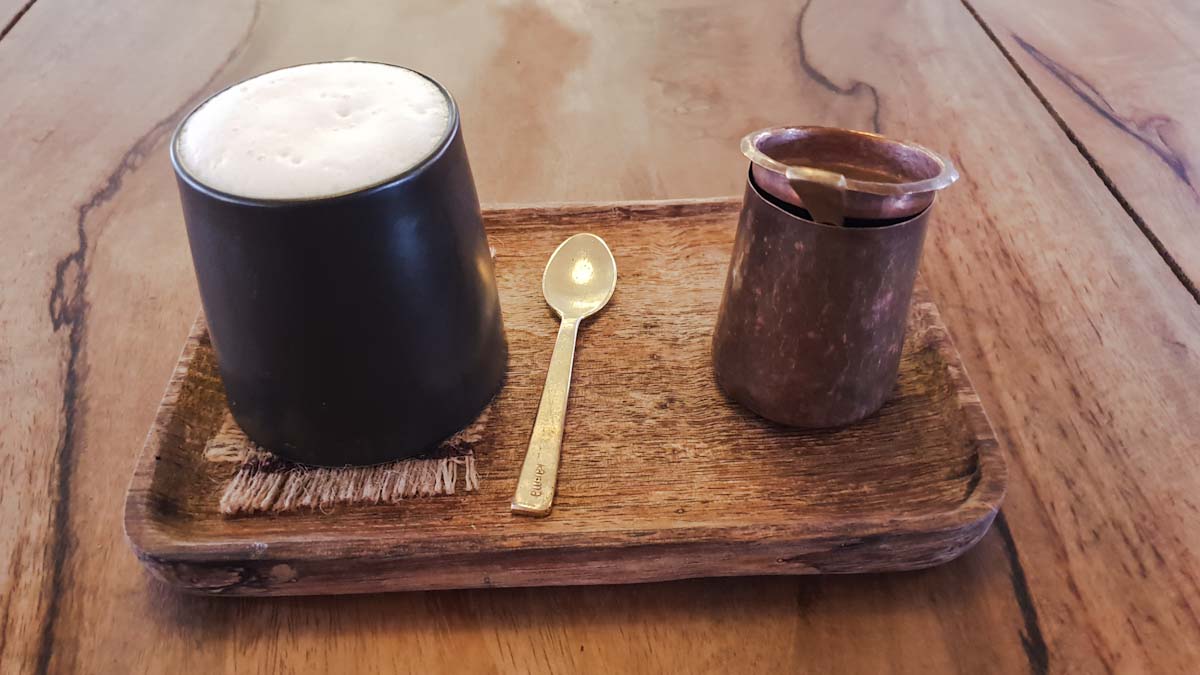 Tipping in hotels in Nepal
Again there is an additional tax and service charge added to your hotel bill. Just double check if this has already been included in your initial bill. It is entirely up to you if you want to tip the house keeping staff. A lot of hotels in Kathmandu and Pokhara will have a big glass box for you to put your tips in. In theory these tips are shared across the entire team, including all those working staff members that you won't ever see. Leaving a tip under your pillow is not usually required.
If you're looking for an amazing hotel in Kathmandu, do yourself a favour and go check out Traditional Comfort. I was fortunate enough to have this as my home for 5 days. It was a record stay for me.
Book your stay at Traditional Comfort, Kathmandu right now before it all the rooms are gone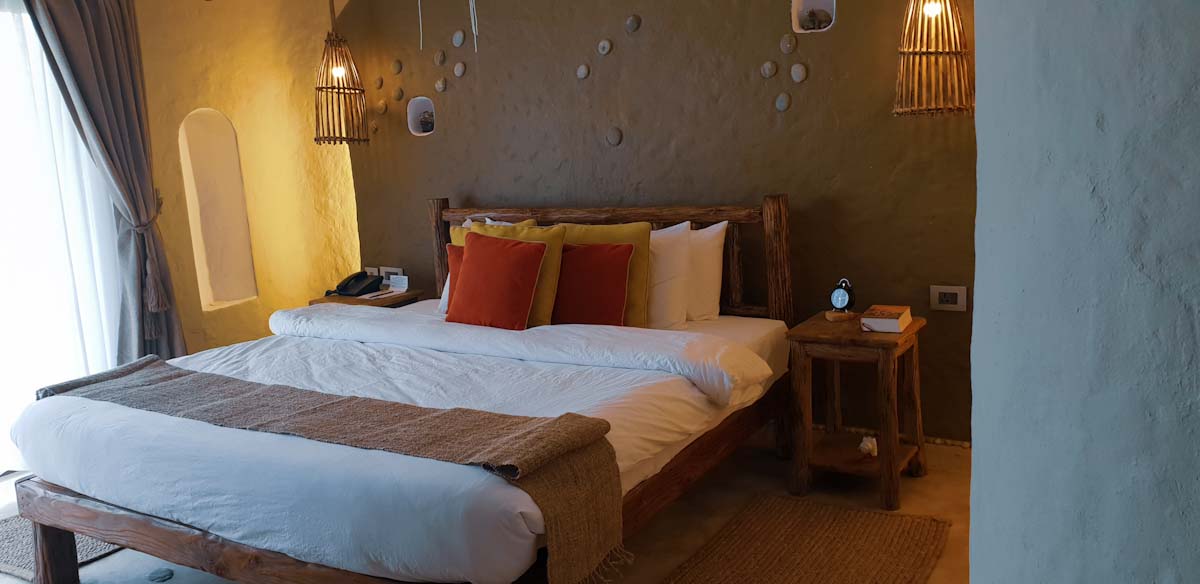 Tipping in a community homestay situation
If you are lucky enough to participate in a community homestay, and I really do strongly suggest that you should, then as a sign of thanks you should tip 200-300RPS. Which equates to $2-3 USD. It's less then what you pay for a crappy cup of coffee back home and it's less then what you'll pay for a good cup of coffee in Kathmandu or Pokhara! This is more so a token gesture to say thank you to your host mother.
What to tip your walking tour & day tour guide.
I've taken quite a few amazing tours in Kathmandu and Pokhara. Each one being invaluable in the things that we have experienced and discovered. I'm a huge believer in using local guides and locally run ethically & socially responsible tour operators. So it seems fitting to talk about tipping these guides, who are paid. I didn't participate in any free walking tours in Nepal. On average I would suggest 200-300RPS for a tip for your walking tour and day tour guide. This covers a good western style cup of coffee, which I've also been known to cover for my guide as I've never just walked away from a walking tour in Nepal. The guides here are so friendly and just want to continue the conversation with you.
If you'd like to try some unique experiences and get a great feeling for Kathmandu I can highly recommend two experiences. Giving you the opportunity to feel the city, explore the city and generally being a traveller not a tourist on a bus. These experiences go for around 3 hours and should be done at the start of your Nepal adventure.
The Backstreet Academy Breakfast tour – $16USD – book here.
SocialTours cook like a local class – pay what you think it's worth – book here.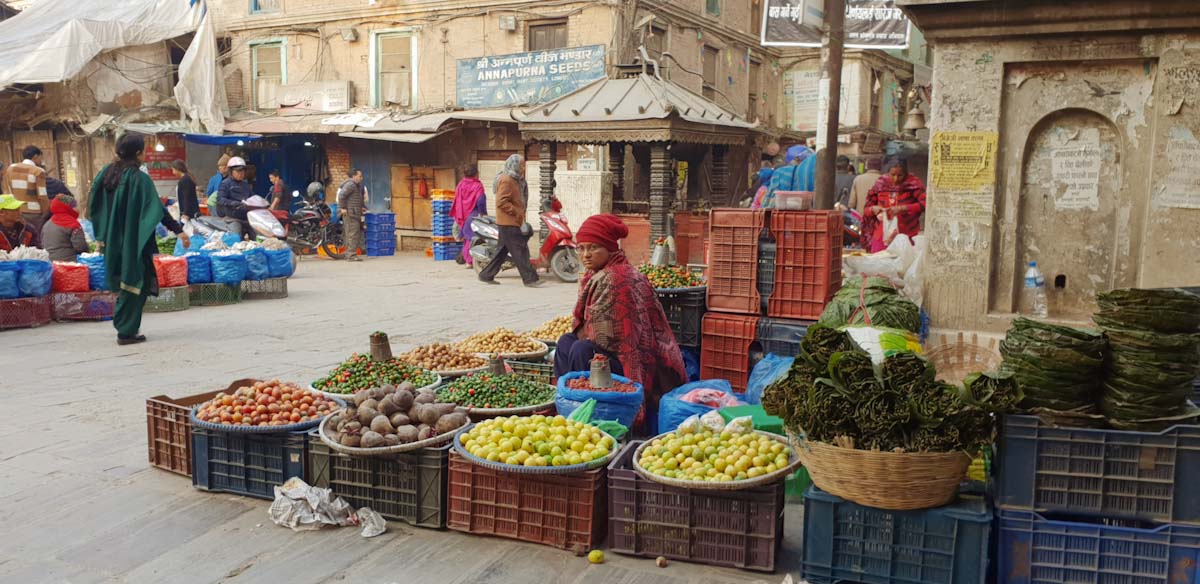 Tipping on a Nepal Trek
This is pretty much the #1 question I get asked about my treks in Nepal, after how hard was it and what did I pack? Even when you are paying a fair rate to your trekking guide and porter you are expected to tip. Remember that these people are away from their families, sometimes for months at a time, for their work. They are trying to make enough funds to keep their families going over the monsoon and winter times, when there are no treks. Now you might be thinking that they just need to learn to budget and save better, but that's just plain ridiculous. Guides and Porters have living expenses whilst they are trekking and in between treks. There just isn't enough trickle down from the trekking company to the porter to cover these expenses, send money back to family for survival and still save for future issues. 
You also need to remember that your tip is paying for their expertise and their care of you. As someone who has done two smaller treks in Nepal I can tell you that the porters and guides support, both physical and emotional, is invaluable. The way these people help you with your accommodation, ordering food, getting safe drinking water and the entertainment at night. All thinking of your welfare, well before their own. This isn't a new attitude to trekkers, the Nepalese people have for many years been leading the way on how to work with trekkers and ensure their safety along with your own. 
So when you consider all of these factors and more it does seem a bit daft to be internally squabbling over $5. That's what most of us pay for coffee each and every day. And I'm going to admit that I'm the first one to scoff at tipping and the amounts. Culturally Australians just don't tip and it does take me a little while to remember the above social issues, and to stop being a twat and tip appropriately. 
Now I know that this may seem like a lot of extra cash to have to budget. However in the grand scheme of things travel budget related this isn't a lot of money. Especially when you take a moment to reflect on a few fun Nepal facts;
-The average monthly wage is $59 USD. This is an average and does not take into account the lower casts, who may not be in report able employment. 
-The average family comprises of 4-5 people and has one person earning income.
-3 million children work to survive
-21,000 Nepalese girls are trafficked in Nepal and across the border each year.
Just a note on picking a trekking company – there are literally thousands of these companies in Nepal. In recent years the trekking company owners have realised that you can no longer just hope to capture trekkers at the airport or in Kathmandu. That a shiney website, with some pretty pictures is a minimum. During your research you'll stumble across many of these, which have near identical information. It can be very difficult to choose an ethical trekking company. I highly recommend the team from Lokal Travel. This was the company which was used on my recently hosted trip to Nepal with HTM – I did the 5 day Annapurna Community Trek
A note on trekking travel insurance.
Many companies do not automatically cover you if you go above 3000mtrs in Nepal. I highly suggest that you check you current policy if you have already purchased travel insurance. I also suggest using a company like WorldNomads, who do cover trekking at altitude. The cost to be evacuated can run into the tens of thousands of USD! You don't need to be summiting Everest to need altitude related travel insurance in Nepal. In April 2019 WorldNomads was responsible and covered 140 helicopter evacuations – that's 4 a day! In the most recent 2019 trekking season, the percentage of travelers in Nepal who made a claim rose from 15% to 60%. Ouch! The stats are certainly no in your favour. You can read more about travel insurance fraud in Nepal from the New York Times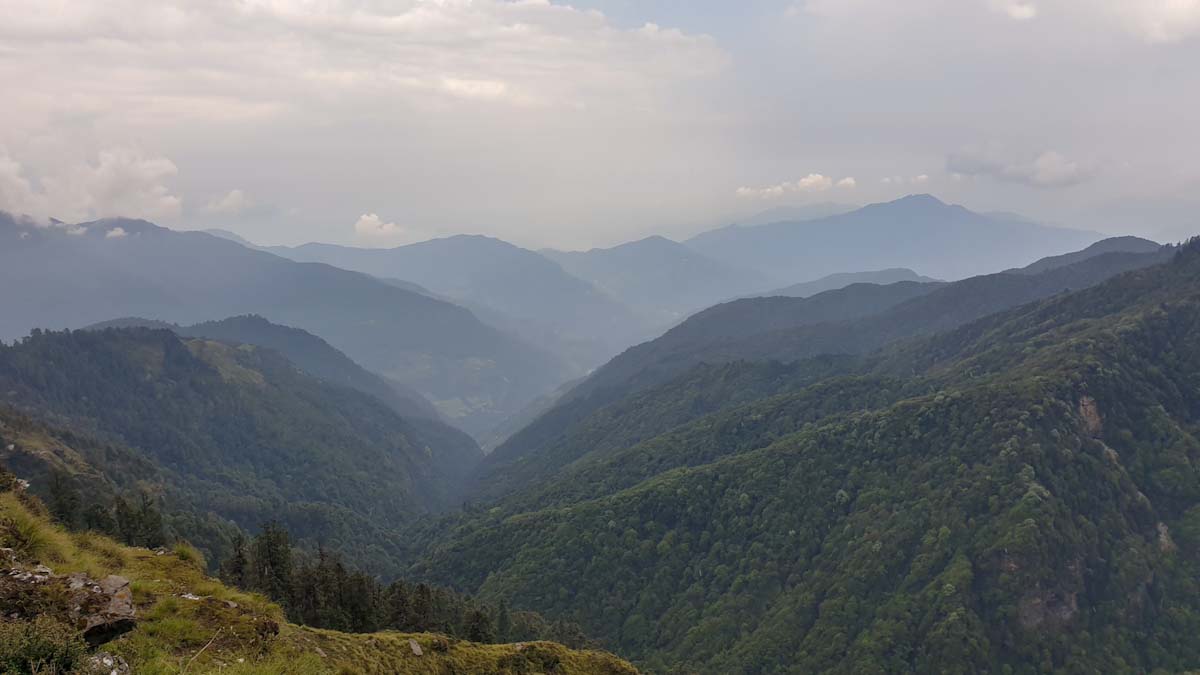 Travel in Nepal is super affordable
When you start thinking about your trip to Nepal and budgeting you can save a lot of money if you're willing to stay in cheaper hotels. Or you can blow out your budget spending all your cash on fancy pants hotels and coffee. The choice is totally yours. This is a country which is easy and affordable to get around. I hope that after reading this post you do realise how you can impact the world and make a difference when you change the way you think about travel and tipping.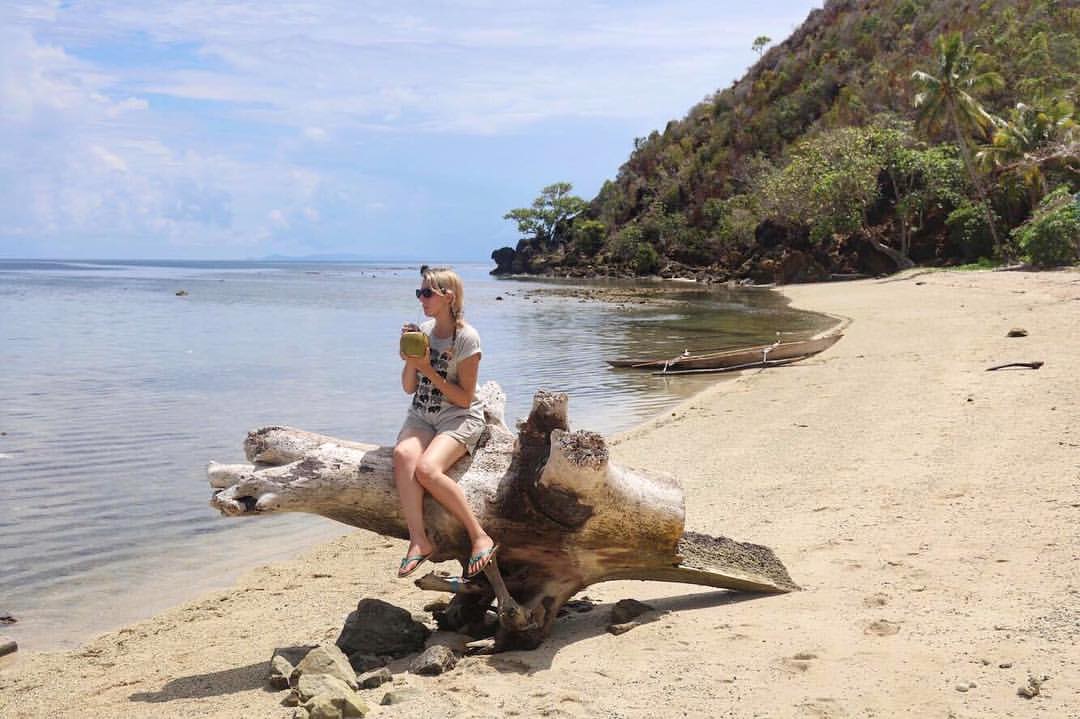 If You Liked This Post You May Also Like These Articles on Nepal:
Just a teeny tiny note on affiliate links – We are a participant in the Amazon Services LLC Associates Program, an affiliate program designed to provide a means for us to earn fees by linking to Amazon.com and affiliated sites. We're also a member of a few others and may make a bit of coin on the side, this is at no extra cost to you.