Kathmandu has a plethora of cafes, as just like Melbourne these open and close their doors with as much frequency as you changing your knickers. It's near impossible to keep track of what's happening in the Nepal coffee scene. I spent over a week in Kathmandu tracking down the best cafes, and ones that I am confident will still be open when you are there. A lot of my research led me down dead ends to shops that had closed, cafes that no longer existed and a few surprise destinations.
The history of coffee in Nepal
To understand the cafe culture in Nepal we need to take a trip back in history and understand where the café culture has come from. According to
government documentation
, coffee, as a product, was first introduced to Nepal in 1938. Like all good Nepalese stories it began with a traveling hermit off on an adventure. Accordingly Mr Hira Giri was off hermitting in Myanmar ( back then affectionately known as Burma). Hira purchased coffee seeds from the Sindu Province and after what we can only assume was a really  long walk home, planted the seeds in Aapchaur, in the Gulmi district of Nepal.
Fast forward to the 1970's and coffee trees were being planted along the highest hills in the Himalayas, yet it wasn't until the early 2000s that farmers and the tourism industry realised how much white people love a latte and that this funny little coffee tree could turn a healthy profit for communities. Which brings us to today. It's near impossible in the cities to not find someone with an espresso machine, ready to sell you a coffee and some naked goods.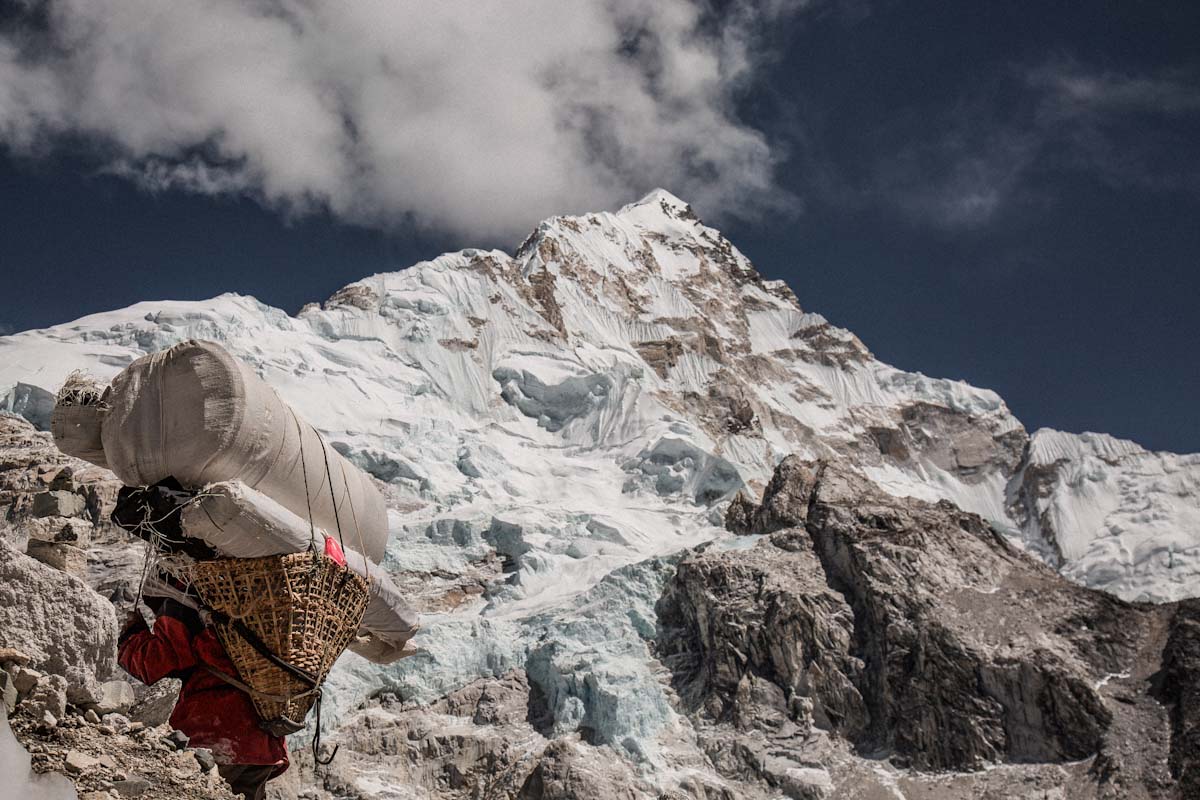 Responsible coffee drinking
You might be wondering why the above funny little story is so important. In Nepal, from my observations, the community responds to the effects of tourism. Both the negative and positive effects.  This can be seen in the trekking, sales of gear and the availability of services like food and coffee in the cities, towns and villages that you travel through when in Nepal. Which is why it's so important to spread your tourist dollar among the community and not just flood one small vendor. Even in Gorephani, on the Poonhill Trek there was an espresso machine! Now once you've walked this trek you'll wonder how the heck did some poor porter lug up an espresso machine to this mountainous village?
Can I get my coffee to go?
Nepal is still coming to terms with coffee to go. Culturally the Nepalese people don't do food to go, they sit, they chat and they enjoy the fruits of the food stall vendor's labor. A few cafes may have take away cups but it's more rare then not. If you do want to get a take away coffee don't be a dick and destroy the environment with disposable cups, instead bring your own cup. I found that all cafes were happy to do take away coffee when I asked. It was as simple as handing over my clean cup and waiting.
Check out my top four travel coffee cups recently tried and tested by us. These are easy to clean, easy to carry through airports and fit under a standard espresso machine. Why wouldn't you want to carry one of these beauties with you?
In no particular order here are;
The top 3 cafes in Kathmandu, Nepal. 
These cafes were judged on my really secret judgmental system that no one can ever know how it works. 
Thamel
I don't even want you to like it here because it's so wonderful. I don't want people to go here and have the fantastic experience that I had. Firstly the area itself is hidden away, with the hipster inside me absolutely loved. The space is immaculate, with a small cafe area, green space and some large tables. All the wood in the space is recycled from mango trees and coffee trees that are no longer producing fruit. It's hard to believe that you are sitting in the hustle and bustle of Thamel, when you're enjoying a peaceful coffee in The Hub. 
The team at kar.ma coffee are passionate about the entire coffee production chain. You can buy shampoo bars with coffee, coffee beans or grounded coffee, coffee cups. All the products in store are ethically made, meaning that you feel good about your latest coffee purchase.
Coffee highlights – pour over haven
Take home two or three bags of Kar.ma coffee. I only bought home one and it didn't even last us a week. 
Service charge and VAT included in the menu price.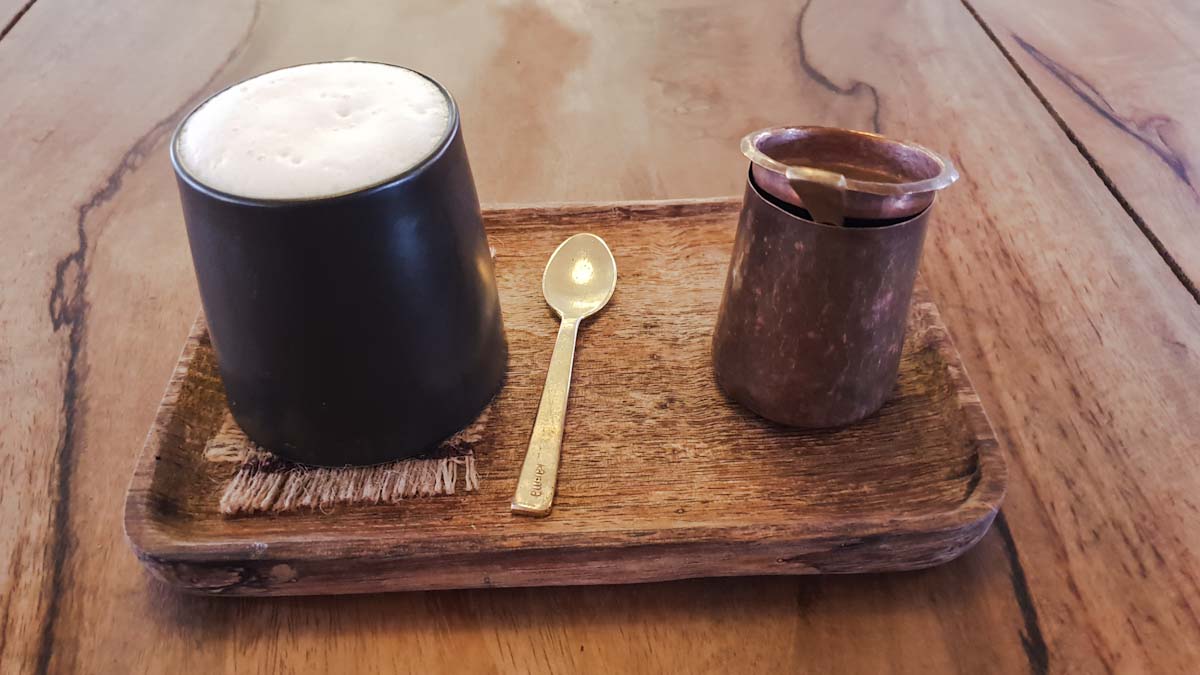 J P Marg, Kathmandu 44600, Nepal
Hidden down some stairs, off a dusty main road, you'll love the chill out vibe at Mo:Mola. There's good coffee here but great wifi and some deliciously cheap food. It was one of the cheapest breakfast places that we visited. The staff here are super helpful so if you need advice on where to go to buy the best hiking gear from.
You'll never know what you'll walk into in the evenings here, there might be a film crew filming, a poetry reading or someone learning how to make tea for you. 
Highlights – $2 breakfast. Super friendly staff.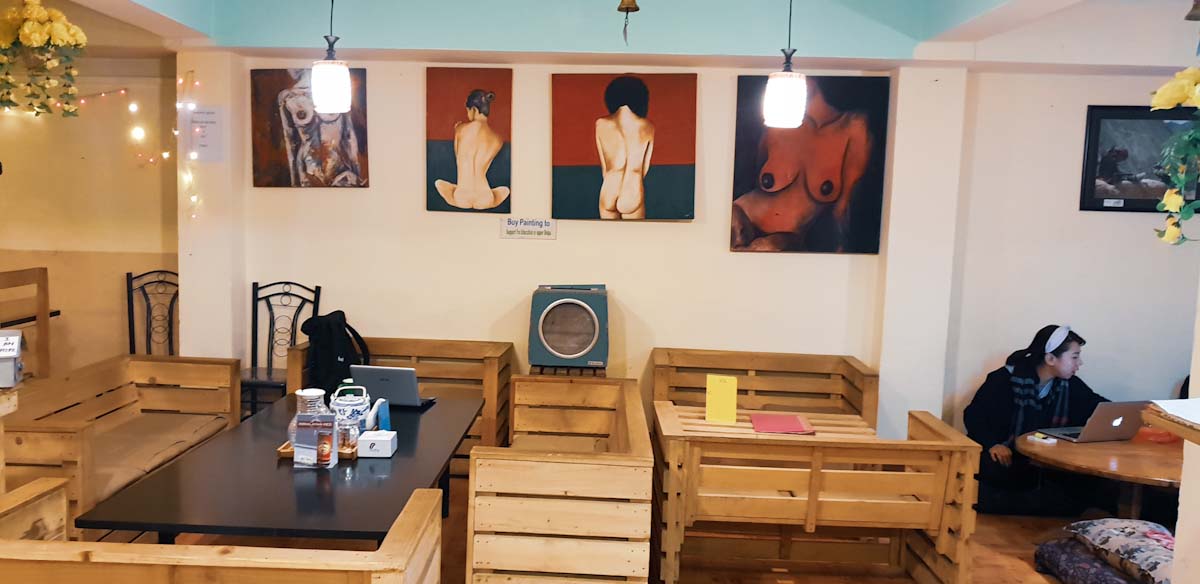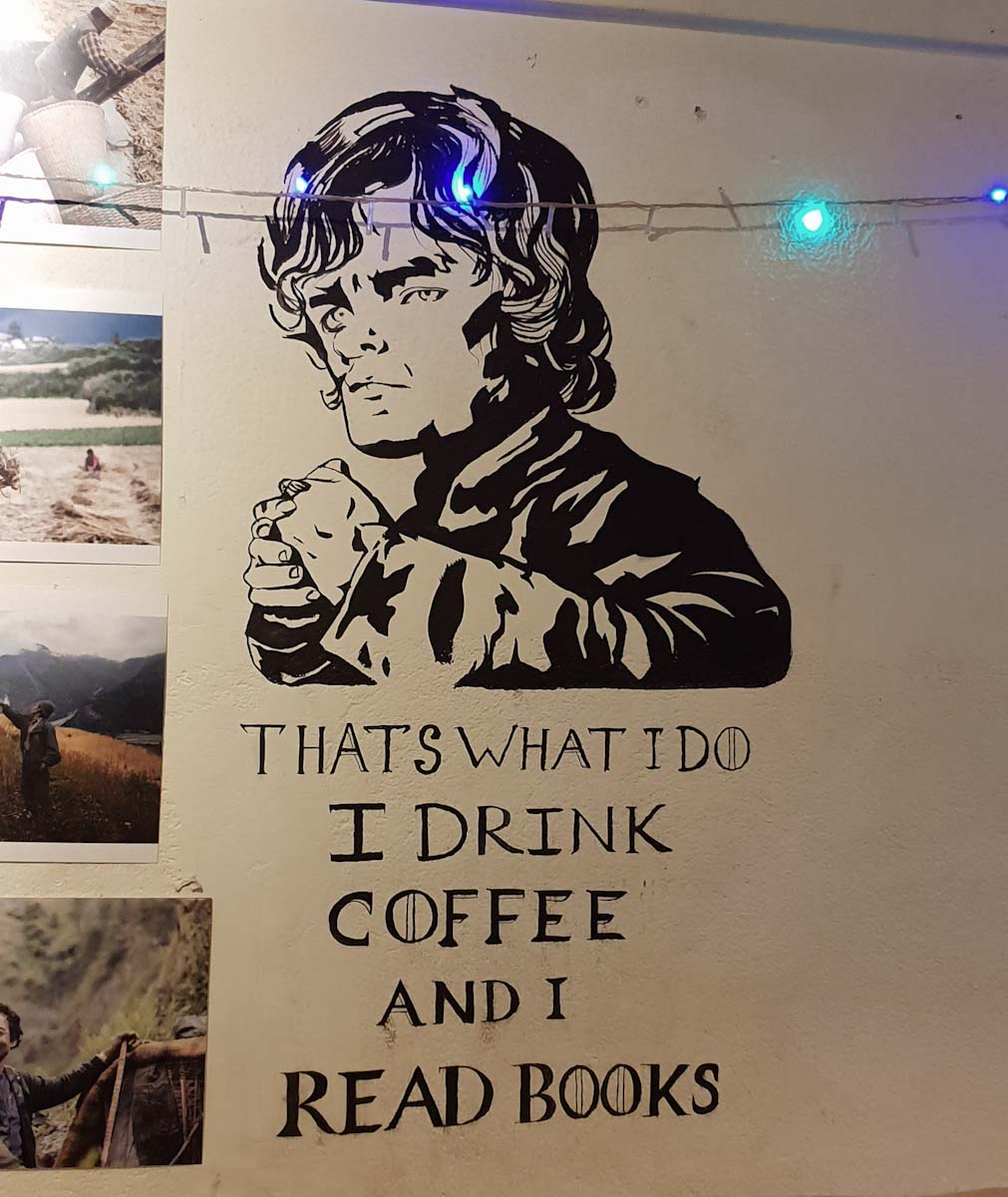 The Cafe with No Name
Thamel
A small black board hints that there is a cafe hidden down a lane way. You'll soon get used to walking down the laneways in Kathmandu. They form part of the city's charm. So follow the black board sign down the alley way and into a nice cosy cafe space. You might have to step over a few old school hippies but don't let the stinky white hippy vibe turn you away. Hidden away is a charming cafe. Before ordering in the morning double check that they have milk available, otherwise you might end up like us with a serious large cup of black latte.
Highlights – cosy cafe hidden away in plain sight. Good wi-fi, good music playing. Definetly a place to get coffee during the day and a cocktail in the evening.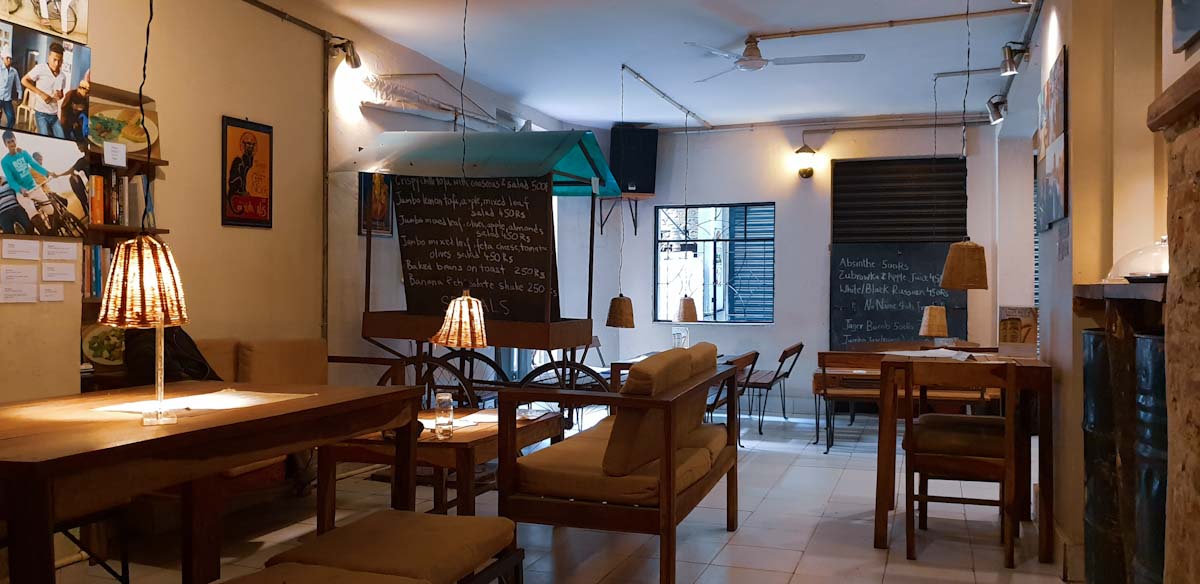 What do these three cafes have in common?
Each of this cafes have one thing that I really appreciated in common. No it isn't the great coffee, the friendly staff or the hipster vibe. It was the social standing. Each of these cafes supports a cause for the good of the community. Whether that is training local youth, training the untouchables to upskill or ethically sourcing their products. Which may leave you with a warm and fuzzy feeling but in all honesty it was nice to know that my tourist dollar was going towards furthering the progression of people, rather then into the coffers of a large multi national brand.
If you are after a unique morning tour then I can highly recommend taking a
Backstreet Academy breakfast tour
. These are well worth the 6am wake up call and you won't need lunch that day. A great bargain for under $20USD!
Notable mentions-
Himalayan Java Cafe
This café is a chain. Akin to the Nepalese Starbucks. The coffee here is good and very varied. The menu is huge. Generally a nice, reliable coffee and hipster vibe. The wi-fi in the Thamel store was fairly crappy but that could have just been due to the large number of tourists in at the time.
Downside: No matter which branch we went to Himalayan Java was the most expensive. From the basic latte to take home goods.  You need to note that VAT and service charge not included in the menu price, so ensure you budget an extra 25% to add to your bill.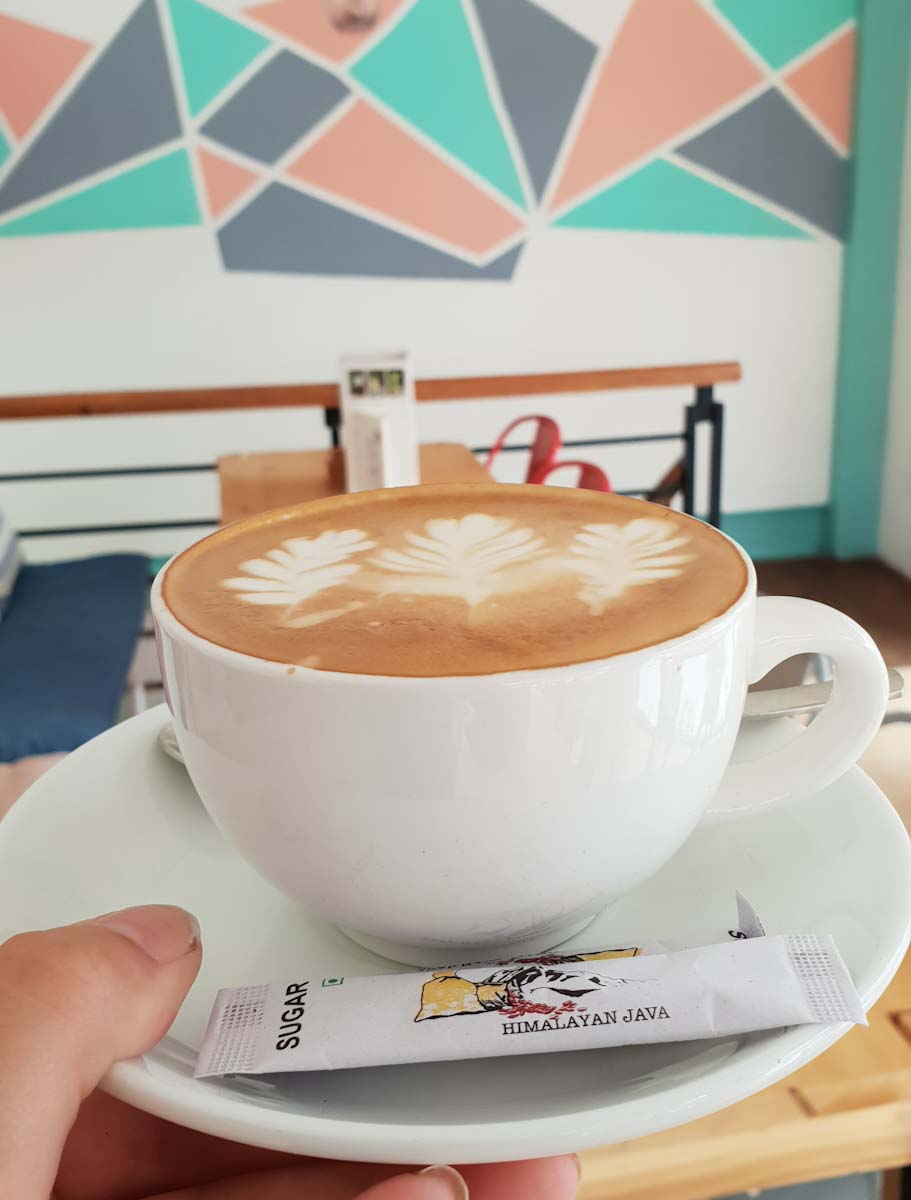 The average cost of coffee in Kathmandu
Most cafes I visited only did one size of coffee. Sorry to any mugacino lovers out there. The type of coffee did vary depending on if the café followed an Australian style of latte or the European style. Either way a cappuccino was a safe bet for a good size and quality coffee.
Based on the dozen or so cafes I tried out, over my three week trip in Nepal, the average price of a cup of coffee in a cafe was RS200 – $1.80 USD – $2.50 AU The really odd thing to note is that this price may or may not include the service charge of 10% and VAT of 13%.
Is the coffee any good in Nepal?
Surprisingly good. I feel a bit mean saying that but I had, wrongly, assumed that the tea and masala chai would be the winner and coffee a second best. I'll say it again, the push of tourism has increased the quality and availability of espresso coffee across Nepal. You can still easily get filter/French press style coffee. If you're off on a hike most supermarkets sell filtered coffee, in those nifty individual bags.
The Nepal coffee scam
The funniest scam in all of Asia. So, you walk into a place of repute, see an espresso machine and order your coffee. You're chilling out, enjoying life and can hear the steam wand working it's magic. The coffee is delivered, hot and all frothed milk. You take that glorious first sip and notice something odd. A weird taste. A Blend 43 kinda taste. And you would be correct my friend. The person has made you a cappuccino, charged you RS 250 and used instant coffee rather than grind the beans that you see in the grinder.
So there you have it. A brief guide to coffee in Nepal, a few suggestions on where to get coffee in Kathmandu. If you have any questions about food, money and travel in Nepal drop your question below and I'll answer away.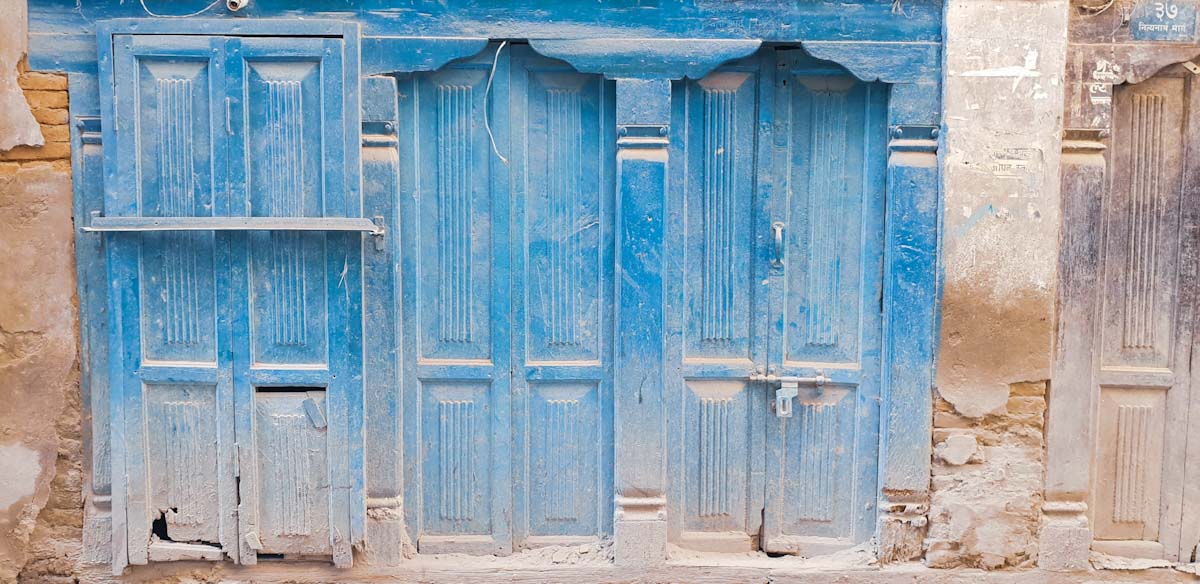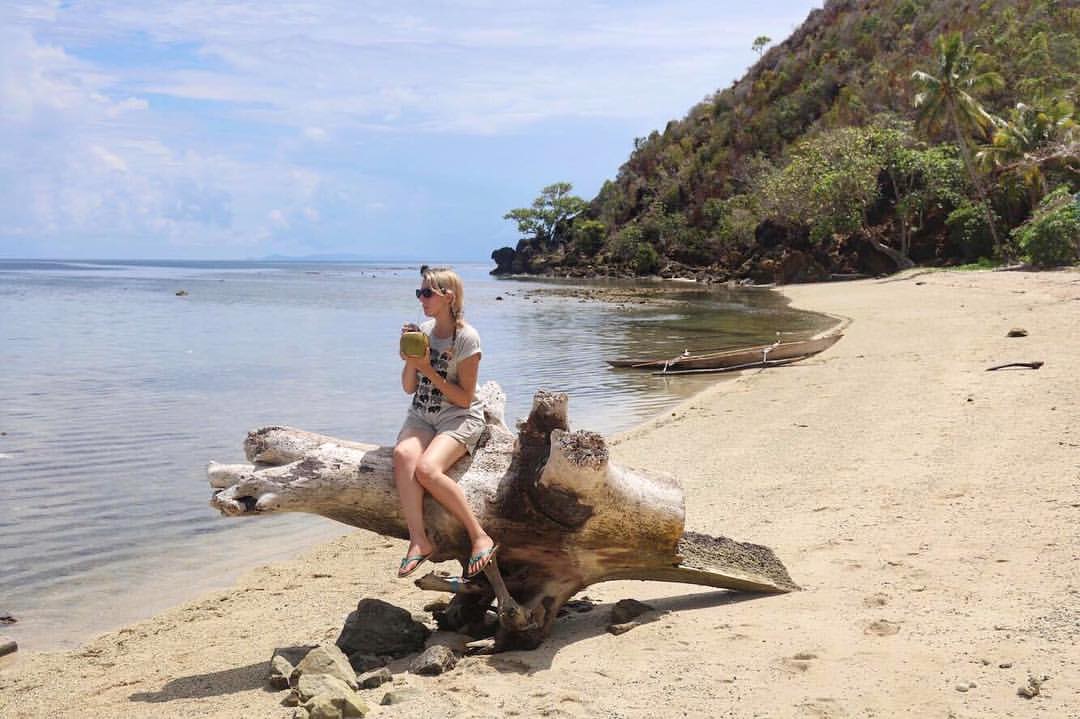 If You Liked This Post You May Also Like: