Is there anything quite as joyous as exploring a new city? Either by yourself or with a beloved one. Friends or family. I really do think that getting out and about, exploring new things, trying different experiences is what brings people the most joy. Experiential travel is on the rise and we for one are embracing it. Now this doesn't always mean that you need to get out the big dollars, spend big and go on a once in a lifetime adventure. A staycation can bring you as much joy as a multi month adventure.
Sadly this post comes about as we had to dash off to New Zealand, very last minute, to attend a family funeral. Usually I have months of time to buy cheap airfares, find fun things to out and pretty plan out everything and nothing at the same time. This trip was such short notice, with crazy December airfares that our budget didn't extend to an epic New Zealand adventure. Instead option for a somewhat flashpacker style staycation in and around Christchurch.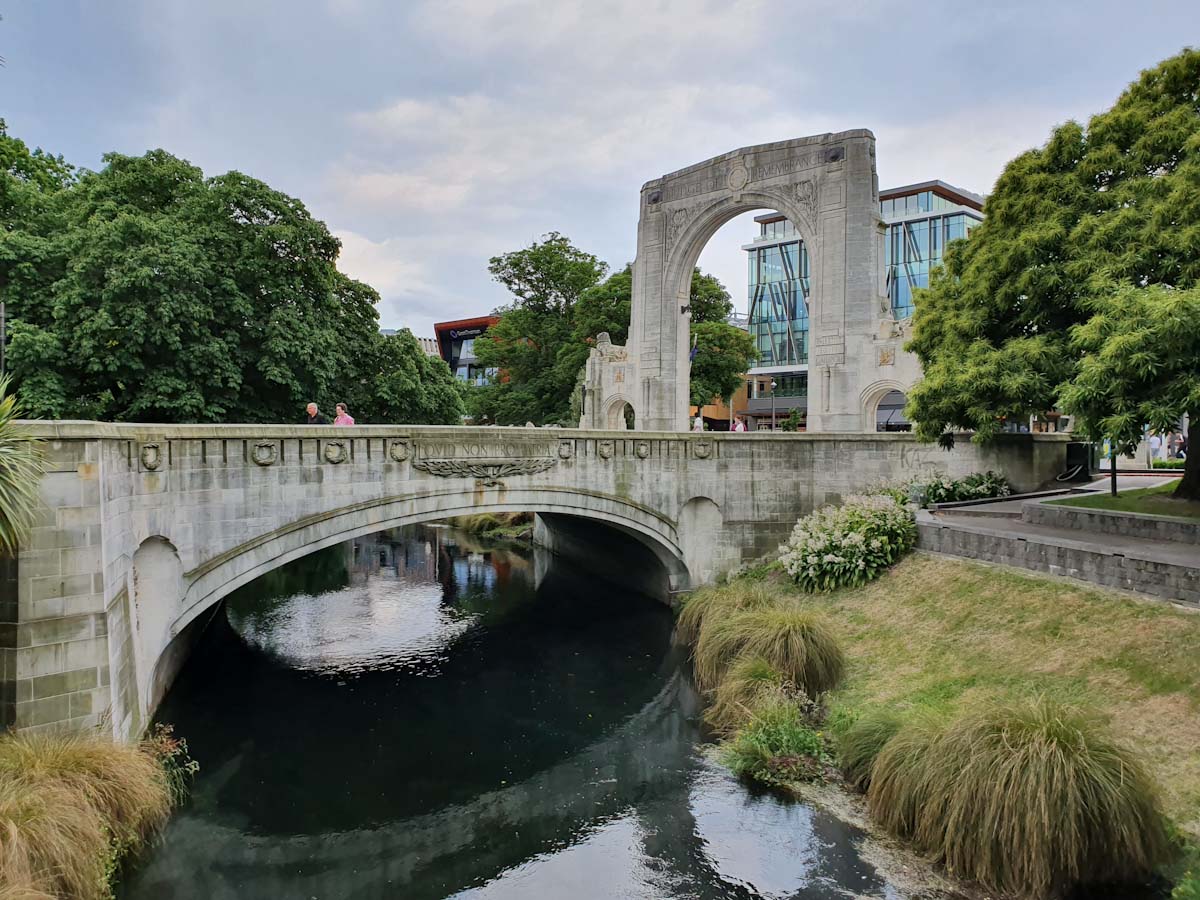 What is a staycation?
A staycation is where one chooses to explore one's own city. Opting to be a tourist within the town, rather then getting on a plane or going on a long haul road trip. We're huge fans of the staycation and have recently enjoyed a staycation in Melbourne and one close by in the Macedon Ranges. Occasionally we opt for a glamping situation or go all out an book a fancy pants hotel like The Adelphi.
1.a holiday spent in one's home country rather than abroad, or one spent at home and involving day trips to local attractions.
Just to be clear I do understand that us flying to a different country is not a staycation. However I really did feel as if this trip was a staycation style in the city of Christchurch.

What's the post earth quake situation in Christchurch?
Over the past ten years Christchurch and indeed the South Island of New Zealand has suffered quite a lot from of earthquakes. The first major earthquake in 2010 & ongoing into 2011 decimated the historical city center of Christchurch. Since this terrible natural disaster we've been back to New Zealand four times. Each time there has been very different stages of development. Our first visit the city was a somewhat post apocalyptic movie scene. Whole streets blocked off, buildings boarded up and shell shocked people wandering around. Our second and third visit showed very little development, and seemingly an emotional standoff was happening at a development level. Thankfully things have changed. Progress albeit slow is finally happening. This isn't a criticism, I can't imagine how I would handle such monumental decisions as rebuilding an entire city.
The city is booming. It's almost as if there wasn't huge earthquakes that changed the city vibe and affected an entire generation of young people. Yet in a beautiful Kiwi synergy there is a beautiful juxtaposition of the old and the new. With stunning street art butting up against crumbling buildings.
The one thing that we have noticed is that places do open and close almost as fast as the Melbourne cafe scene. So do take the below with a grain of salt, and ensure that you call ahead or check the good old google machine to ensure that places are still open and operating.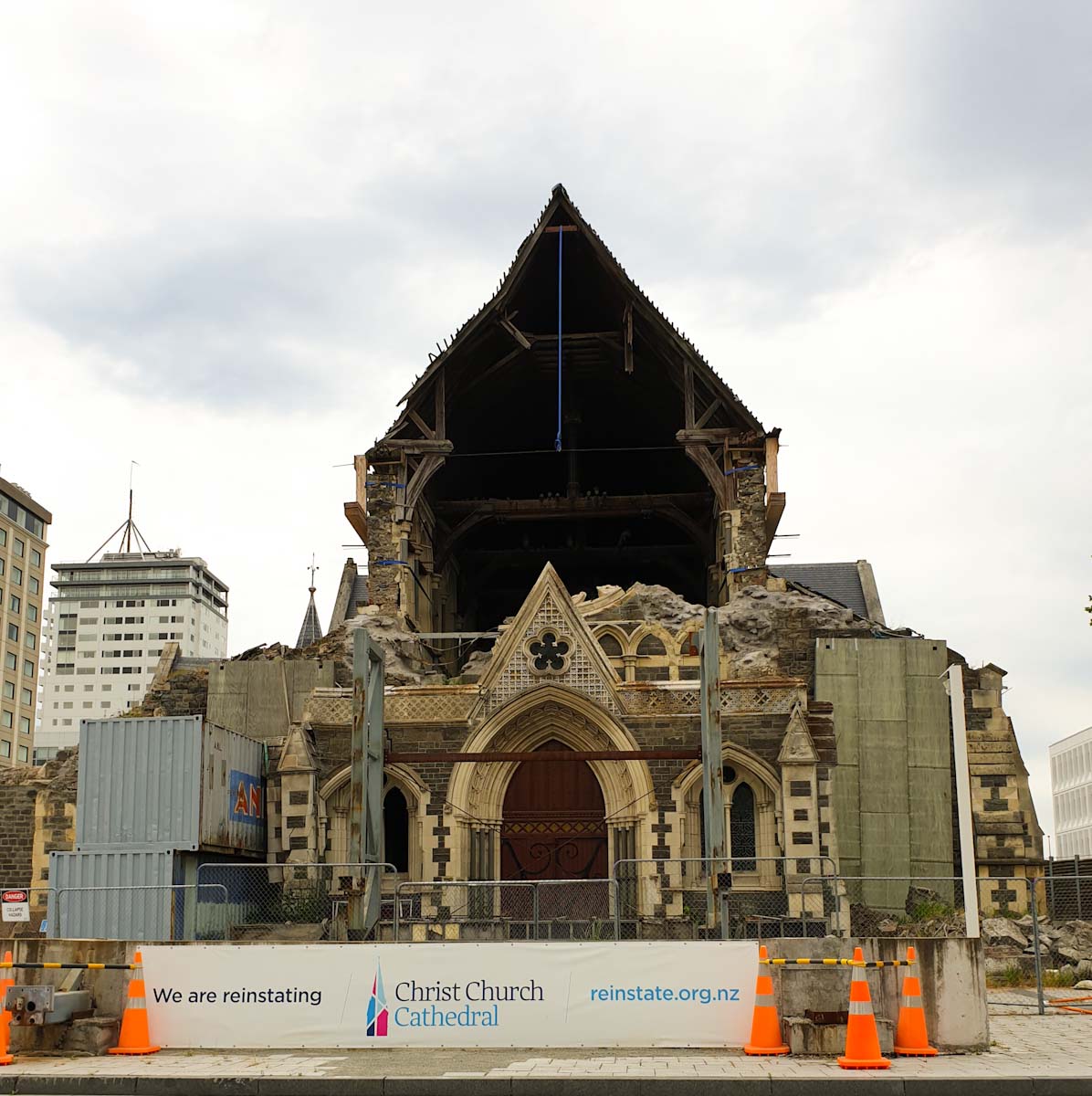 Where to drink great coffee in Christchurch?
Old Post & Telegraph, Office building 185 High Street, Christchurch Central City
By far the highlight of the Christchurch coffee scene. In the old post office building this space is stunning. Wide open, free sparkling water on tap and some serious design work. The food here is amazing from the snacks to the fries that turns up via a pneumatic tube system. 
One of the perks on of C1 Espresso is the space is suitable for families or couples, as well as digital nomads. It was great to see such a variety of people enjoying the space. 
The coffee here is great. The beans are from Samoa and worth bringing home. So much so that we bought home a bag.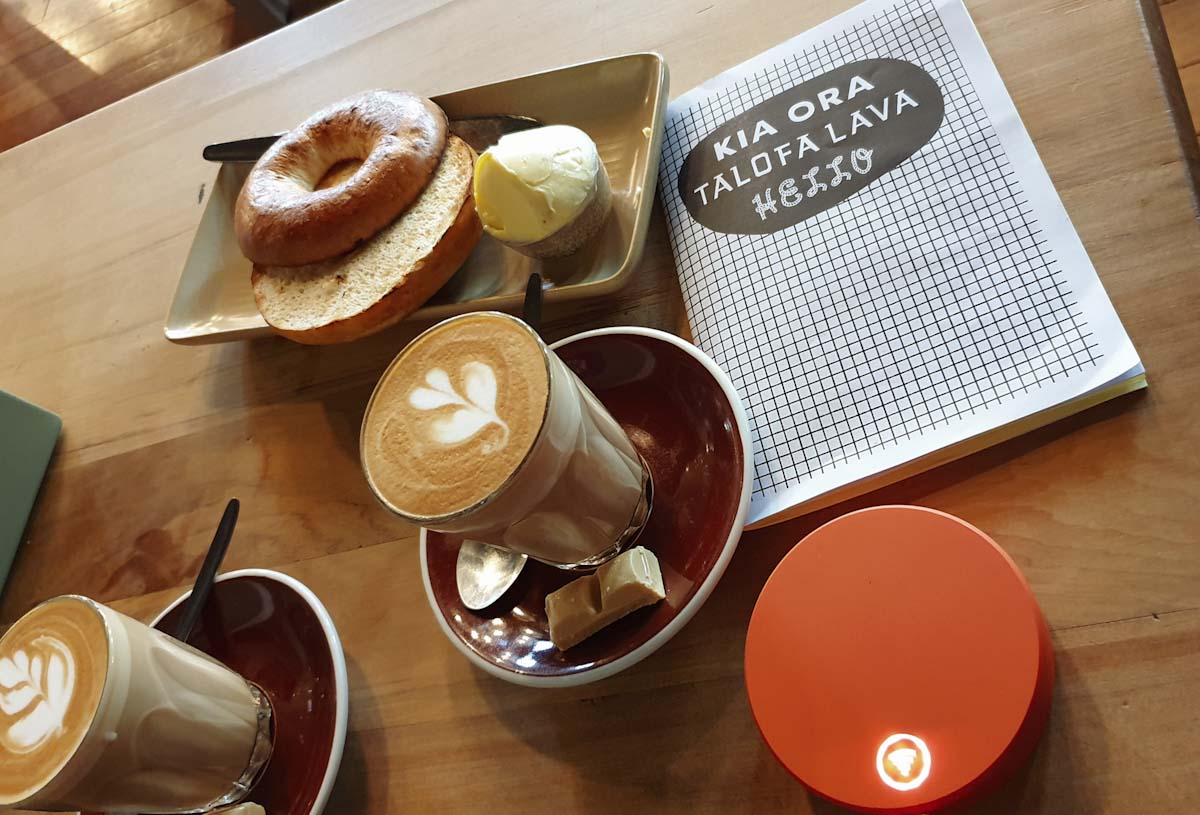 Christchurch CBD
Ok so don't get upset, as this is a franchise but gosh darn it this place was great. Beautiful design, great food, friendly staff and sparkling water on tap. All things which are highlights in my cafe review life. The one thing that did surprise me here was the size of coffees. We chose to sit in for our coffees and the serves were gigantic. I really don't understand why the Kiwi's insist on doing coffees in small buckets. The only perk being that the price was the same as other cafes, that sold regular size coffees.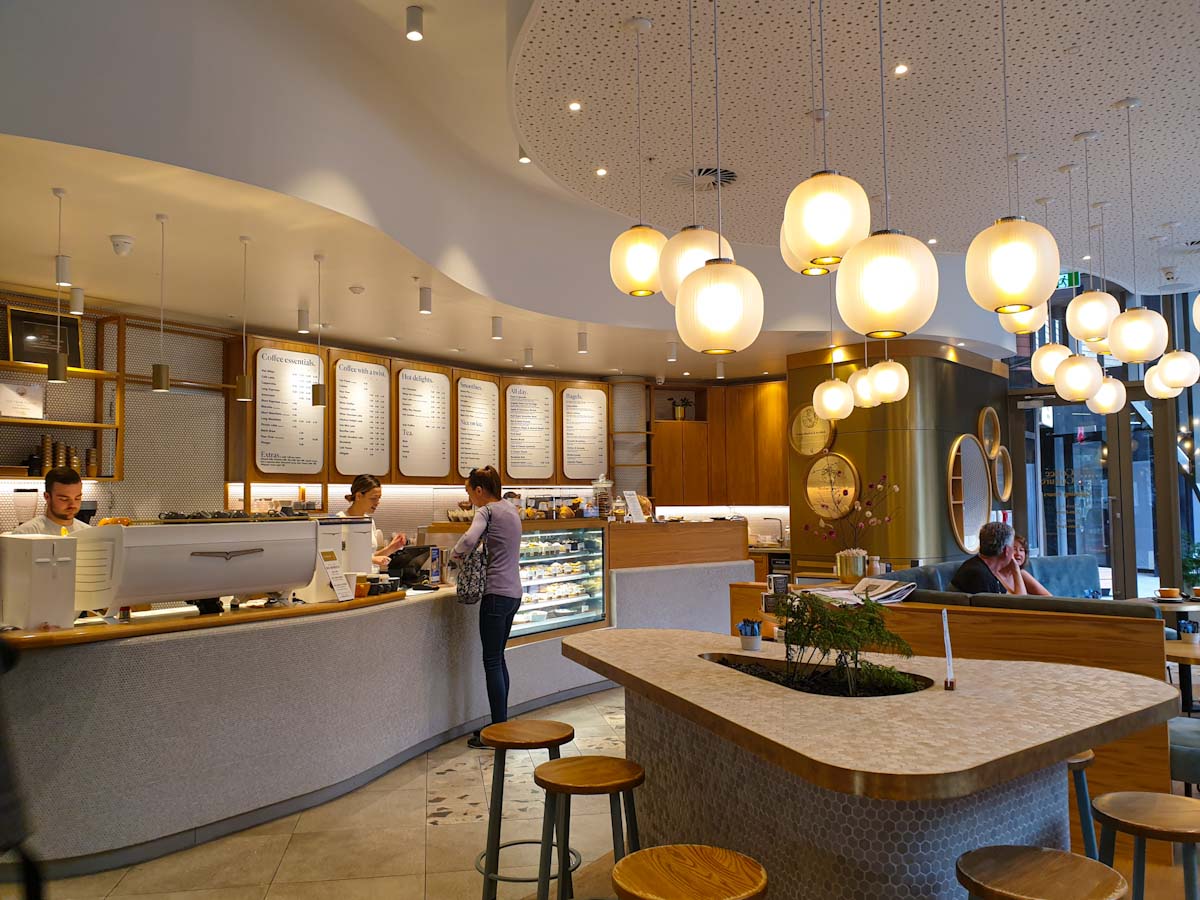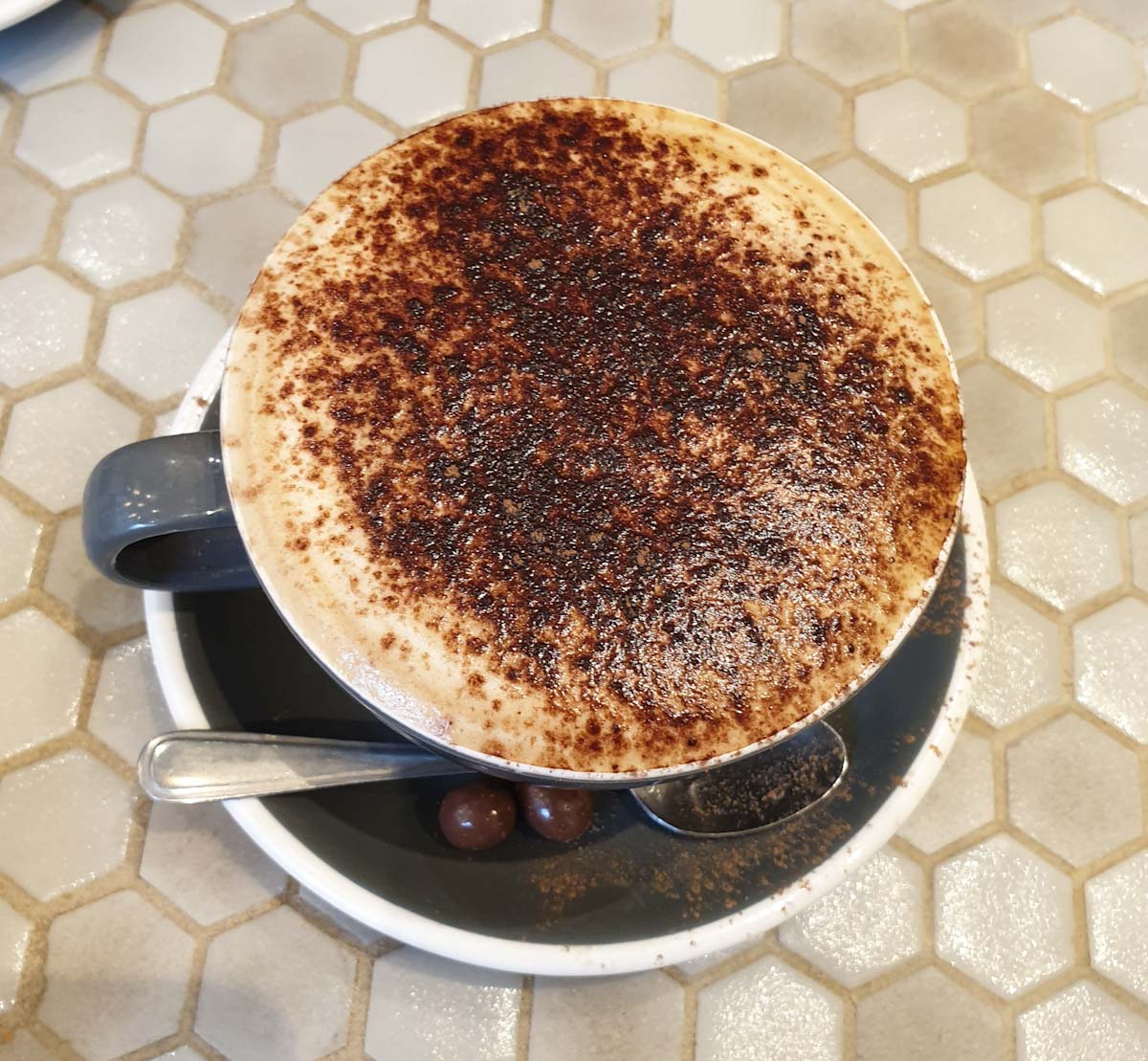 Lyttelton Coffee Co.
29 London Street, Lyttelton 8082, New Zealand
An impromptu drive took us through the city and the hills to the harbour town of Lyttelton to try out the Lyttelon Coffee Co. We were not disappointed, by both the drive and the coffee. This place is a little bit shabby chic with a rustic charm to it. The food menu is basic but delicious. If you can get yourself outside on the patio so you can watch the stunning blue water whilst your enjoying coffee and a sweet treat.
Just a note – cash is the preferred payment method here.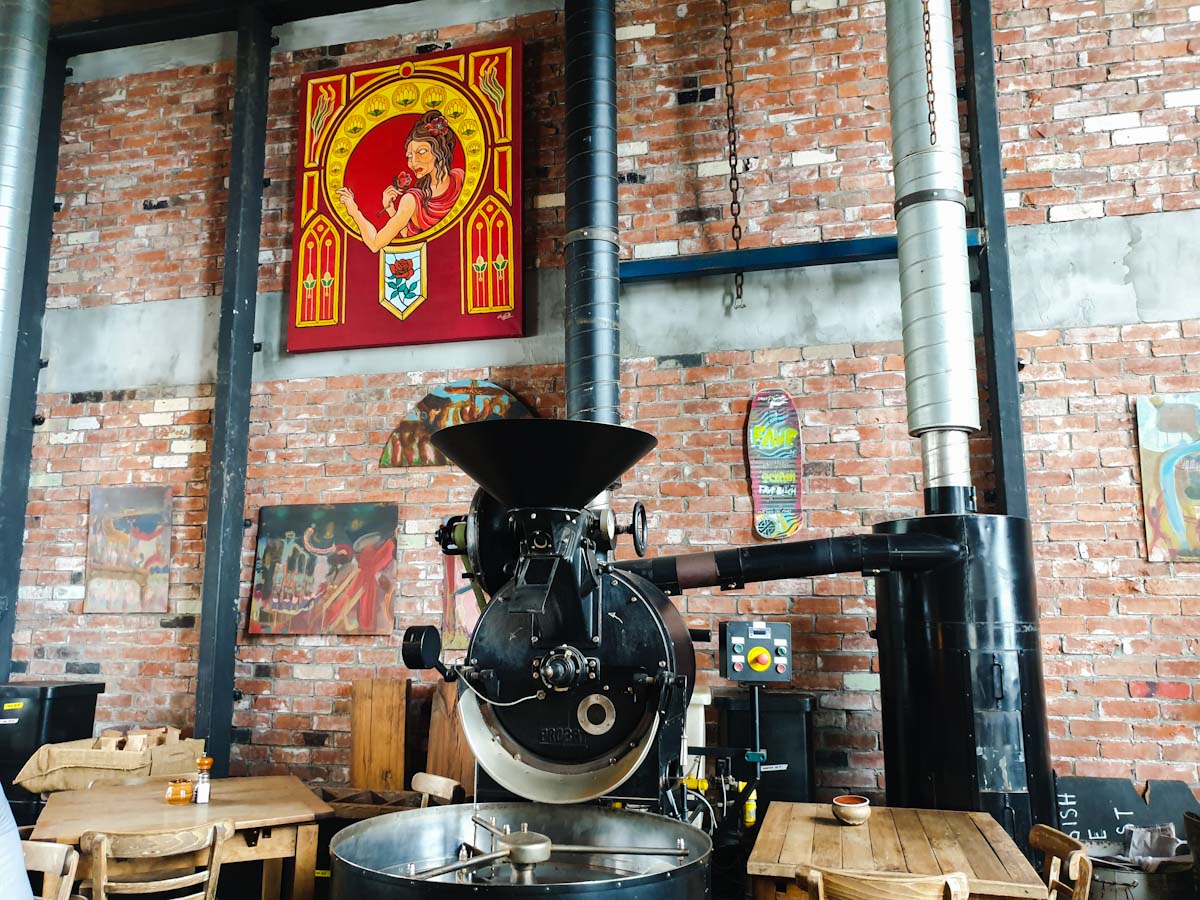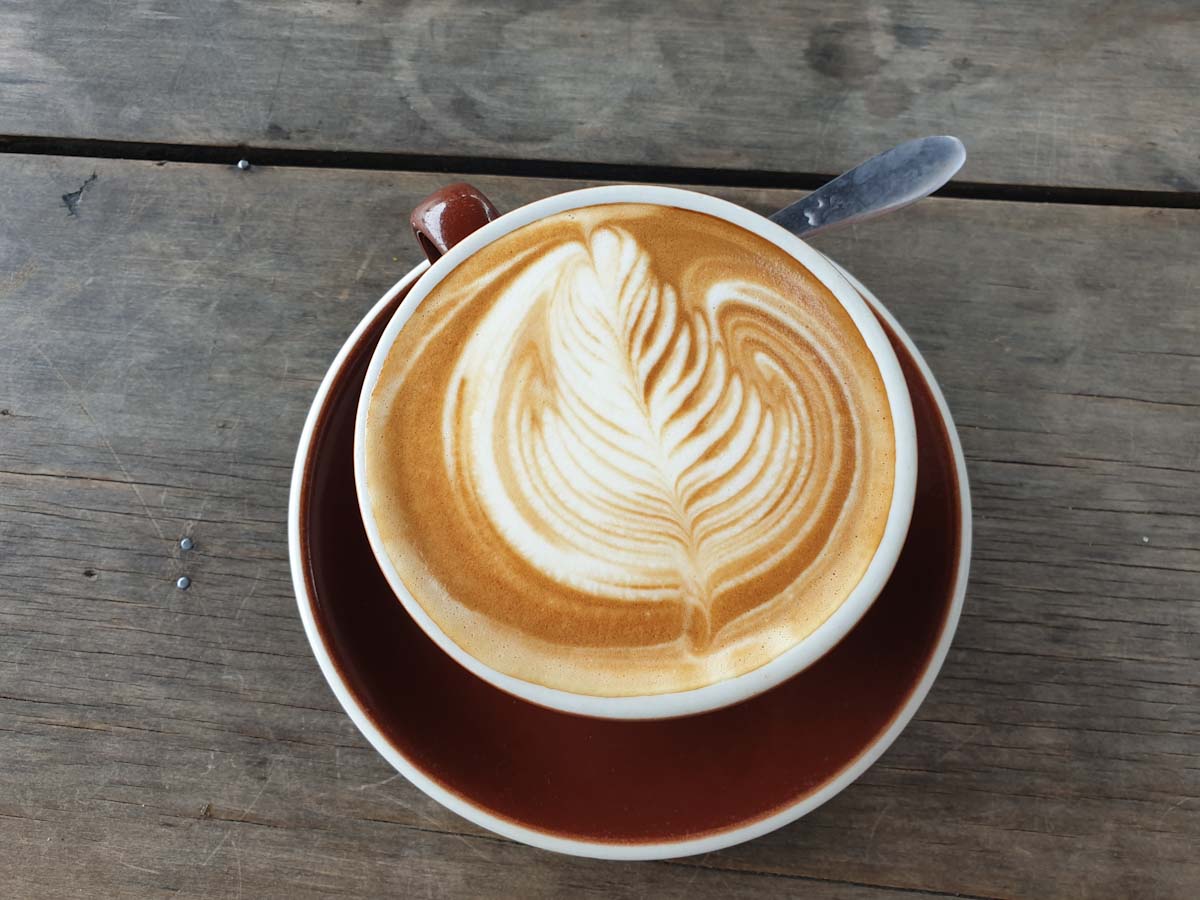 Places to not bother with.
I normally don't do a name and shame but I am going to. We went to Little Pom's, as it was consistently in the top 5 cafes to visit in Christchurch. Only to be served by surly staff, delivered two burnt lattes that were only 80% full. On top of dirty plates. Not a great experience and something I really didn't want to pay for, but we're not twats so we paid and left. 
The Best Spot for Food & Drinks in Christchurch
Riverside Market
is the place to be right now. Actually just about anywhere along the Avon River is a pretty spectacular area to explore and enjoy. The Riverside Market has a little bit of everything to please even the fussiest of eaters. We ate at a Spanish bar one night, and a tapas house for lunch the next snack. We did eat a whole lot on this trip. 
This area around the Riverside Market has recently blossomed with new eateries and quite a few big corporate firms. Which hopefully means that these businesses will be able to stay open in the long run.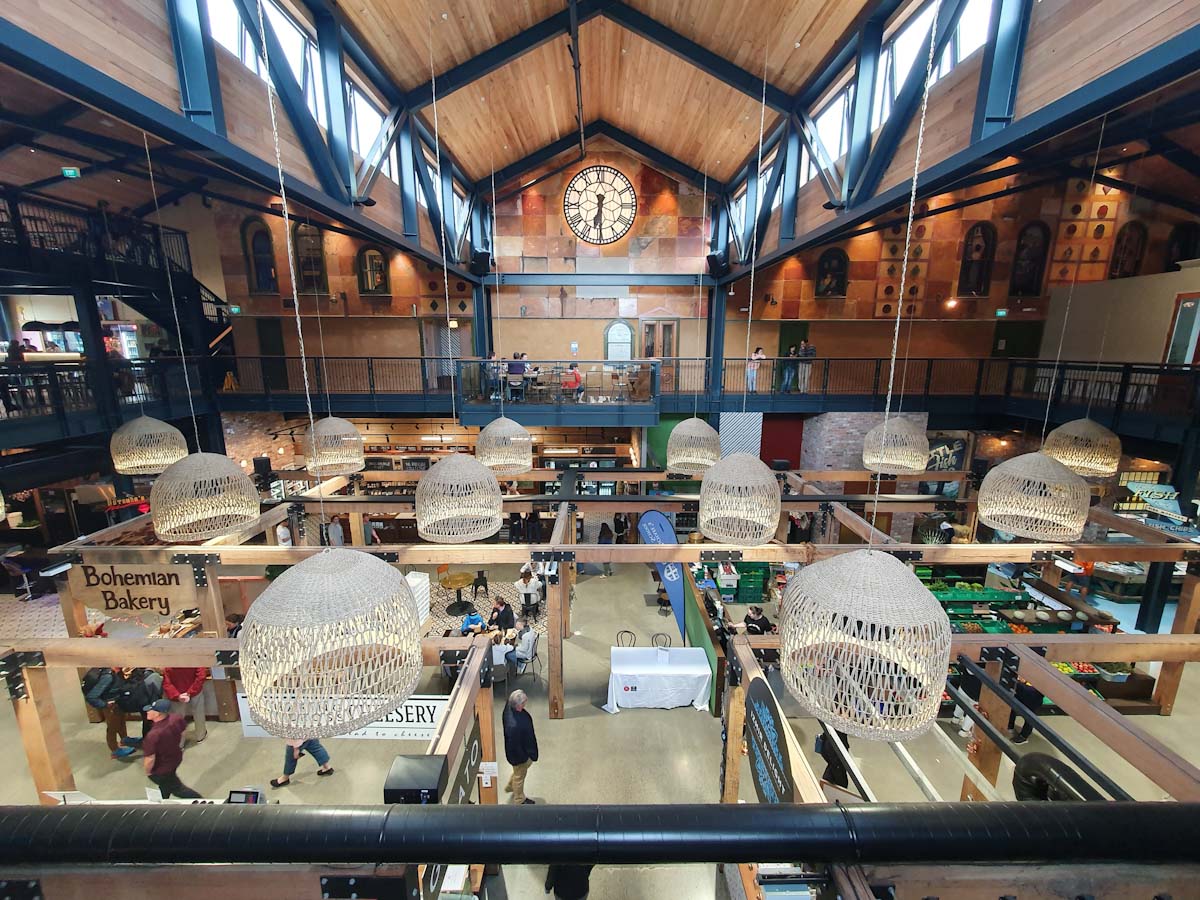 Walk around Christchurch and enjoy the history
Christchurch is a city full of history. Such beautiful history. With no region of the city hosting such beautiful history as the
Christchurch Botanical Gardens
. Originally started in 1863 these gardens are an immense and impressive green space covering 21 hectares of the city. Walking through the gardens it's as if you are walking through a living and breathing history. The buildings, the gardens and the experiences. As you can probably tell by all the photos I was entirely smitten by the garden.
Te Mara Huaota o Waipapa is the Maori name, gifted by Ngāi Tahu, for the Gardens. It translates as the Botanical Gardens of Waipapa, Waipapa being the name of the area along the Ōtākaro–Avon River where the Gardens are located.
If you're looking an an all around Kiwi experience I suggest booking a guided tour with Get Your Guide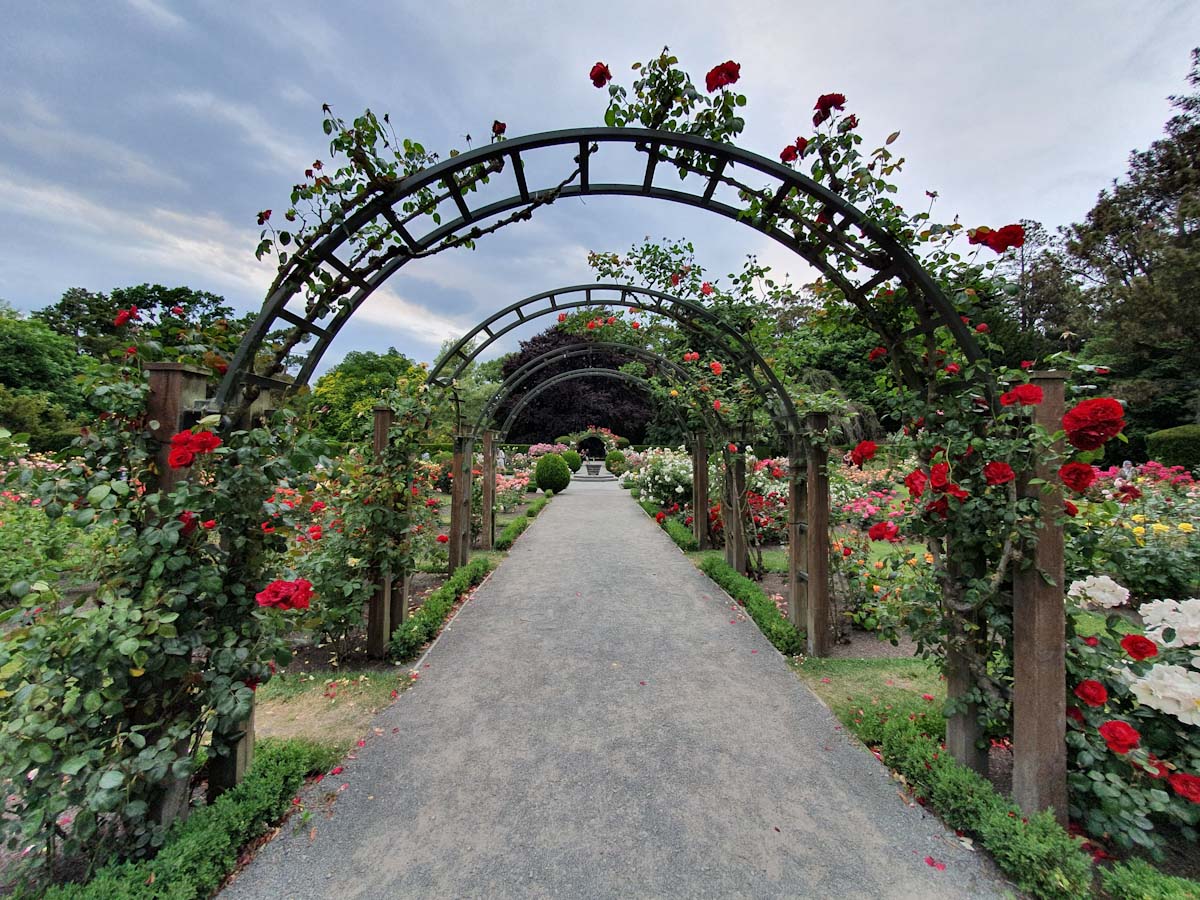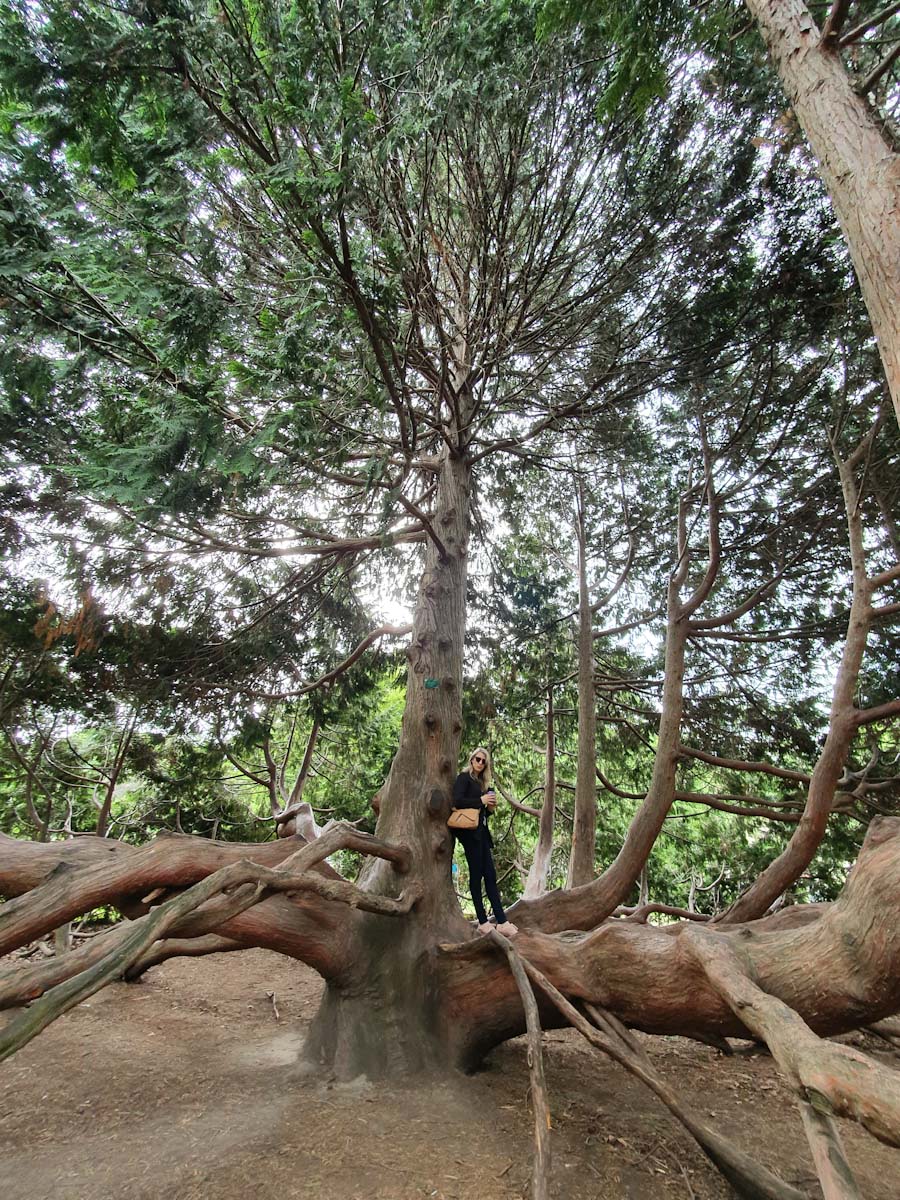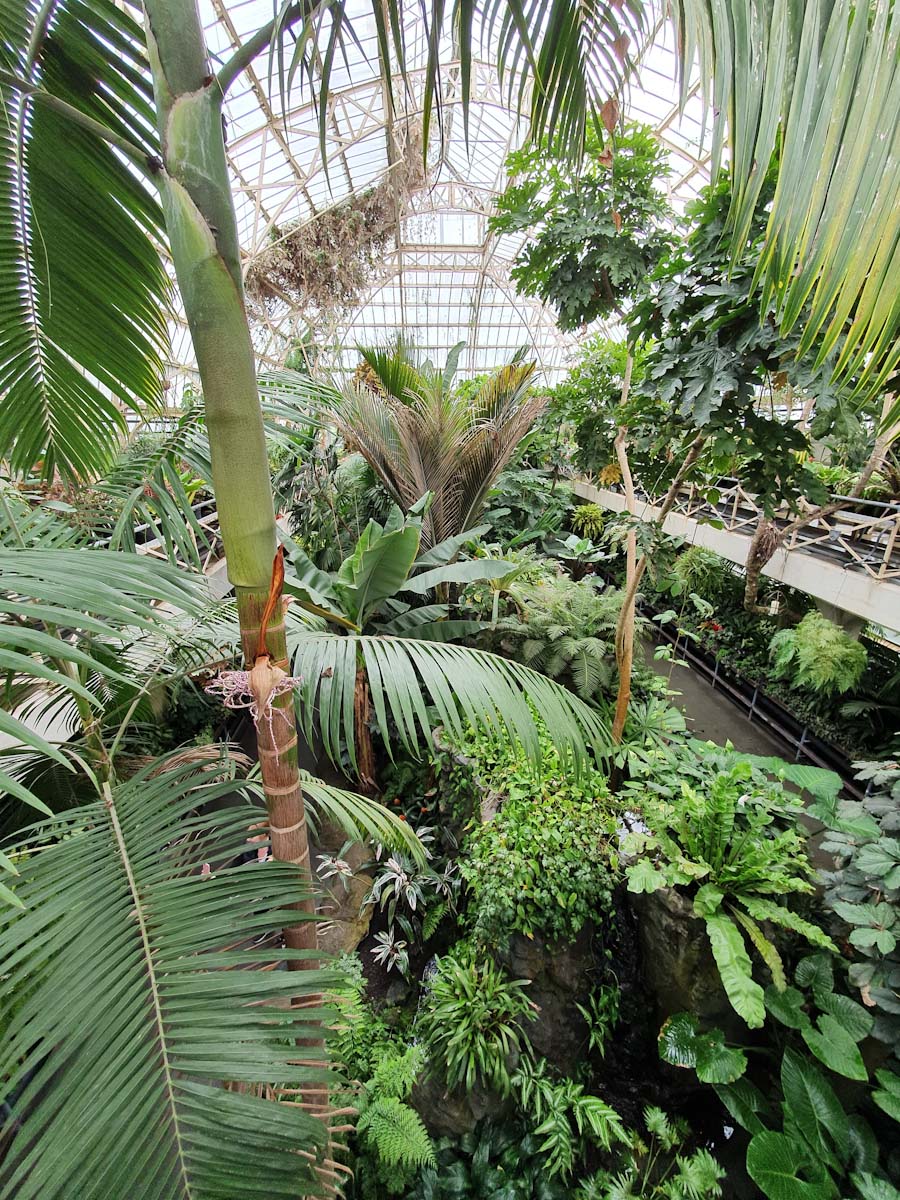 Finding quirky hotels in Christchurch
There's a LOT of accommodation options in Christchurch. Cheap hotels, tacky hostels and some truly luxurious places. I'll admit to having being rather overwhelmed when I tried to find affordable, yet fun accommodation on such short notice. To help you find some amazing places I've visited a few, taken note of places we have previously stayed and asked around for guidance from other well travelled friends.
Eco friendly – Eco Villa is a stunning, refurbished and repurposed house in the centre of Christchurch. With a heavy focus on sustainability. Simply put they are combining the luxury of a Boutique Hotel, warmth of a Bed & Breakfast and the practical comforts of a Backpackers
Jail house back packers – Let me start off by saying that all the glorious colonial cities, such as Christchurch and Hobart have funky old school jails that are now fun and affordable accommodation options. 
Family friendly – when we looked at family friendly hotels, well there wasn't a lot on offer. Quite a few of our family members had issues booking suitably priced and quality places for families with small children. Instead opting for AirBnb accommodation. If you haven't used AirBnb before let me gift you with this $76AU voucher 
Odd spot – Jucy Snooze Hotel is now open in Christchurch. No longer just doing rental campervans and cars these guys have branched out into the world of backpackers. 
Stuff the budget let's go luxury – why not experience the $2000+ a night Otahuna Lodge. I'm not joking, this place is next amazing. Complete with chef, no children under 12 and just about anything that you want. It really is a piece of Victorian history in New Zealand. You'll feel as if you've stepped into an episode of Downtown Abbey.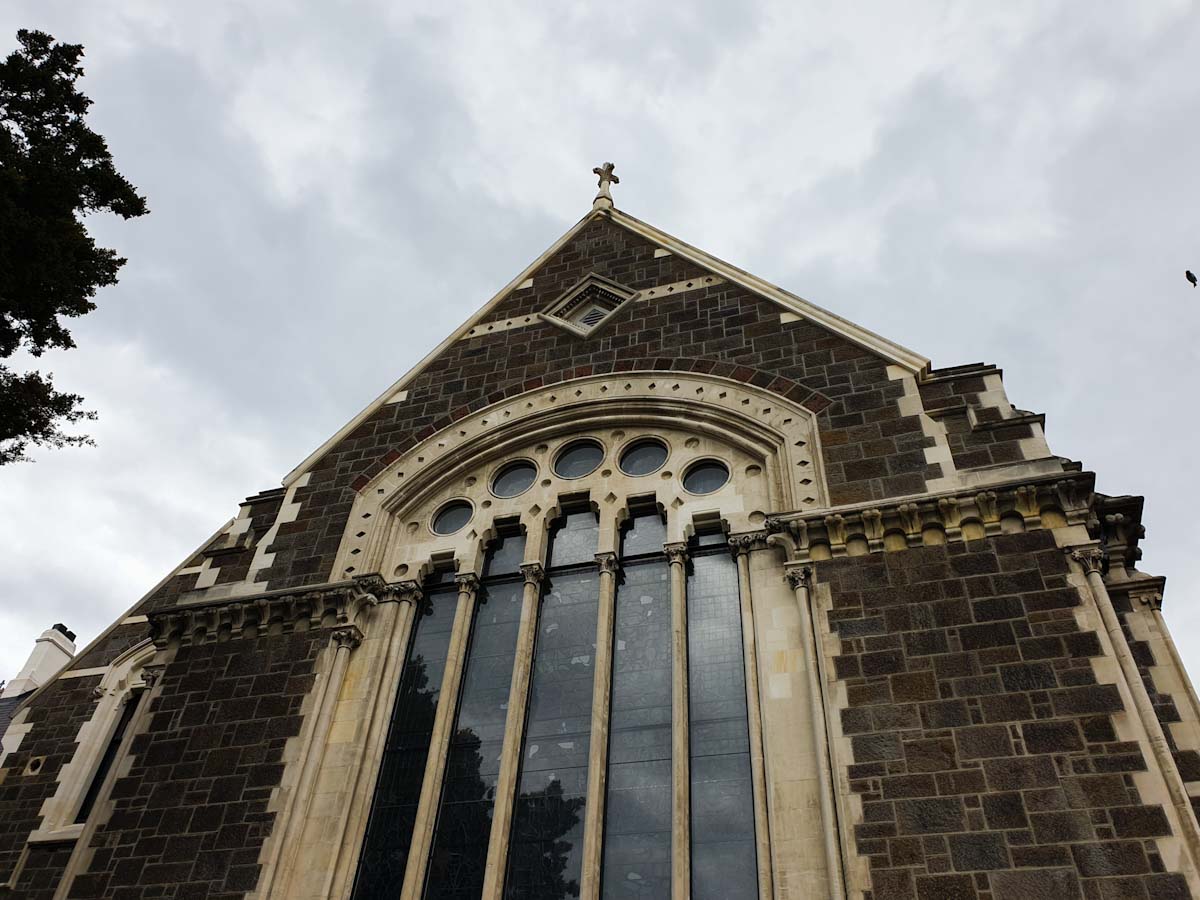 What to wear in Christchurch?
The weather in Christchurch can be a bit of a hassle. This trip was my first time in summer, and other trips have been in July and over October. So winter and spring. Out of three seasons I've pretty much packed the basics below, covering all the weather bases. Adding in things like jeans and t-shirts. It's rather frustrating but alas the weather is a fickle mistress and you don't want to be stuck in the New Zealand rains wet.
Super light weight down jacket – I prefer the Patagonia nano puff due to their amazing quality and social responsibility.
Fjallraven stretch pants – Perfect for a day of hiking and sneaking back into a bar. Without looking like a dirty backpacker.
TOMS women's travel shoes – men's are available too. These are light weight, easy to fly in and super breathable.
Sun hat – the New Zealand sun seems a lot stronger than what we get here in Australia!
Instagram dress – because what's a trip to New Zealand without some Insta fun times? 
Water bottle! New Zealand is fastly banning single use plastics which is amazing. So don't be a twat, take your own water bottle.
For my Australian readers please note that the above links won't redirect to the Australian Amazon site. The following will;
Shoes   Super warm Jacket Hiking pants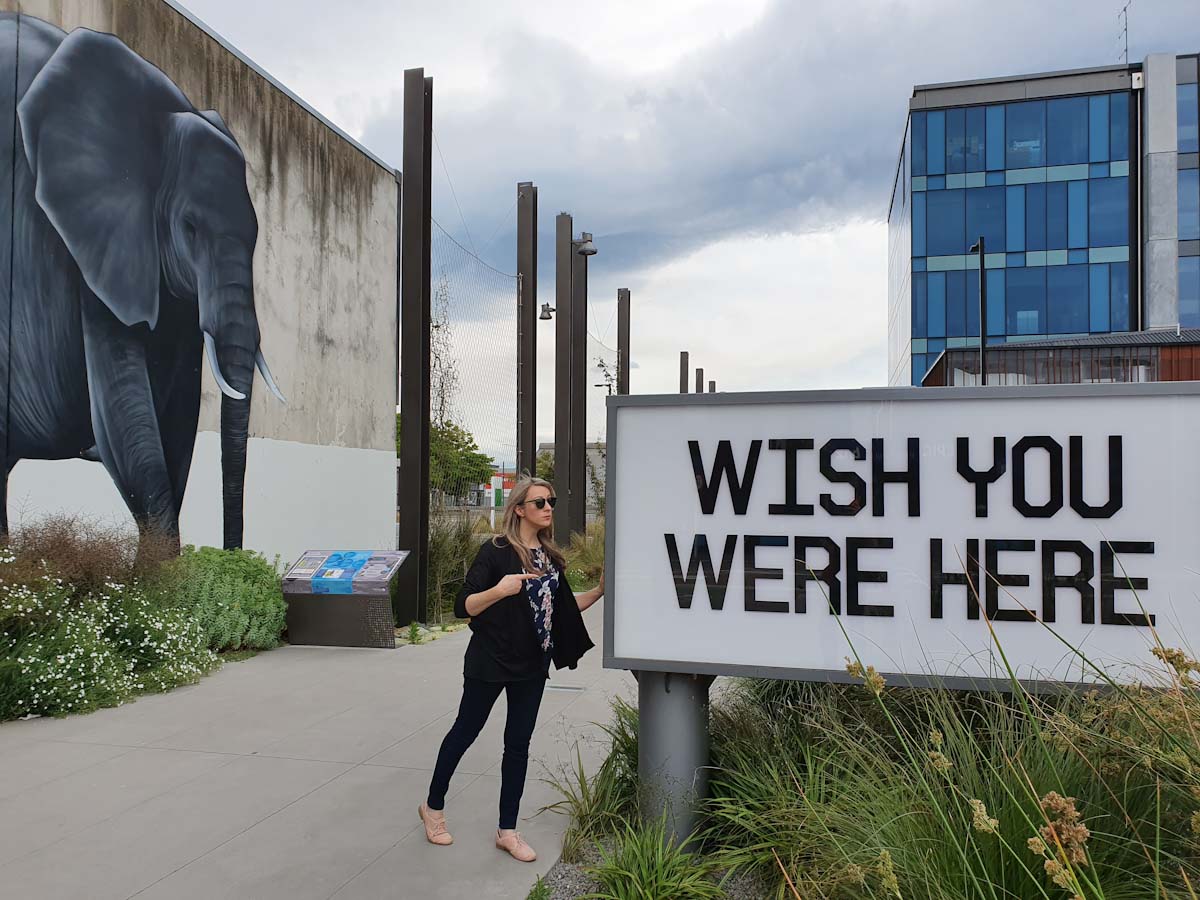 Explore the unique Street Art of Christchurch
Now that you're well fed, have had coffee and are looking mighty fine after a pre-trip shopping expedition you'll be wanting to explore the unique street art of Christchurch. This is the perfect opportunity to really get to know the city. Just by walking around, and it's a really safe city to do so, you'll see the crumbling buildings next to new development. New art work overlooking old fallen artwork. The below images give you a very small glimpse into what the street art scene is like.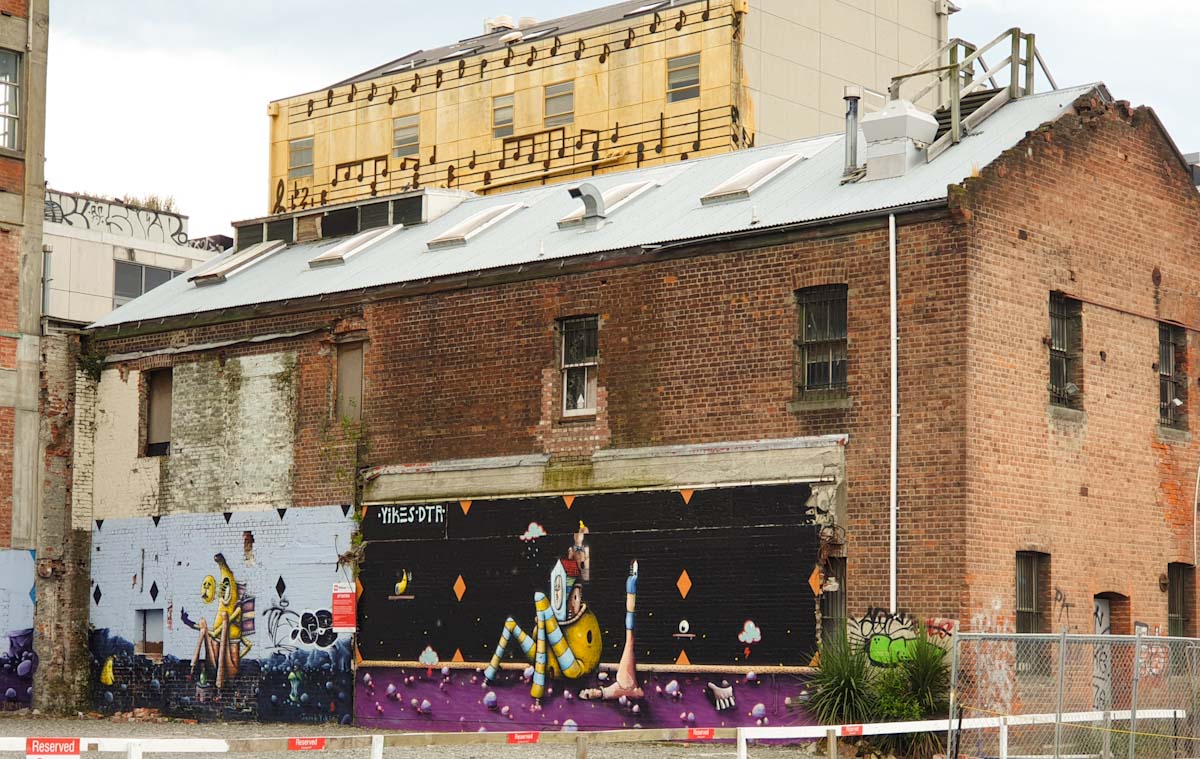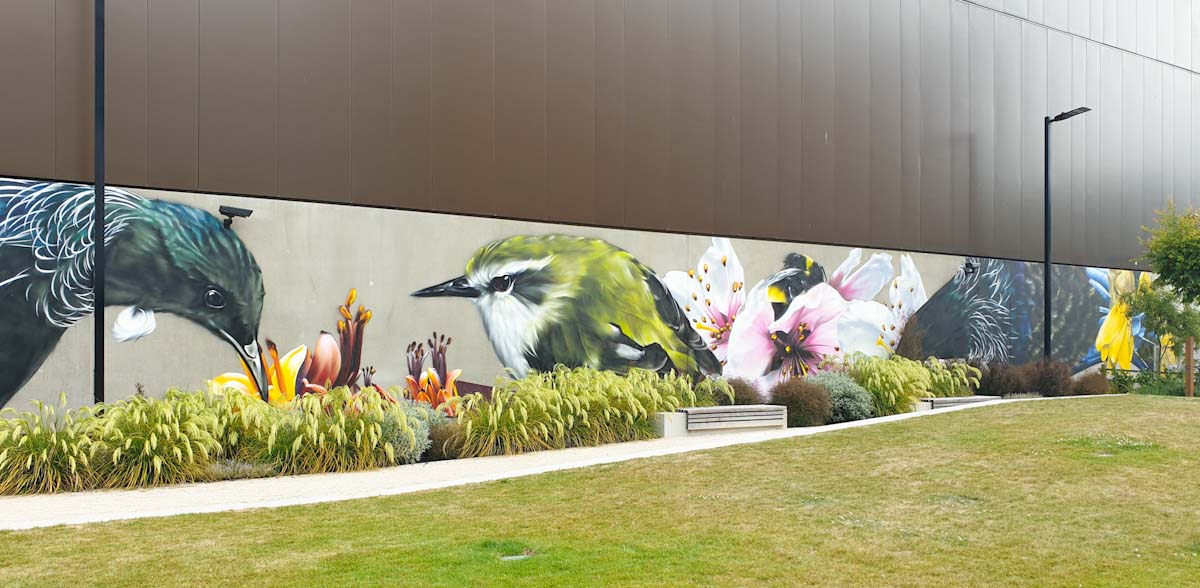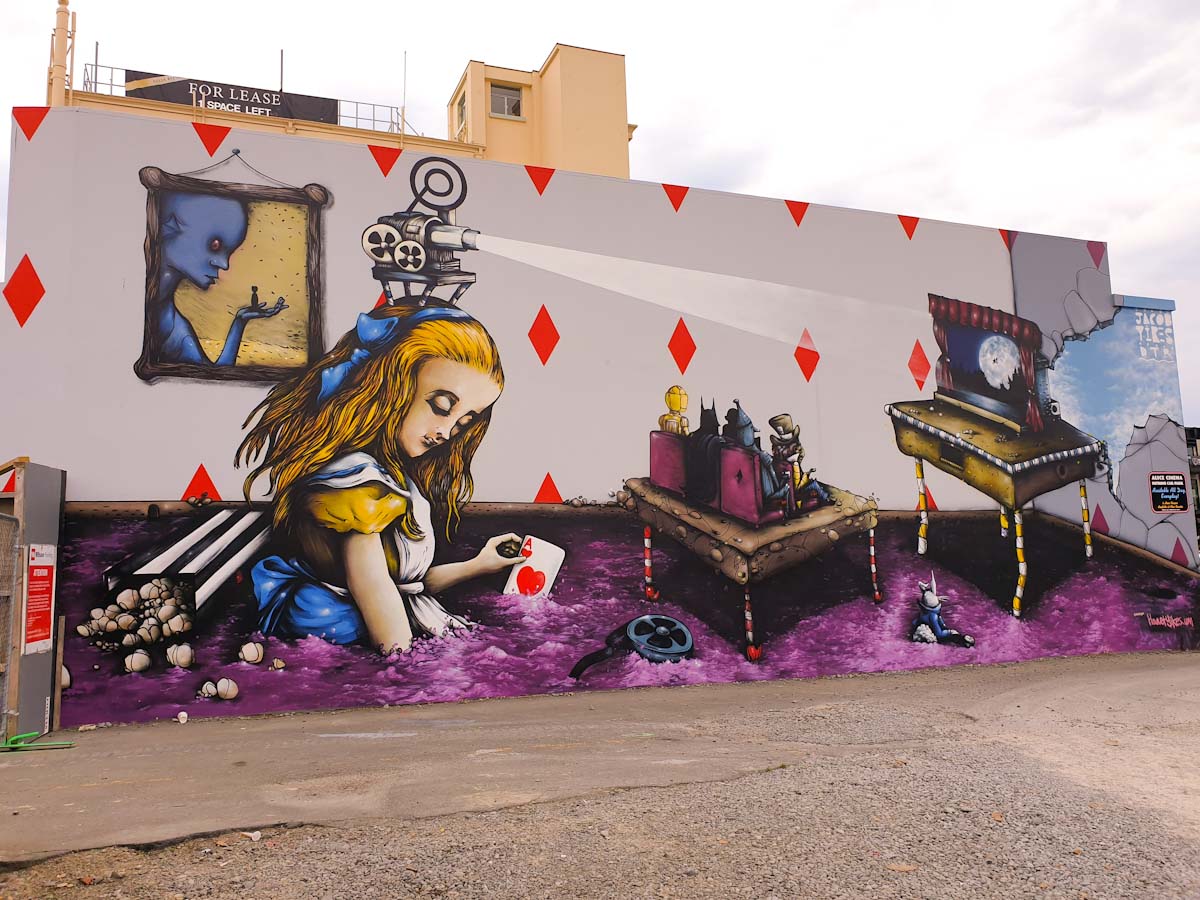 Final thoughts on staying in Christchurch
All in all the city has changed a lot. From the first time we visited in 2011 until now there has been significant development which is wonderful to see. I still feel that Christchurch will continue to act a gate way city for travellers, deciding to head to other prettier places in New Zealand. It's always a risk and especially with so much raw beauty only a short drive away. Though the new developments will certainly see tourists, like us, staying in the city for a lot longer and spending more of that ever so valuable tourist dollar. 
Will you treat yourself to a stay in Christchurch? Let us know in the comments below.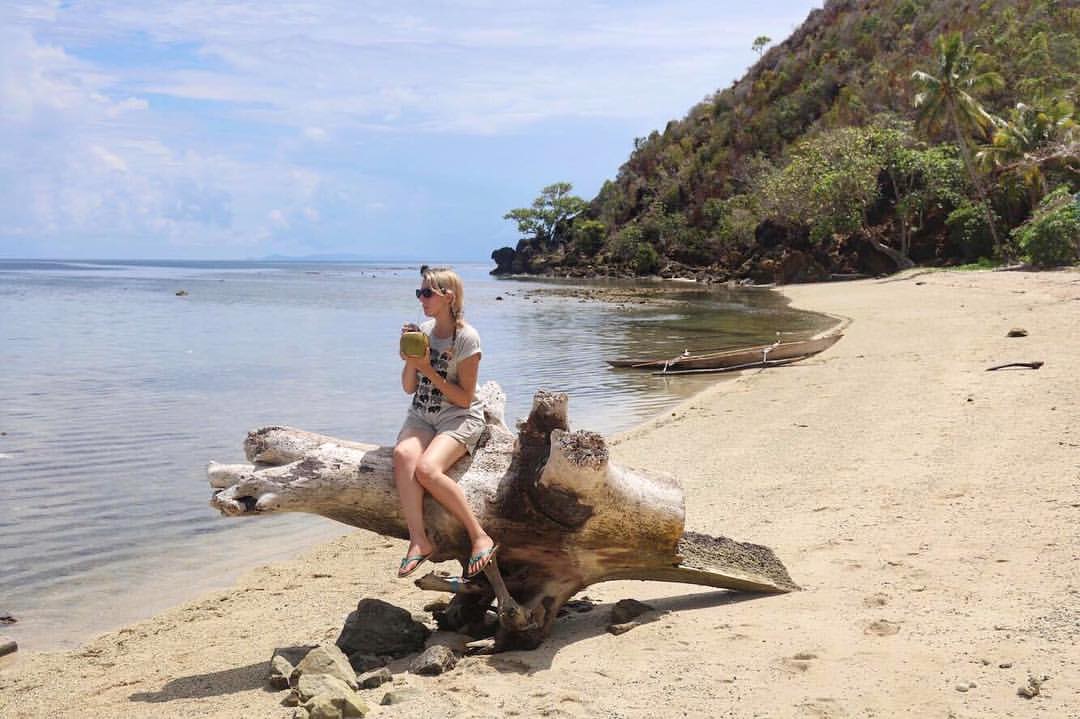 If You Liked This Post You May Also Like: