The Macedon Ranges has for a long time been known as a foodie haven. Some of Australia's best, innovative and delicious chefs have called this region their culinary home and for good reason too. Fresh air, friendly-ish populations with disposable income and an abundance of simply amazing local produce. It's literally a recipe for success if you have half a creative culinary mind. Now add in a dash of we're really close to Melbourne, Bendigo and Ballarat and really it's a no brainer to see why this area is so popular. Oh hang on did I mention the cool climate, internationally famous wineries? As someone who lives in this fine part of the world I'm rather blaise to it all. It's just expected that the food will be amazingly creative, locally sourced and paired with delightful local beverages, whether that be beer, wine, cider or gin.
Now this fine dining for most people comes at a pretty penny. I know that the current economic climate means that we are all looking for fine wine and experiences at a slightly better price point. No matter how much I love exquisite dining experiences, I personally can not justify the $400+ a head cost. Which you will be looking at paying if you follow the trendy places listed on all those trendy hipster websites tell you to visit when you come to the Macedon Ranges and surrounds. I'm here to show you OG hipster and a few places that I love and frequent. It's a local insiders knowledge.
Just a note on travel during covid times. Regional Victoria is amazing for a lot of things. But not so much for easy access to health care. At the time of writing Metro Melbourne is still under strict lockdown. Yes I know how to get out of Melbourne and bypass the ring of steel. Yes, I know that people are doing this just to escape the city. But I am going to say please don't do this. When the time is right we'll all be able to travel again. Regional Victoria doesn't need your money that badly that we want to risk tourists from the big smoke bringing in the covids or suspected cases, where entire towns have to go into lock down. Unfortunately due to a lot of people breaking the current laws, many venues will ask to see your license and address before allowing you in. And if you are doing the wrong thing, these polite business owners will consider reporting you. And don't be a Karen yelling at the staff. They are just trying to make a dollar. 
Now if you are in the lucky flock of people who can travel in Victoria or for when things come out of hibernation then I would strongly suggest that you make a booking.
Top three foodie spots you must visit in the Macedon Ranges area – that won't break the bank
Brunch with a view – Mt Towrong Winery, Mt Macedon
It's always nice to go somewhere you have a personal connection to. It's even more fun when you discover that connection when your Aunty comments on your blogs Facebook Page. So seemingly my uncle helped build this place. Which I was 100% unaware of when we recently booked in and enjoyed a delightful brunch and wine here. Is it even brunch if you don't sit in a highly stylish eatery, surrounded by vines, overlooking the countryside and drinking sparkling wine?
The wines here are interesting to say the least and certainly didn't disappoint. There's a little something on offer to please most people's palate. If you're being a champion and taking one for the team as the foodie designated driver than you'll be able to enjoy a delightful coffee. The quality which is rarely seen at the winery.
The menu is petite and ever changing but none the less is impressive food comes out of the kitchen. We opted for an odd combination, with James ordering the meat balls and roast potatoes and I devoured locally produced ricotta and honey on sourdough bread. Accompanied by coffee and a sparkling wine. The wine I enjoyed oh so much that I picked up a bottle for at home and proceeded to drink it that afternoon. 
Budget around $40-50 per person, for brunch and wine. The meal sizes here are solid and scrumptious. So you won't need a late lunch afterwards. For more details
book here
.
If you're a lover of rare plants then you should pop into the Dicksonia Rare Plants in Mt Macedon There's a corgi pupper there that just loves visitors.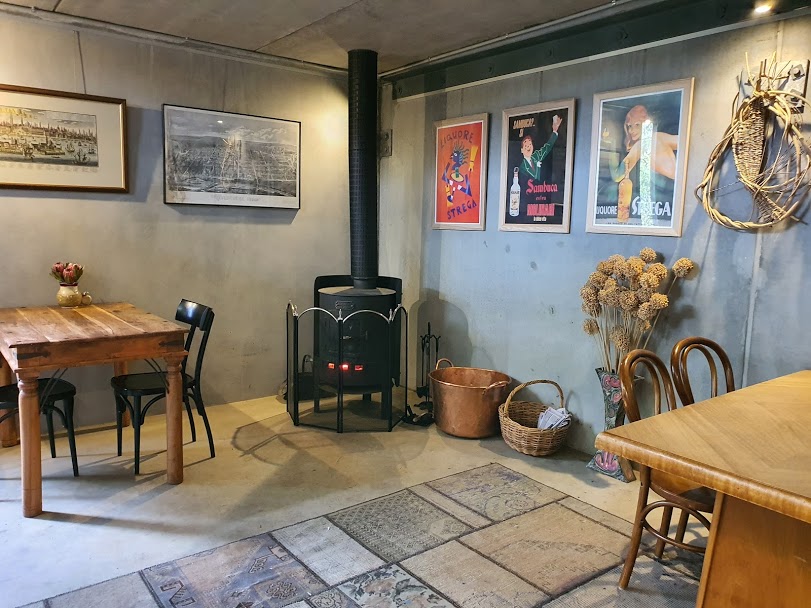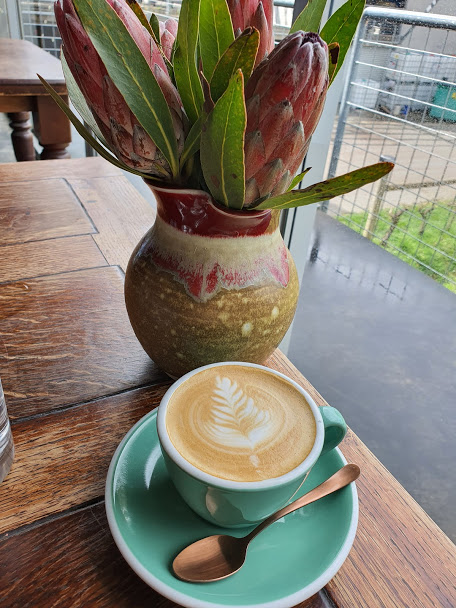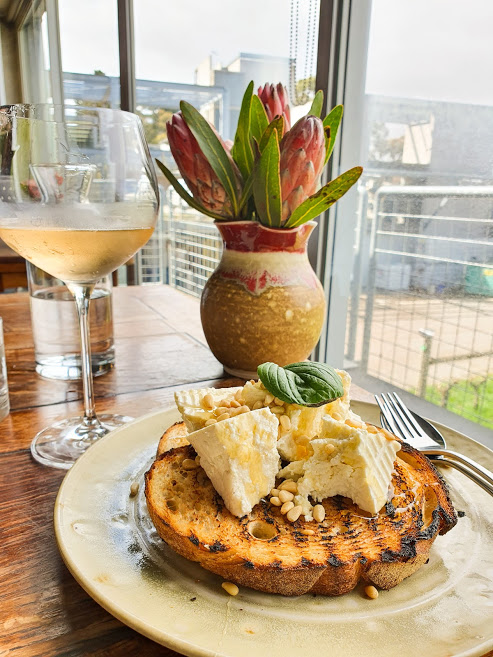 The easiest way to book accommodation in the region – AirBnb
Ok hear me out. There's a lot of accommodation on offer. You can easily find yourself down the rabbit hole of different accommodation websites, so many different properties listed and it can easily turn into a blur. The easiest thing is to use AirBnb to find a suitable space for your needs. You can go full luxury woodfire cabin with spa or super simple, off the grid cottage complete with chickens and maybe even an alpaca or two?  
Here's my top 5 AirBnb recommendations in the Macedon Ranges 
Get the squad together in this luxury home – sleeps 9 and comes complete with two baths, private pool and some epic views!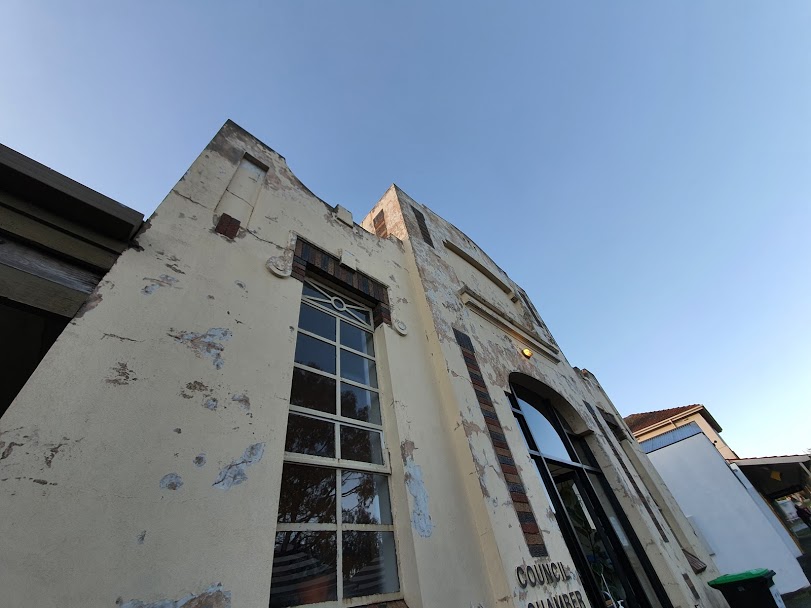 Coffee
Fox in the Chamber – Woodend
Seemingly Woodend has more cafes then any other business in town and it can be a bit daunting to pick just one. I have high coffee standards and can rarely fault the team here at Fox in the Chamber. Perks – it's excellent coffee and there's a lot of milks on offer. Downside – it's ridiculously popular with most of the towns people. So in pre-covid times, service could be a little slow due to demand but trust me when I say it's worth the wait. Not only is there great coffee but you'll also find locally produced baked goods, that aren't on offer anywhere else.
Perfect place to pop in, grab a take away and go enjoy in a nice spot, away from the crowds. The worst thing about Fox is the bike gangs. The lycra bike gangs!
Budget $10 for coffee for two or $30 if you're going to get coffee and some delish home baked goods.
Woodfire pizza for Sunday lunch – Daylesford Cidery, Daylesford
This is one of those places that if you know, you know. It's hidden in plain sight, around about 3kms off the main road into Daylesford. You could be forgiven thinking that I was sending you off on a random cider goose chase, but rest assured this place is worth the little adventure down some small country roads. You'll be shocked at the stunning vintage hall as you walk through the giant hedges. There's outdoor games, big green and super soft lawn space, a friendly cellar door dog. And did I mention the amazing local produce on offer from the kitchen and in the bar. If you're a cider lover you're going to love the variety of ciders on offer. I'm super sensitive to sulphites as I get older, as the cider here is one of the few in Australia that I can actually drink without worrying about red faced moments. If you're not a fan of cider don't stress, there's locally produced beer, wine and soft drinks on offer.
Perks of visiting here on a weekend is the woodfire pizza. The menu is ever changing depending on what is in season so you'll just have to wait and see what they are offering for pizza toppings,
Budget around $35-50 per adult if you're after a light lunch and a drink or two. During covid times you will need book and pre-pay for your meals. This means that you get to spend the most amount of time enjoying this lovely space, rather than waste time trying to decide what to eat. Book a lovely lunch here.
This is one of the few venues that I love sharing with children. The space is big enough for everyone to be comfortable.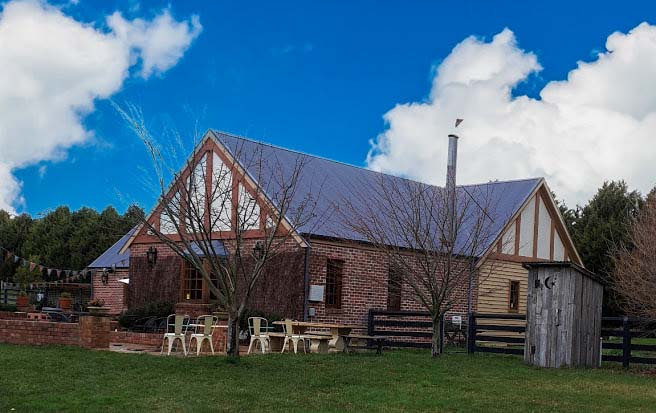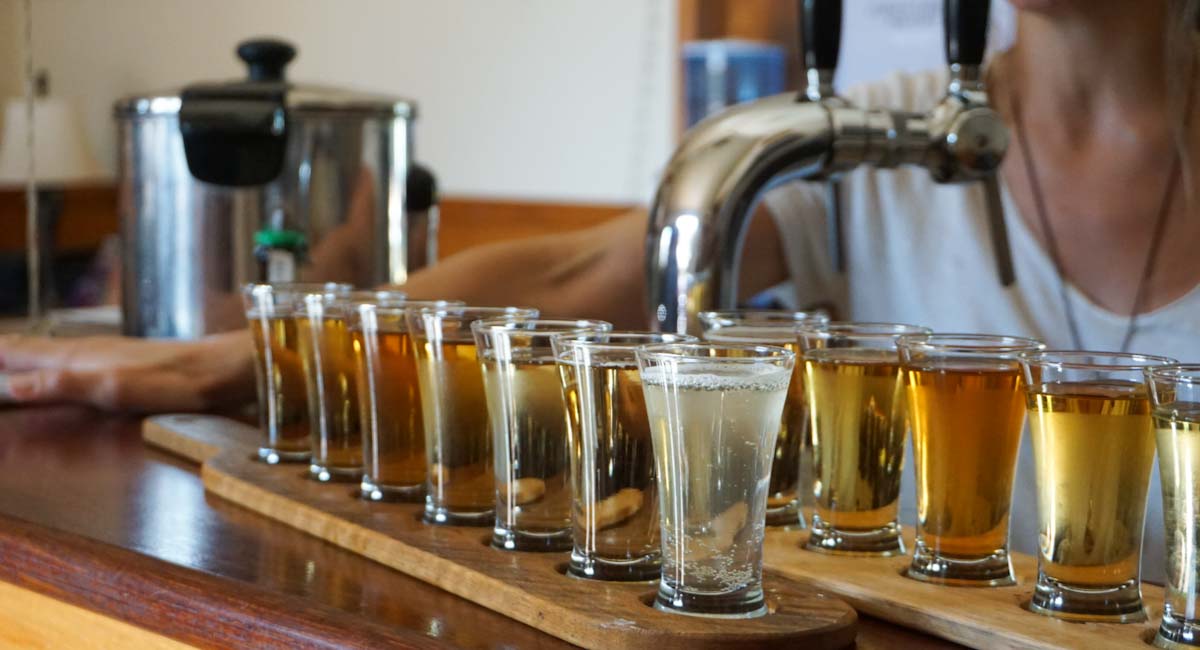 Want to stay in a Monkey Magic inspired treehouse near Daylesford? Take a look over here and book today.
What else is there to do near by?
Well there's a lot. A whole other article worth of amazing things to do in this area around the Macedon Ranges and Daylesford region. Now that I can't leave Australia for the foreseeable future I will be exploring a lot more local areas. Diving in the infamous backyard, the history, the coffee and what ever else is there to be found.  The best way to see what hilarious things that I find is to pop on over to the Traveling Honeybird Instagram account and follow along. I share a lot of small secret spots, fun places and moments where I fall off the mountain bike.
Don't forget that when you're out and about to look up. You'll never who you'll meet along the way.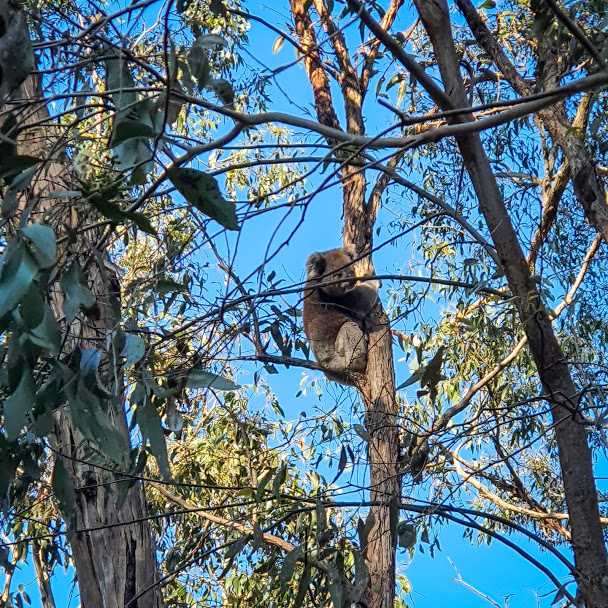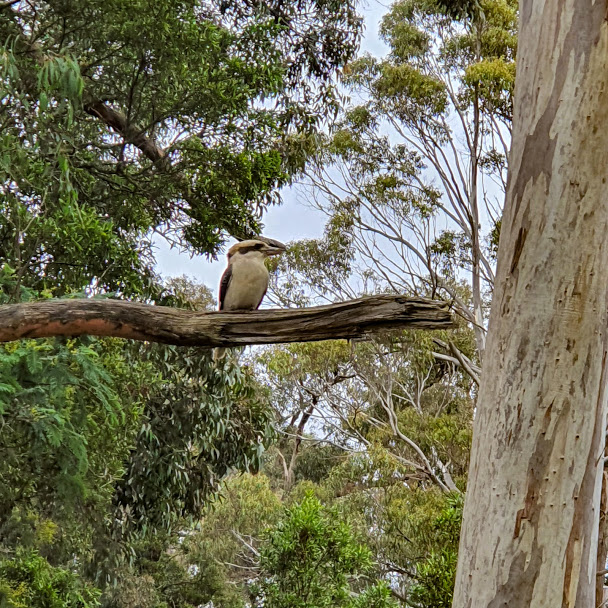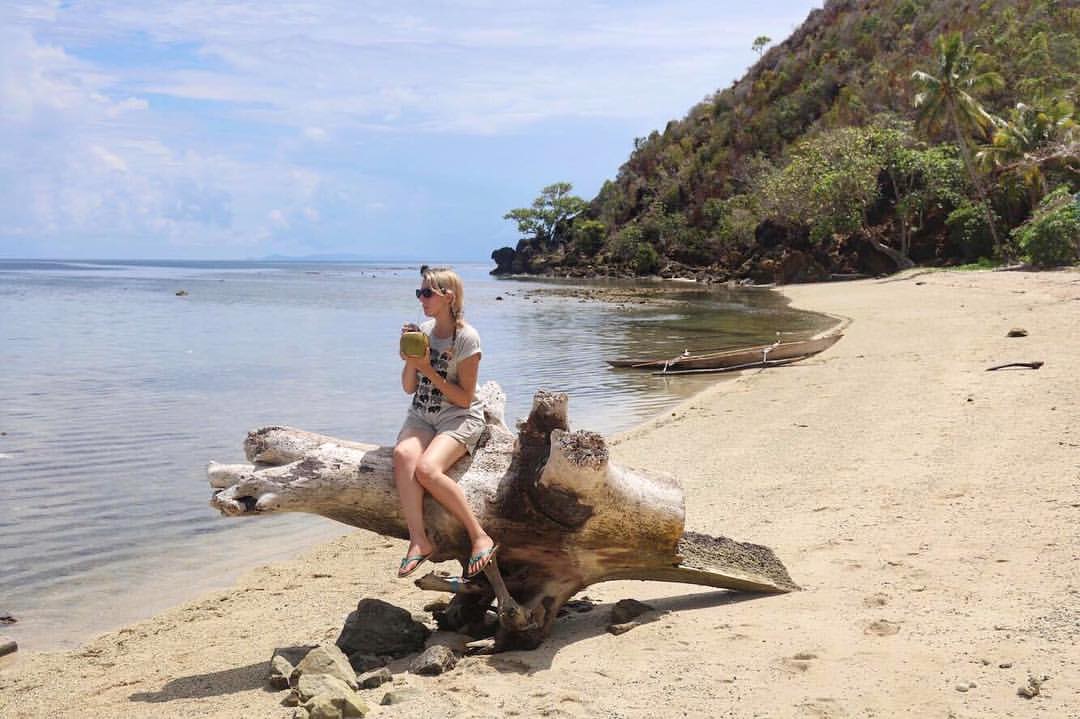 If You Liked This Post You May Also Like: