I always felt that Canberra had a hidden charm that was just waiting to be explored. I was most likely one of the only children in my school at age 12 who was excited to be road tripping with my Dad from Melbourne to Canberra for a bit of a family road trip and adventure. Most likely my excitement was more so around the fact that as child (number 3 of 4) there wasn't a whole heap of solo parent time going on at home and this was a chance to eat whatever I wanted, read books during the car trips and do whatever it is that 12yo Jean loved to do. 20+ years later I still love reading on a road trip, eating all the ice cream and enjoy exploring new cities.
Now you might be wondering why I'm here bad mouthing Canberra. Like that time we discussed the joys of Adelaide, or as I still call it Radelaide! Both these smaller cities in Australia were not exactly the family travel hot spots of the 90s. These very different cities were not the cool places that you wanted a family vacay to. Oh no, you wanted Sydney for the Opera House, Melbourne for the crazy cafe culture or the Gold Coast for that golden sun tanned look. Let's not forget that flying in the 90s wasn't exactly cheap, and it was the introduction of the Low Cost Carrier (LCC) that allowed more Australians to travel than ever before.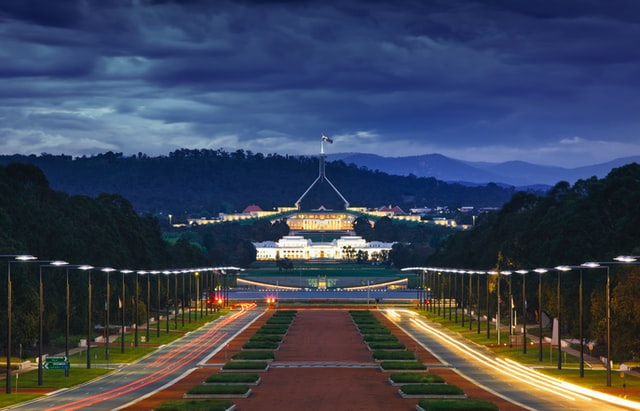 Canberra, a planned city
Canberra, as far as Australian cities go is a rather young city, being only 100 odd years old. The location might seem a bit odd to those not in the know but the city has been placed just about perfectly between Melbourne & Sydney. As both amazing cities have previously had some fairly hectic political debate about who should be in control of the country. Thankfully we're all adults now and have assigned this task to Canberra and agreed that Melbourne is a better city than Sydney.
So now that you understand that people were too busy debating whether Melbourne or Sydney was better to realise a thing – Canberra is cool. Not just cold weather, as it is one of the coldest cities in Australia but Canberra over the past decade has grown, developed and really become a place that you want to go and see. It's no longer a city full of trench coats, embassies and political staffers huffling around. Oh no, Canberra is a city that is stealing tourism away from the
traditional hot spots and showing the world what an amazing city it can be.
A perk of Canberra being the administration heart of Australia, featuring all the political staff, academics and what not means that there is a lot of hotels on offer. You can find some great options for accommodation here.
This city is now bustling with free museums, quirky cafes, a vibrant brewery scene and to top it all off some amazing scenery surrounding this very round city.
Top 3 unexpected things to do in Canberra.
Now when you go to Canberra most people might expect to do the tourist trifecta – Parliament House, The Mint and Questacon/War Memorial. I get that is actually four things but depending on age and desire I always find that people flip between the War Memorial and Questacon. So in no particular order here are my top 3 unexpected things to do in Canberra.
Credit: Visit Canberra
The Glassworks
The Glassworks are a one of a kind attraction, and one of the coolest free things to do in Canberra. Just because Canberra is the capital city doesn't mean that you need to pay for absolutely everything. There are a huge amount of free things to do. I love heading out to see Glassworks and the artisans within work their magic. This is the place to go where you get to see professional glass artists at work, and if you're feeling brave you can try your hand at shaping glass.
Fun fact – the Glassworks is housed in Kingston Power House, which many say is one of the most important buildings in Australia.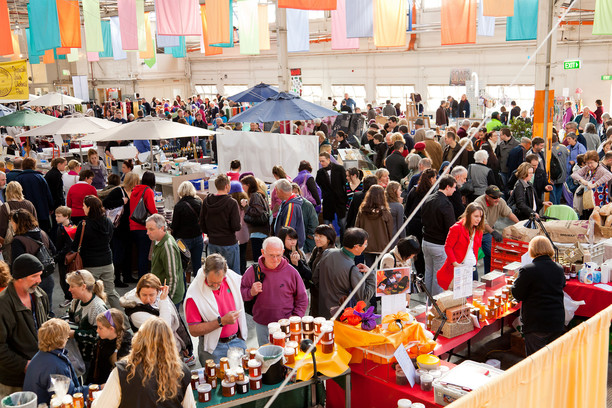 Credit Old Bus Depot Markets
Old Bus Depot Market
This peculiar market has become one of Canberra's most fascinating and unexpected things to do. It originally began as an idea by two locals to have a spot where people could sell and buy high quality merchandise on a weekly basis. If you are a lover of fine food, a jewellery junky or just like to look at people selling fun yet odd things, there really is no better way to spend a Sunday in Canberra. After a sleep-in and brunch of course.
Find out more about the Old Bus Depot Market here.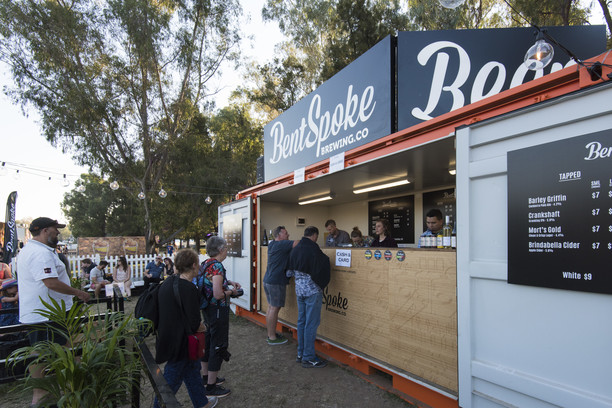 Credit : Martin Ollman for VisitCanberra
Cheers & Beers in Canberra
Now it might not be as bustling as Melbourne, but Canberra does have an up and coming brewery scene. Whether you are Team Beer or Team Cider there's something for just about everyone. The breweries in Canberra go past simple beer making, they are areas of joy, happiness and a place to celebrate just being alive. Throw in some delicious food and it's a recipe for entertaining success. If you need just one suggestion, I'd say pop by the lovely BentSpoke Brewing.
The raspberry wheat beer should certainly be on your list of beers to sample.
Now it would be amiss of me to not mention Canberra's newest serviced apartments . I'll be honest, the next time I get to road trip my way to Canberra I'm going to be booking myself a nice modern suite here. I mean just look at this amazing king bed. Who doesn't want to sprawl over that whilst having breakfast in bed?
Canberra does have a lot on offer. Whether you are a solo traveller, a female traveller, a corporate traveller or even a travelling family, there's so much to see and do. 12 year old Jean will never forget visiting the War Memorial and Questacon, learning all about science and the uber typical yet super fun things like seeing Parliament House and visiting The Mint. Which is where money is made, not where the country's supply of mint comes from.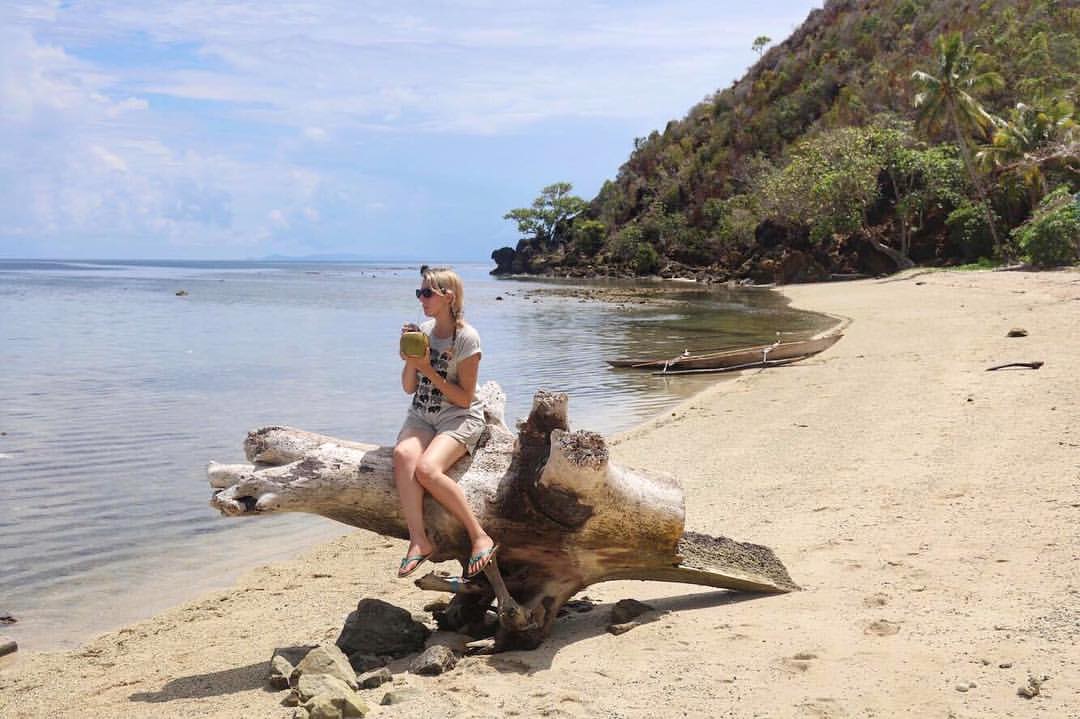 If You Liked This Post You May Also Like: