We are open to various advertising options that reflect our core values
Eat Well- Travel Often- Drink Coffee.
Our content is directed toward curious new travellers and seasoned travel veterans alike. Our aim is to inspire people of all genders, ages and abilities to leave the couch and explore. Whether that is locally or international. Here at Traveling Honeybird we are committed to sharing helpful travel advice in the most engaging and entertaining way possible.
Working with travel bloggers is a creative way to deliver a unique promotion of a brand or destination and see immediate results through social media and blog articles. You may already know that creative blogging and social media is considered to be one of the most prolific and effective ways to build an engaging relationship with customers, creating an opportunity for genuine and tangible interaction with your company, services, or establishment
If you would like to reach an engaged audience in a creative manner we should have a light-hearted chat.
Some of the services on offer are:
Creative content collaborations
Contests
Instagram take overs
Content for your blog or social media channels
Twitter chats
Product reviews
Press trips
Please take a moment to consider your proposition before contacting us. Please ensure that you have considered your budget and are willing to pay a reasonable rate for the services provided. Sadly exposure alone will kill us and can't be used to buy fun things like food.
Will your brand/product suit our audience? Are you able and willing to negotiate like a pirate to get this deal to work? This will ensure that you don't walk away sad in the pants if we decide not to work with you or your brand.
What's the cost of working with awesome travel bloggers like Us?
Rather than throw out random numbers, we prefer to collaborate with you and create a bespoke package depending on your product and/or service. But we know that this won't satisfy your curiosity so we decided to put in our ball park figures for your consideration.
Content Creation Package 1 – $350
Basic as a pumpkin spice latte. This package gets you an article on Traveling Honeybird and promotion across our Facebook and Twitter accounts.
Content Creation Package 2 – $600
Oh big spender. Perhaps you're after a blog post from us and a little bit of an Instagram shout out and a post? 
Content Creation Package 3 – $1000
So you want a double shot of goodness. Blog post, Instagram coverage and a boosted post or two. Well we can certainly work with that.
The above costings are a guideline only and do not include travel costs, coffee allowance of any of the other fun stuff that costs us money to work with you. For a solid quote please do make contact with us via the form below. 
Here's a few examples of who we've worked with
SiloStay New Zealand – Peppers Cradle Mountain Lodge – Glamping Hub – Trundle ABBA Festival  – Adelphi Hotel –  Czech Tourism 
Will we join your affiliate program?
You'll notice that this website has a significant lack of affiliate links. Which I know is rare for a travel blog website. Whilst I am happy to consider any reasonable request for affiliate programs please note that I do not enter into these programs without first thoroughly trying, testing and exploring your product. And no, we don't pay for the pleasure of trying, testing and exploring your product for review onto this website.
Who Do We Work With?
Here is a very small sample of some of the amazing brands that we have worked over the past 5 years.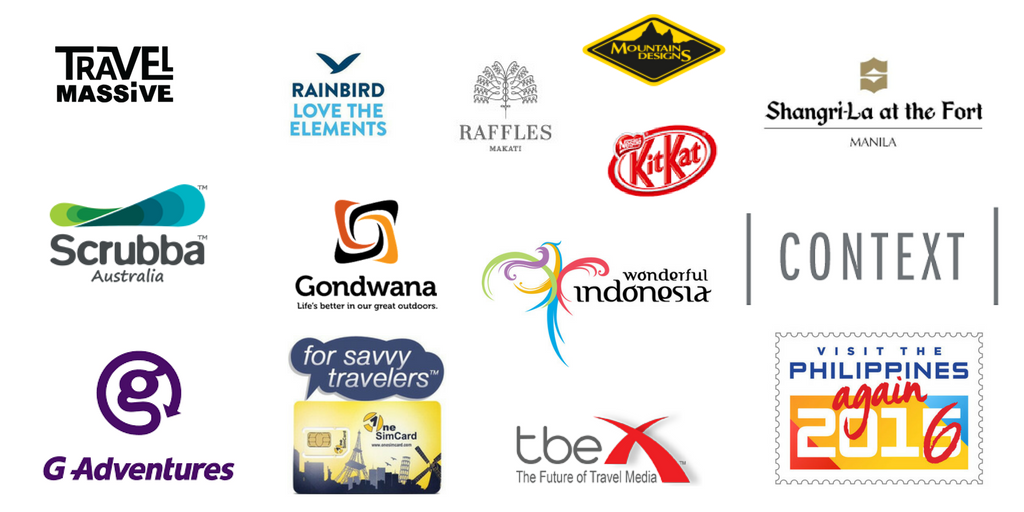 Contact Us Today
Contact us today to discuss how we can work together.
So who are our amazing readers?
The gender identity of our audience
Female readers

42%

42%

Male readers

58%

58%
18 – 24

9%

9%

25-34

47%

47%

35-44

17%

17%

45 – 65+

26%

26%
Coffee

32%

32%

Travel – hotels

19%

19%

Destination guides

25%

25%

Business travel

10%

10%

Flight reviews and sassy comments

14%

14%
USA

26%

26%

Australia

20%

20%

United Kingdom

10%

10%

Canada, India, Thailand. Peu & Chile

44%

44%