Austria is known for classical music, incredible museums, and stunning landscapes. Sometimes, though, we need a little break from history and culture. Or we can take a moment to embrace both the history and the culture of an amazing country such as Austria by deep diving into the sweet treats and extensive cafe lifestyle. From Vienna to Salzburg and every in between there is a deep history of delicious sweet treats to be enjoyed with friends, family or as I like to do enjoy by oneself.
Enjoy a coffee break with some of the most amazing desserts in Austria.
Desserts not to be missed in Austria
Sachertorte
Invented by Austrian pastry chef Franz Sacher at the request of the minister of foreign affairs, Prince Metternich in 1832, Sachertorte is perhaps the most famous Austrian dessert. The exact recipe Sacher used was never shared with anyone else, but copycat versions popped up all over the world! This dense chocolate cake is topped with a layer of apricot jam and smothered in dark chocolate for a fully decadent experience. This is not the most attractive of Austrian desserts and it is a decadent as it looks.
Fun fact for my American readers: December 5 is National Sachertorte Day in the US. You learn something new every day!
Cake in general across Austria is amazing.
If you do have the time to visit and old school cafe – yes you really should, it's worth the waiting – you might get served an amazing slice of cake and an average coffee. The better the cake in these old school cafes, the worst the cofee we found. Now you can go to a new third wave style cafe and still get epic cake and coffee but it just won't have that old school charm that makes Austrian cafes so much fun.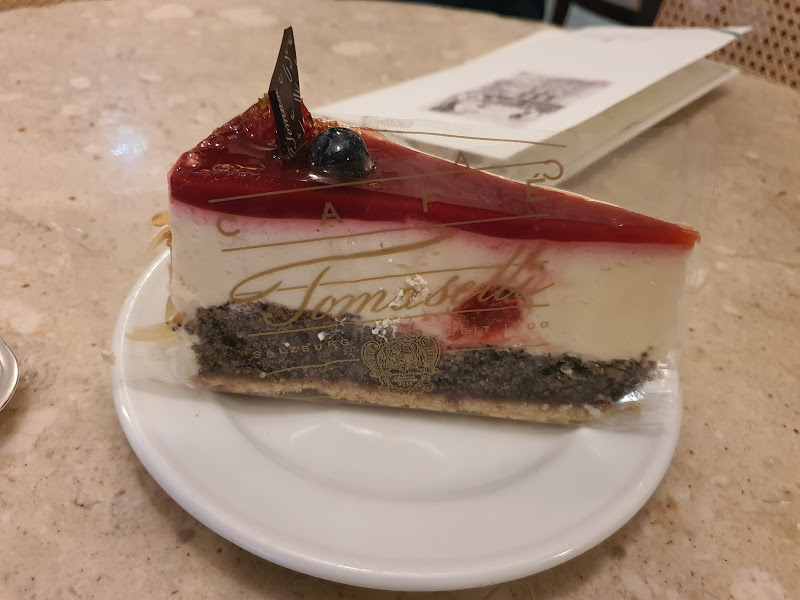 Apfelstrudel
You can eat apple strudel worldwide, but did you know apfelstrudel was invented in Vienna? The German word strudel means "whirlpool," and the name is descriptive of the multilayered swirl of flavors and filling inside the flaky pastry. That soft, delicious flaky pastry.

Kaiserschmarrn
Kaiserschmarrn is best translated as "emperor's mess." This sweet dessert of fluffy, shredded pancakes, topped with powdered sugar and served with plum, apple, or berry sauce was a favorite of Emperor Franz Joseph I.  While this dish is typically served as a dessert, some restaurants offer Kaiserschmarrn as a meal!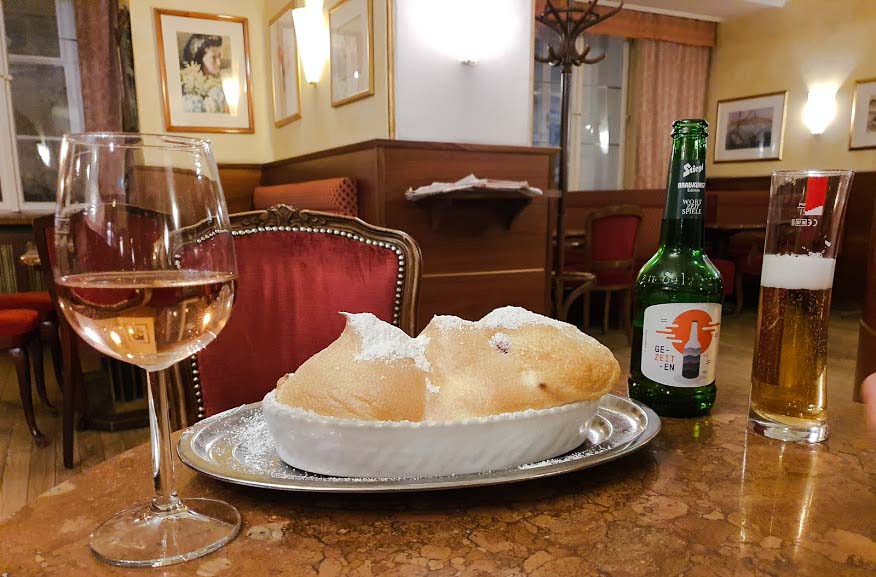 Mozart Balls
We can't talk about sweet treats from Austria without discussing the chocolate that bears the name of one the country's most famous composers. The Original Salzburger Mozartkugel (Mozart Balls in English) was invented by Paul Fürst in 1890 and the chocolates are now much beloved around the world. These pistachio marzipan and nougat-filled chocolates are tasty as a snack or fun to bring home as a souvenir. I would highly recommend that you try just one and see how you feel about these.
Unpopular opinion here – I don't like these. Which was heartbreaking when our AirBnb hosts left them for us or when we visited the original Paul Fürst Cafe in Salzburg one freezing afternoon. I tried to hard to enjoy these but I think I'm a bit of a chocolate snob, and prefer my chocolate treats to be well pure chocolate.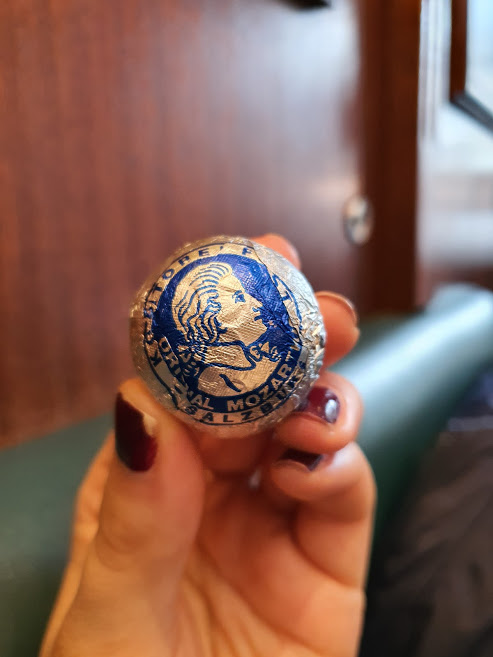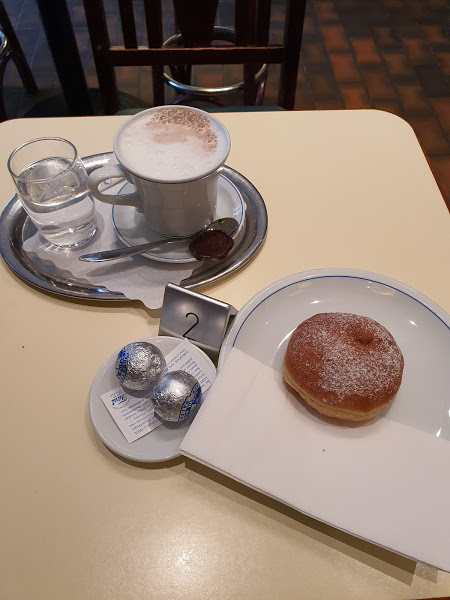 Ordering sweet treats in Austria
There really is no shortage of cake across Austria. Between good cake, great coffee and wonderful wine it's easy to see why I love Austria oh so much. Now the ordering in some places, especially the old style coffee houses can be a little tricky to work out. You just need to work out if it's an order at the bar deal or if someone will come to your table. Once you've done that you'll need to figure out if the cake lady will come around. Some cafes are infamous for having a cake lady, who arrives with a tray of cakes. You will purchase cakes off of her and pay for this separately. It's quite the experience.
Cash or card? Yes, many places now do take international credit and debit cards. I still shout out the joys of my Transferwise card. 
Do I need to tip in Austria? Yes you do. A lot of places will provide excellent service. You can add 5% or round up. For instance if we were paying in cash and the bill was €8.50, we rounded it up to €10. When paying on card, this was an option too.
Now that you're all sugared up, you're ready to head back out and explore all the amazing sights and experiences Austria has to offer! There's certainly no shortage of sweet treats for you to enjoy. Now if I was to give you my top two cities to visit I would say you definitely need to see Vienna and Salzburg.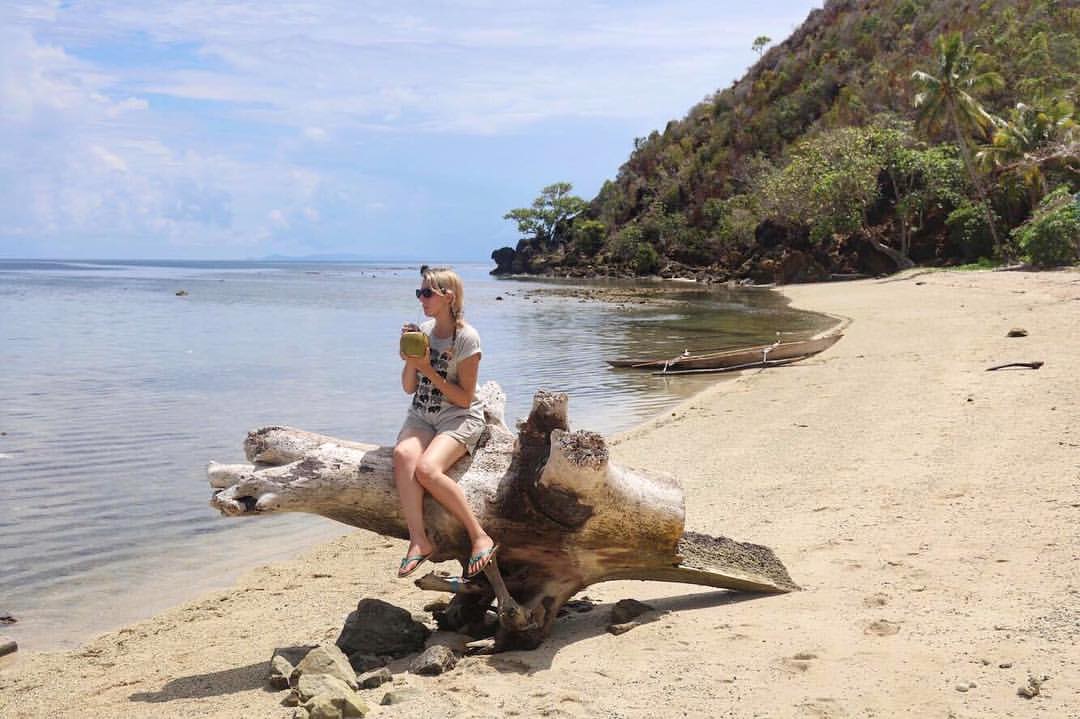 If You Liked This Post You May Also Like: