Traveling offers you so much joy, happiness and excitement. On the same hand, travel is partnered with quite a lot of blank, void, boring time. There is the waiting for check in to open, waiting for to board the plane and then the actual flying. Not even mentioning the long hours we've spent on buses. So I think it's fairly safe to say that we are experts at time wasting activities. In recent years I've tuned into the pleasure of podcasts to help fill the void time.
Listening to these stories gives me a different level of connection. I feel emotionally connected to the hosts and get overly invested in the stories that they are weaving. Who can ever forget the horror and joy of S-town? I've also learnt a lot about some really great topics that I'm passionate about but really didn't know it. Now don't get me wrong I'll never be one to put down the book and equally enjoy the pleasures that so many amazing authors have given me.
Without further ado here are what I consider the best podcast from my personal collection of beloved podcasts to listen to when you're off travelling. These podcasts come from a variety of places and don't necessarily inspire or infuse you with wanderlust. In fact I don't really enjoy listening about travel while I'm travelling. I want to be entertained and occupied.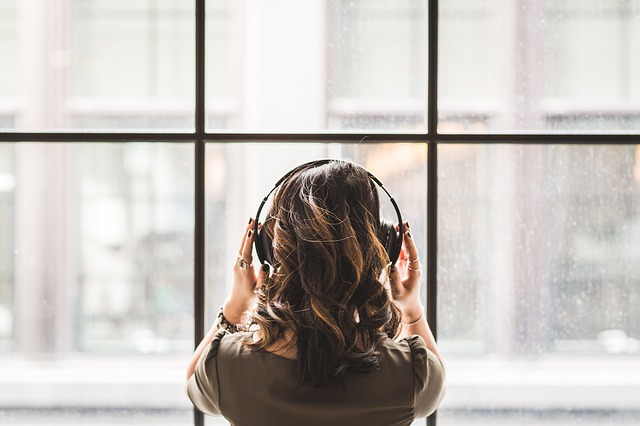 Serial – Season One
A high-school senior named Hae Min Lee disappeared one day after school in 1999, in Baltimore County, Maryland. A month later, her body was found in a city park. She'd been strangled. Her 17-year-old ex-boyfriend, Adnan Syed, was arrested for the crime, and within a year, he was sentenced to life in prison.
The original cold case revival podcast. Sarah Koeing and her team deep dive into each story and follow it through with old school journalistic skills.
Serial – Season Two
In the middle of the night, Pfc. Bowe Bergdahl grabs a notebook, snacks, water, some cash. Then he quietly slips off a remote U.S. Army outpost in eastern Afghanistan and into the dark, open desert. About 20 minutes later, it occurs to him: he's in over his head.
In my opinion, this is the better of the two seasons. The story is captivating and shows a real life cause and effect of a situation gone oh so terrible wrong. You don't need to listen to one season before the other. Totally different unrelated stories.


JOHN DESPISES HIS ALABAMA TOWN AND DECIDES TO DO SOMETHING ABOUT IT. HE ASKS a reporter to investigate the son of a wealthy family who's allegedly been bragging that he got away with murder. 
S-Town is created by the same team who brought us Serial – This American Life. They released all 7 episodes at once and once you've listened you'll understand why there was over 40mil downloads in the first month.
Ok I know I said no travel podcasts but this one has a special spot in my heart. Ah maybe cause I'm on a few episodes. Hosted by the lovely Amanda Kendle and joined by many amazing friends of ours. It's a pleasant listen and is great for a little dose of light hearted reality.
My Favorite Murder is the hit true crime comedy podcast hosted by Karen Kilgariff and Georgia Hardstark.
Commonly referred to as the podcast that says fuck a lot. Now don't get freaked out by the true crime nature of this podcast. Really the murder stories are secondary to Karen and Georgia's banter and nautral charm. They mix it up with full-length episodes, live performances and mini episodes featuring home town murders from their incredibly interactive murderino community.

Criminal is a podcast about crime. Stories of people who've done wrong, been wronged, or gotten caught somewhere in the middle.
Now this isn;t just about violent crimes. It's a variety of different actions which you may not have ever considered.  It's a podcast that understands crime as something sociological, historical, even anthropological — that crime is a function of people, time, and place.
99% Invisible is about all the thought that goes into the things we don't think about — the unnoticed architecture and design that shape our world. With over 150 million downloads, 99% Invisible is one of the most popular podcasts on iTunes.
Even if you're not feeling like learning something today then just enjoy the simple pleasure of Roman Mars' voice.
Tune in to Stuff Mom Never Told You to hear co-hosts Emilie Aries and Bridget Todd keep it real with a research-driven rundown of the ever-evolving challenges facing women today and throughout history, paired with smart, strategic solutions to further women's lives, careers, and activism.
Ear Hustle brings you the stories of life inside prison,shared and produced by those living it.  The podcast is a partnership between Earlonne Woods and Antwan Williams, currently incarcerated at San Quentin State Prison, and Nigel Poor, a Bay Area artist. The team works in San Quentin's media lab to produce stories that are sometimes difficult, often funny and always honest, offering a nuanced view of people living within the American prison system.
Join Jim Clemente (former FBI profiler), Laura Richards (criminal behavioral analyst, former New Scotland Yard) and Lisa Zambetti (Casting director for CBS' Criminal Minds) as they profile behavior from real criminal cases.
Just a note that sometimes these guys get a little too white privilege ranty. Take it with a grain of salt and enjoy looking at high profile cases in a very different manner.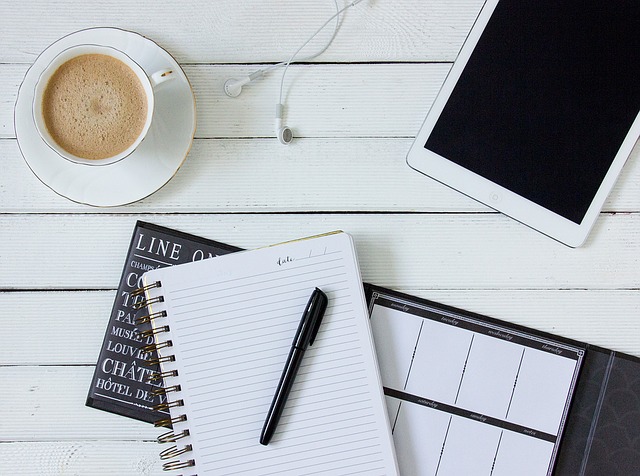 What is a podcast?
A podcast is essentially a radio show that you can get on the internet, so you can listen anytime you want.  Yay for the freedom of choice. You have 2 options: You can listen to a podcast through a website or you can download a podcast, which means you're saving it on your phone, or tablet, or computer, and you can listen to it anytime, even without an internet connection. The latter makes podcasts perfect for travellers. There really is so much time we spend not connected to the internet.
How to download a podcast?
It's really easy. As an Apple user, I just use the Podcast app that comes with my phone. It's really simple to use. I find the podcast, usually through the Top Charts feature, listen and if I like it subscribe. Meaning that the episodes download automatically.
Android users can try using the stitcher app available from Google Play.
What podcast tickles your fancy?
So there you have it. The above are some of my favourite and most reliable podcasts. Let us know in the comments below if you have any podcast recommendations for me! As we're off to South America soon I'll be spending a lot of time on buses, trains and planes. So please help me discover even more great podcasts.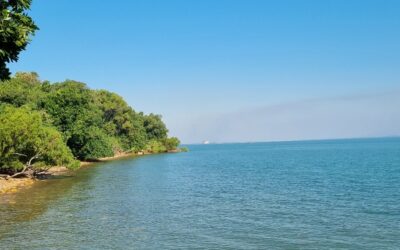 Darwin is the gateway to the top end of Australia. A place where you can go back in time or explore a growing city. The city has something for everyone, from sun-drenched beaches to bustling markets and vibrant nightlife.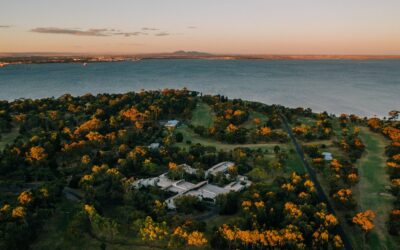 Eden Oak offers travellers the chance to experience an urban oasis hidden amongst the gum trees in Geelong's Botanic Garden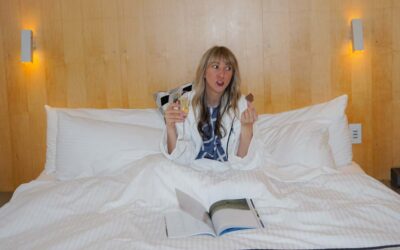 Some days as a content creator you get to make really easy decisions and other days you get to make some truly shitty, awful and difficult decisions. Over the weekend I made a tough decision to stop producing my world famous Best Female Travel Bloggers list