Have you ever sat down in a cafe, on a trip and realised that your wifi hotspot has become your most trusted friend and constant companion? Let me introduce you to Sally, my SkyRoam Solis and brand new BFF. Now I'm not just some lonely weirdo, who travels around the world but doesn't want to talk to any person and relies on the companionship of my remote wifi hotspot device and internet friends. So much so that I named it. Just image this for a brief moment ;
It's the night before a big trip that's been in the planning stages for months. My head is buzzing and full of all the little final things that I still need to do in the next 12 hours – finish packing, brush my teeth, shave my legs, take the dogs for a walk. You know the usual bits and pieces that us travel folk do. As I start to tidy up my desk, water my desk plants and am trying to sneak out of the office before anyone notices and that pesky ring of the mobile phone rings. Shoving everything into my bag I duck out of the office and take a look at who's daring to disturb me as I'm rushing off to grab a sneaky wine with friends who just happen to be in Melbourne – Missed call Moo Ma. Then things start to happen fast. There's my poor mum driving behind an ambulance, following my father back into hospital. We don't know what's wrong just something big. Something that's not going to be a whole lot of fun for him to experience. We live in a regional area so it's a good hour train ride home for me if I need to rush back home to do things. What things I don't know. In my mind I'm still counting down 11.5 hours until i need to be at the airport. Do I cancel my trip? Do I cancel drinks? What do I even do?
I wish I could say that this was a fictional story but it isn't. This happened to me as I was preparing to go to Japan. A quick conference call with James and Moo Ma and we decided to not cancel my trip. Japan is only a short 10 hour flight home for me and I would be contactable should anything go wrong. My initial plan was to buy a local sim card on arrival, as that's the usual thing that I do. I've bought local cards in South America, Peru, Kathmandu and usually it's not too much of a hassle. When I finally get home to finish my to-do list I remembered that I have a SkyRoam Solis sitting unused on my desk. Sadly it hadn't arrived in time for my trip to the Kumbh Mela so I hadn't had time to trial it at all, or even make sure it was fully charged. After 2 weeks of travelling with full connectivity each day, thanks to Sally the SkyRoam Solis, I'm converted. Knowing that I had full connection, even overnight, in case someone needed to contact me really did give me peace of mind.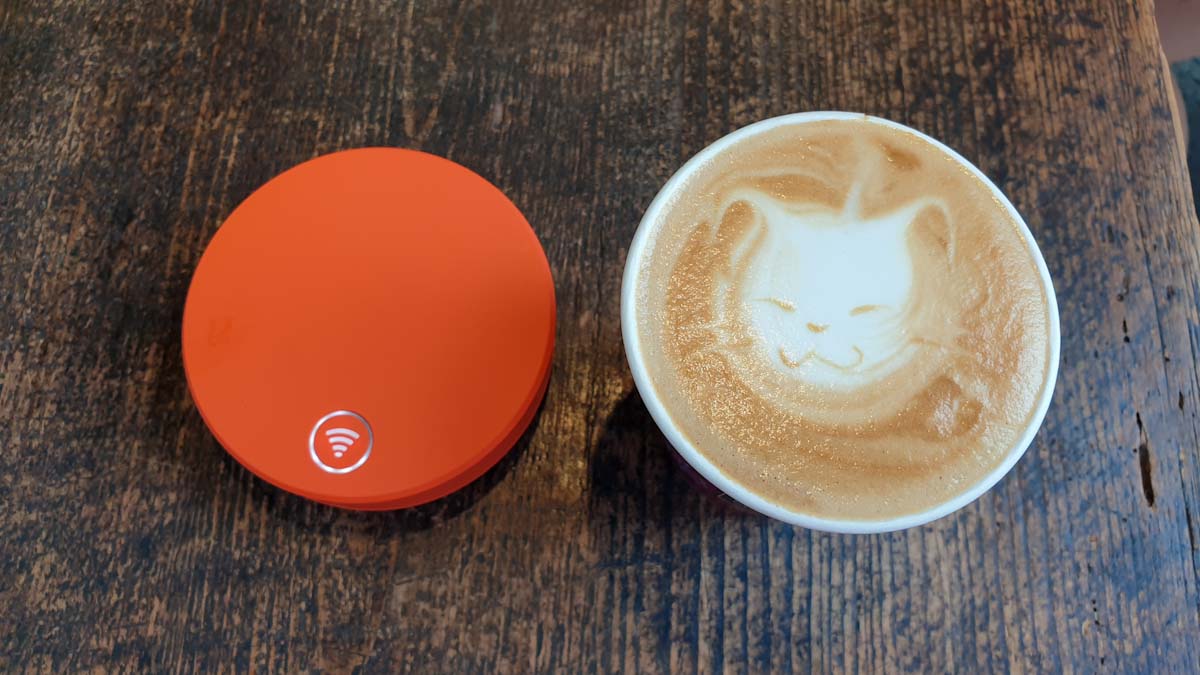 For so many of us being connected while we are on the road is of the utmost importance. Click to Tweet
The ease of using SkyRoam Solis
I'm personally over buying new sims cards when I'm taking a shorter trip. It's a hassle trying to find someone who will sell it to me, who understands that I need data only and not calls. Then there is the hassle of recharging. Now there are some countries that i'll return to like Nepal, that sadly isn't covered at this point by SkyRoam. Which will mean more local sim cards and the fun that that brings. In a lot of ways buying a local sim card does give you a brief introduction to a very different side of the community that you are travelling through.
If you were wondering how easy it is to use your SkyRoam Solis-
1- Power up device
2- Connect to device
3- Activate a day pass, connect to your chosen device.
4- Then go on an adventure.
I literally slipped Sally the Skyroam Solis into my backpack every day and off we went. Meaning I was able to do Instagram stories live, use Google maps to get us around and even one night in Kyoto rang home and chatted as I walked around the streets aimlessly.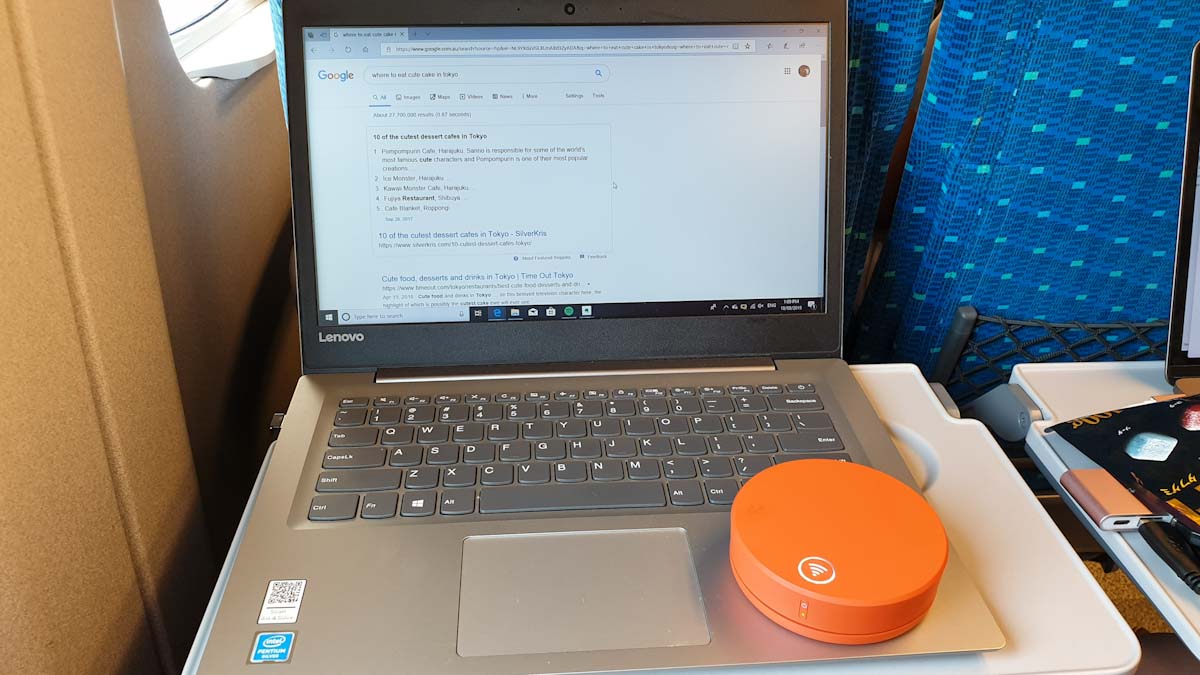 SkyRoam is available in 130 countries
Hard to believe but it's true. SkyRoam has connection in 130 countries with more coming shortly. 
Skyroam Solis is simple to set up and activate via an App
It's a really simple set up too, which I loved. Clearly I've got enough going on in my life that I don't need a tricky as a hat full of cats device to set up. There's no tricky connection ports, secret squirrel stuff. Just download the app – available on iOs and Android. Sign into your account and off you go. In the app you can buy more data, a day pass or a subscription. For me it's easier having day passes as i don't know when I will/won't need connection.
24 hour day pass. Not just from midnight-midnight!
Ah hello convenience of a timer for your day pass. You can 24 hours access from the moment you activate a day pass. No more worrying about getting up stupid early to activate so you can get the most of your device. Nope, just activate and go have a great time. The app will let you know when you are about to run out of your day pass. Then you can decide to activate another or to give your SkyRoam Solis a rest. The joy is that the power to make these decisions is literally in your hands,
Connect up to 5 devices at one time, with unlimited data
The now basic SkyRoam Solis can connect up to 5 devices at a time. As I'm writing this I'm sitting on the Shinkansen from Kyoto to Tokyo listening to Spotify on my mobile. researching things to eat on my laptop and have full connection. If James was with me on this trip he'd be connected watching RedBull tv at the same time. Meaning that you can easily share a SkyRoam Solis between a couple.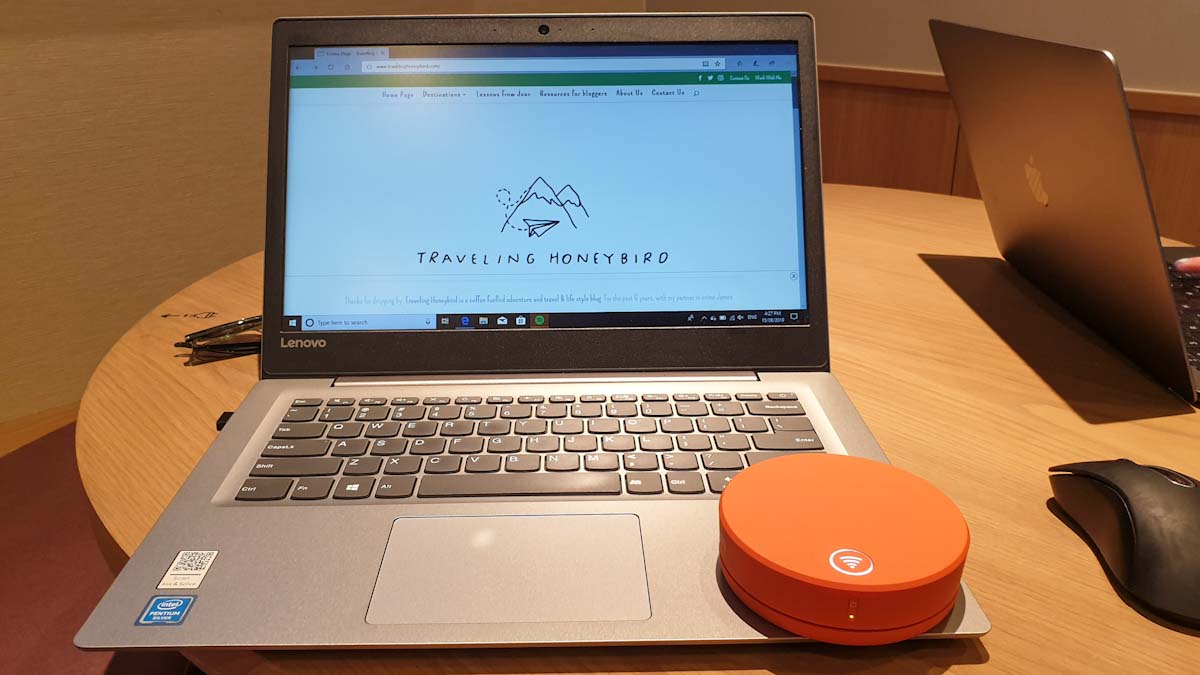 A super secure Wi-Fi connection 
Easy to do online banking, digital nomad life stuff. I'm always super worried about my personal information security when I'm travelling. There are times where I need to move money between accounts, currencies and what not. Though since getting a
TransferWise Borderless
account and debt card that has significantly reduced my requirements for online banking. As I'm not connecting to insecure dodgy free WIFI, or cruddy hotel WIFI I know that I can check my bank accounts, pay bills as well as the usual fun stuff that I need to do like send invoices to clients.
Other super fun facts about Sally to SkyRoam Solis
Sadly you can't buy Sally as she's my BFF. You can easily purchase a SkyRoam Solis for yourself. But perhaps you need some more convincing? The SkyRoam Solis also doubles up as a portable battery pack. Has rechargeable Tesla style batteries and uses a US-C port. Which for us super smart Samsung people does mean that there is one less cable to carry around. Along with a USB adaptor for when you want to use your SkyRoam as a battery pack. 
There is a new SkyRoam Solis X that comes with a whole heap more functions but in all honesty with how smart phones are these days I'm not entirely convinced on the newer model. I just need reliable Wi-Fi and that's what the SkyRoam Solis gives me.
Rent or buy a SkyRoam Solis? 
If you are a semi-regular traveller I'd say you should buy a SkyRoam Solis. Like me above situation it's so much easier just having the device available when needed. I still have around 4 day passes left on my account. Giving me the knowledge that if I pop off on a trip very last minute, I can at least land in a country and have a full 24 hours of connection before deciding on buying a local sim card or adding more day passes. 
You can also get a monthly subscription that gives you 1GB data, which is also useful for the initial I've arrived in a country now what moments. 
Purchasing price starts from $149 for the SkyRoam and $179 for the SkyRoam Solis X
Renting starts from $9.95/day – that does include your data costs.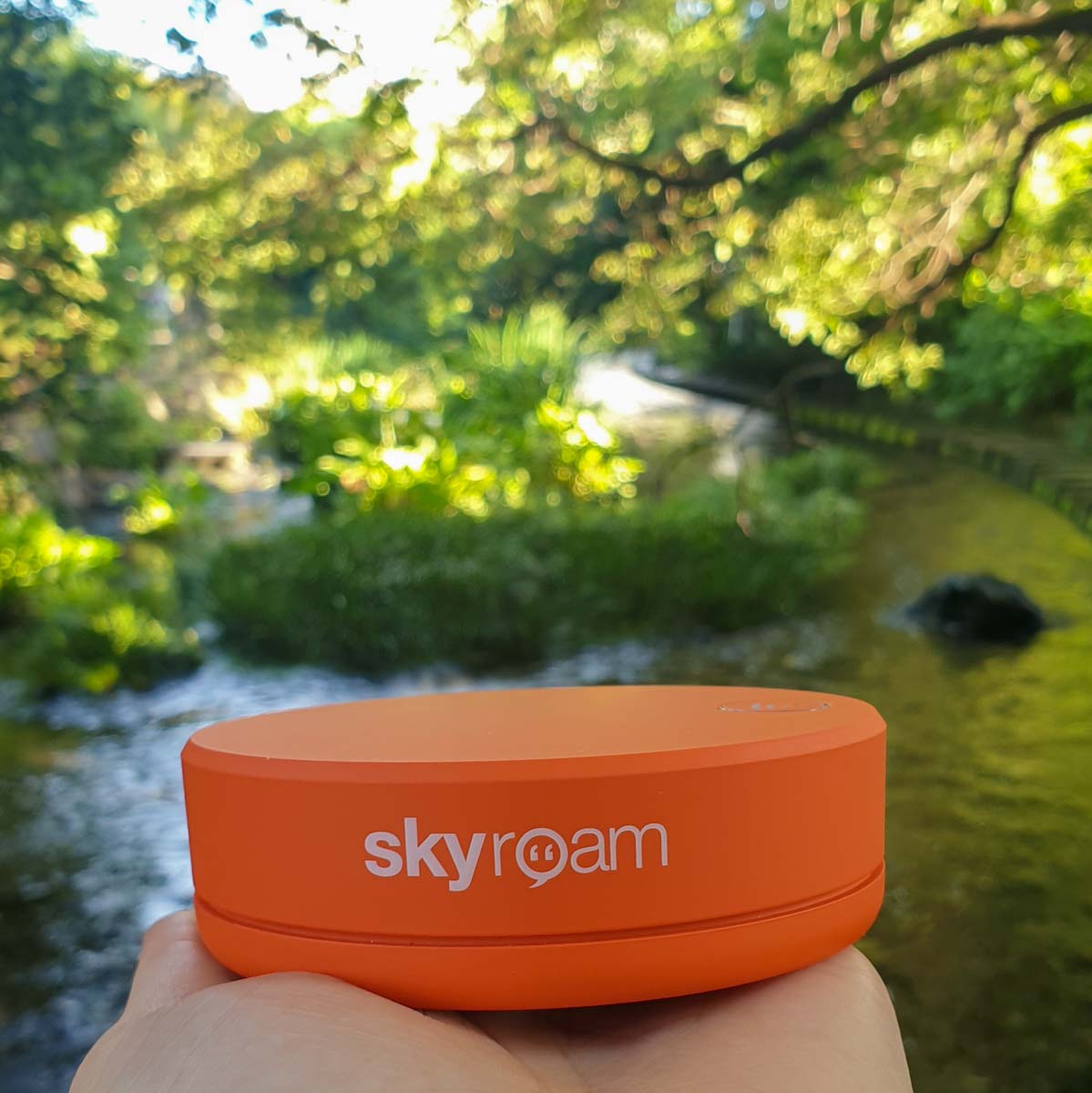 Final thoughts on Sally the SkyRoam Solis
Clearly I loved my SkyRoam Solis. I even named it and almost had conversations in cafes with her. For me this was an easy to set up and easy to use device. With the 24 hour passes it was easy as pie to be connected and not have to count down hours, or worry about running out of data. It isn't necessarily the cheapest method of connecting to the internet but the reliability of connection is what you are paying for. Other then a few glitches in areas like on the Shinkansen train (the super fast train) and me dropping the device it held up really well. And the ability to connect multiple devices at once was also a life saver for me. Meaning I could do my client work when on trains or in hostels that didn't necessarily have the best Wi-Fi or occasionally didn't even have Wi-Fi. 
For the time being Sally the SkyRoam Solis will be my travelling companion for many trips to come.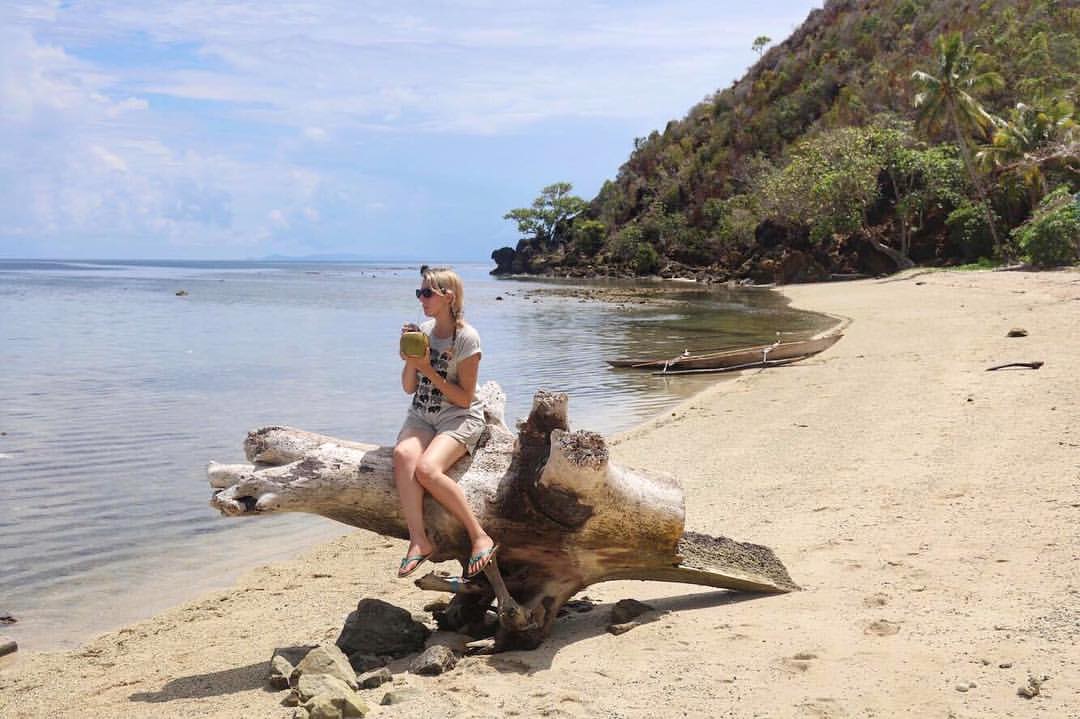 If You Liked This Post You May Also Like To Read:
Support our blog with some special gifts just for you!